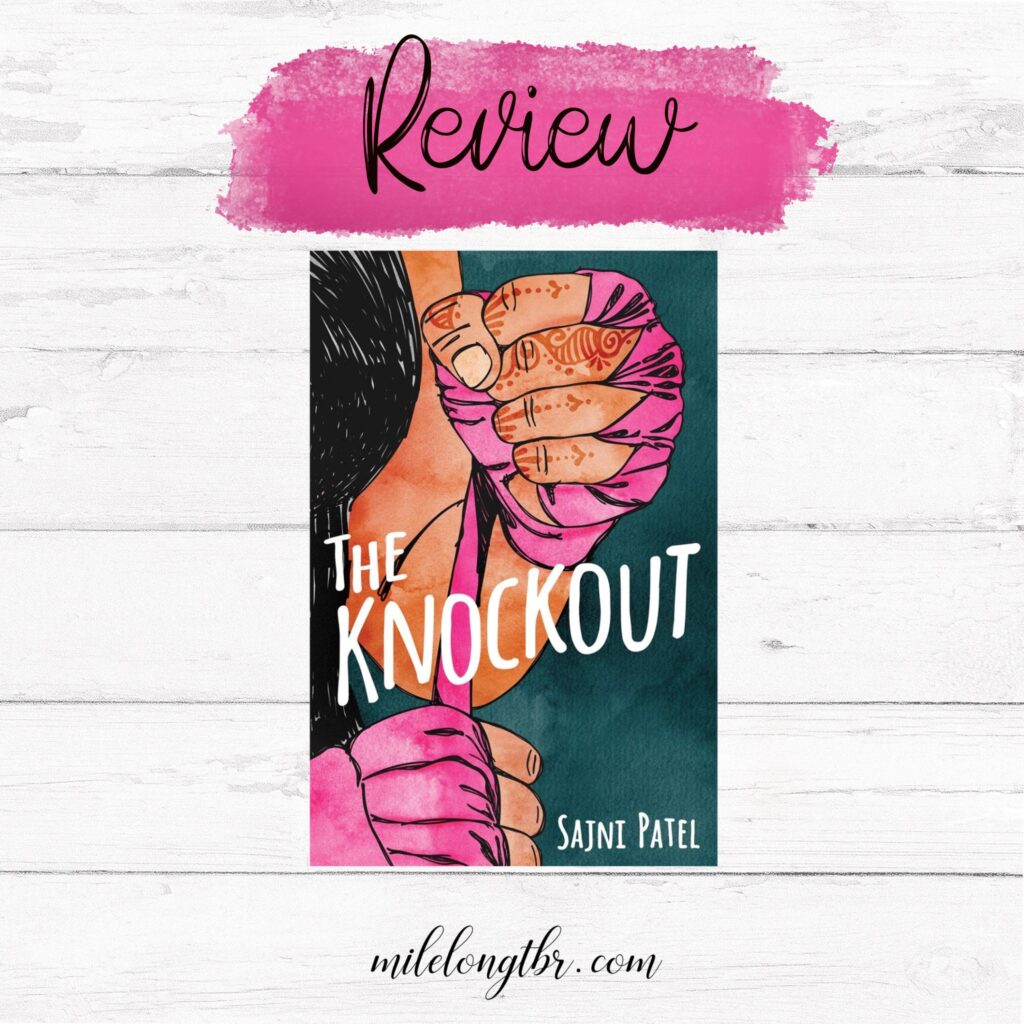 The Knockout by Sajni Patel is out today and I couldn't be more excited to share this book with you guys!
I was so thrilled to read this book for multiple reasons (that cover, for starters) after rediscovering my love for YA novels last year.
I've never tried my hand at Muay Thai personally, though I was lucky enough to be a spectator in a few fights while in Thailand and have a lot of respect for the sport. I also have a heavy bag for home workouts and my own pink gloves.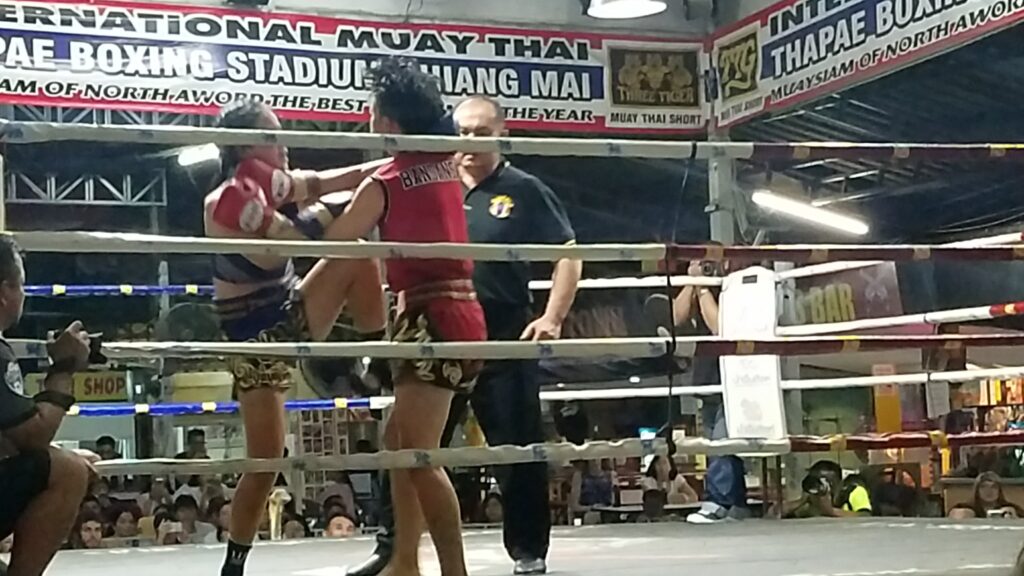 I went into this book with high hopes and the
Synopsis:
The Knockout is about Kareena, an Indian-American Muay Thai fighter and high school student.
She's tough, but she has a lot on her plate between balancing school, her sport, and helping at home with her chronically ill father and hardworking mother. And trying to fit in when she doesn't feel a part of either the local Indian community or cliques at her American High School.
She doesn't even have time to think about boys- but then she starts tutoring Amit Patel- a " perfect Indian boy" and her crush. 
Then she gets an opportunity to go to the US Muay Thai Open – and possibly a chance at the Olympics.
Getting there won't be easy. There is money to raise and she has to keep her head down to avoid distractions to focus on her training. But maybe getting there and growing up mean opening up and taking risks- things Kareena is not used to doing.  
---
Analysis:
One of the first things that stand out is that Kareena Thakkar is such a relatable and loveable heroine. She's honest and funny, and though she fights hard there's a lot of insecurity and uncertainty going on internally.
She worries about what others think and about living up to expectations. She has a small circle and is afraid to let others in- keeping the two biggest things in her life a secret to almost everyone.
Though she's one of the top Muai Thai fighers in the country she's afraid to be known as a fighter. It's not feminine enough and not Indian enough for anyone to understand.
Kareena is lucky to have supportive parents, but things at home are far from perfect. Her father has serious ongoing health problems and her mother works two jobs to help pay the medical bills. No one but her closest friend knows to offer support.
Then Amit Patel, a boy in her class who Kareena has definitely noticed, but never interacted with enters the picture. It's not quite insta-love – but the two definitely enjoy getting to know each other as they spend time together while she tutors him.
As it becomes clear they like each other as more than friends Amit tries to get Kareena to let her guard down. She eventually lets him in, and though things are far from perfect between them it ends up being another important part of a solid support system for Kareena.
The pair really support each other's ambitions and help each other, they're definitely a couple you'll root for. Unfortunately, Amit's parents need some convincing. When she reveals her ambitions as Muay Thai fighter, they don't approve and think she'll be a bad influence on their son.
This really leaves the door open for a conversation about gender roles in sports and in Indian culture. Author Sajni Patel wove these important topics into the story very well. Readers will also learn a lot about both Indian culture and Muai Thai- it's clear the author did her research into the sport.
The pacing in the novel is one of my few criticisms, as well as things possibly being tied up too neatly. That doesn't take away at all from this being an enjoyable read.
---
Takeaway: 
---
This is such a delightful read!
Whether you're into sports, coming of age stories, strong female leads, or YA love stories you're sure to find lots to love in The Knockout! I give this great Own Voice coming of age story four stars!
Read it because it's cute and fun. Read it because it takes a jab at important issues.
Just read it!
Many thanks to Flux Publishing and NetGalley for the advance copy!