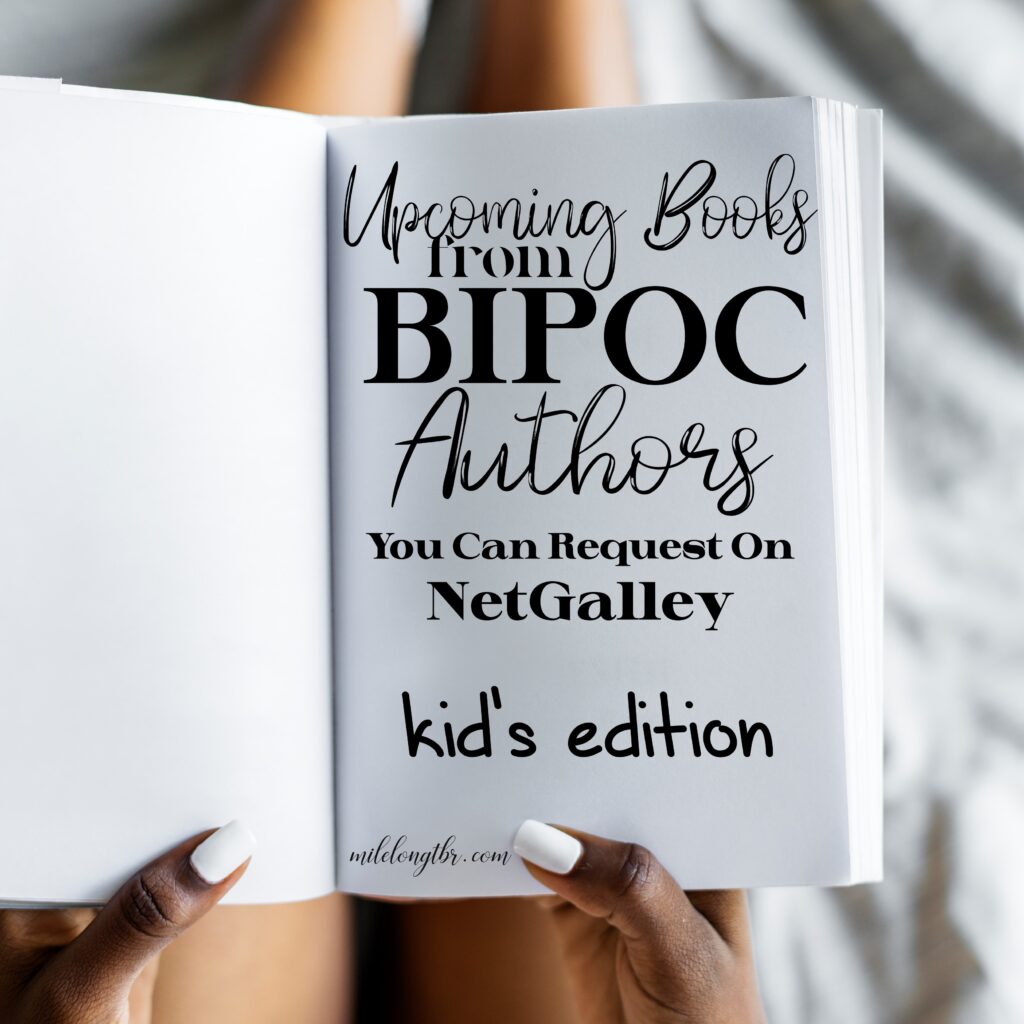 Here's your official guide to incorporate kids books by BIPOC authors into your children's summer reading.
With so many of us striving to commit to diversifying our reading in light of current events I thought it would be good to extend this to the entire family by discussing racial inequality with our kids and giving them books by BIPOC authors.
The school year is ending around the United States and while summertime is likely looking different for most of us this year, there's still a need for getting great summer reads for the younger readers in our lives.
I've seen many great reading lists for kids across the internet, but wanted to extend this to upcoming releases of books for kids by BIPOC authors.
This list features 12 kids books from BIPOC authors from three different categories that are set to be published in the next few months and are currently available to read now on NetGalley.
There are works of fiction for early readers and middle grade as well as a number of nonfiction titles for everyone in between.
If you have already bought and read other recommended titles by BIPOC authors, are on a tight budget, or simply want to help amplify BIPOC writers by supporting their emerging titles, this can be a fantastic way to get more relevant titles to read.
I have listed the publisher and scheduled U.S. publication date with each title, but please bear in mind that these may vary based on your country and that COVID-19 has impacted a number of publication dates, so these are subject to change.
Unlike most of my recommendations, the books on this list are not all ones which I have read personally, but am suggesting for those trying to find new and diverse reads for kids.
They all sound like great choices, and if you aren't approved through NetGalley I'd consider purchasing a physical copy from a Black-owned bookstore.
Here's your list of 11 Upcoming Books for Kids by BIPOC Authors, with an emphasis on Black voices.
BIPOC Books in Children's Nonfiction:
Legacy: Women Poets of the Harlem Renaissance by Nikki Grimes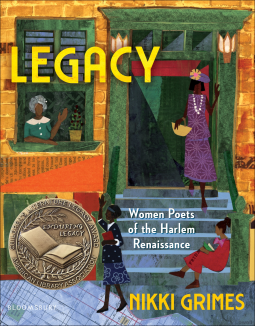 This book is scheduled to be published on 05 January 2021 by Bloomsbury Children's Books.
NetGalley Description:
"From Children's Literature Legacy Award-winning author Nikki Grimes comes a feminist-forward new collection of poetry celebrating the little-known women poets of the Harlem Renaissance–paired with full-color, original art from today's most talented female African-American illustrators.
For centuries, accomplished women–of all races–have fallen out of the historical records. The same is true for gifted, prolific, women poets of the Harlem Renaissance who are little known, especially as compared to their male counterparts.
In this poetry collection, bestselling author Nikki Grimes uses "The Golden Shovel" poetic method to create wholly original poems based on the works of these groundbreaking women-and to introduce readers to their work.
Each poem is paired with one-of-a-kind art from today's most exciting female African-American illustrators, including: Vanessa Brantley-Newton, Cozbi Cabrera, Pat Cummings, Nina Crews, Laura Freeman, Jan Spivey Gilchrist, Ebony Glenn, April Harrison, Ekua Holmes, Keisha Morrison, Daria Peoples-Riley, Andrea Pippins, Shadra Strickland, and Elizabeth Zunon.
Legacy also includes a foreword, an introduction to the history of the Harlem Renaissance, author's note, and poet biographies, which make this a wonderful resource and a book to cherish."
---
The Talk: Conversations About Race, Truth, and Love (edited) by Wade Hudson & Cheryl Willis Hudson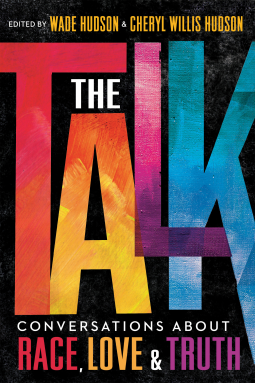 This book is set to publish on 29 September 2020 by Random House Children's Crown Books.
NetGalley Description:
Perfect for readers of Flying Lessons & Other Stories, in this collection award-winning creators of books for children and young adults share stories and images that are filled with love, acceptance, truth, peace, and an assurance that there can be hope for a better tomorrow. So, let's talk. Published in partnership with Just Us Books.
In the powerful follow-up to We Rise, We Resist, We Raise Our Voices, thirty diverse and award-winning authors and illustrators capture frank discussions about racism, identity, and self-esteem. Here is an invitation to all families to be advocates and allies for change.
---
Finish the Fight: The Brave and Revolutionary Women Who Fought For the Right to Vote by Veronica Chambers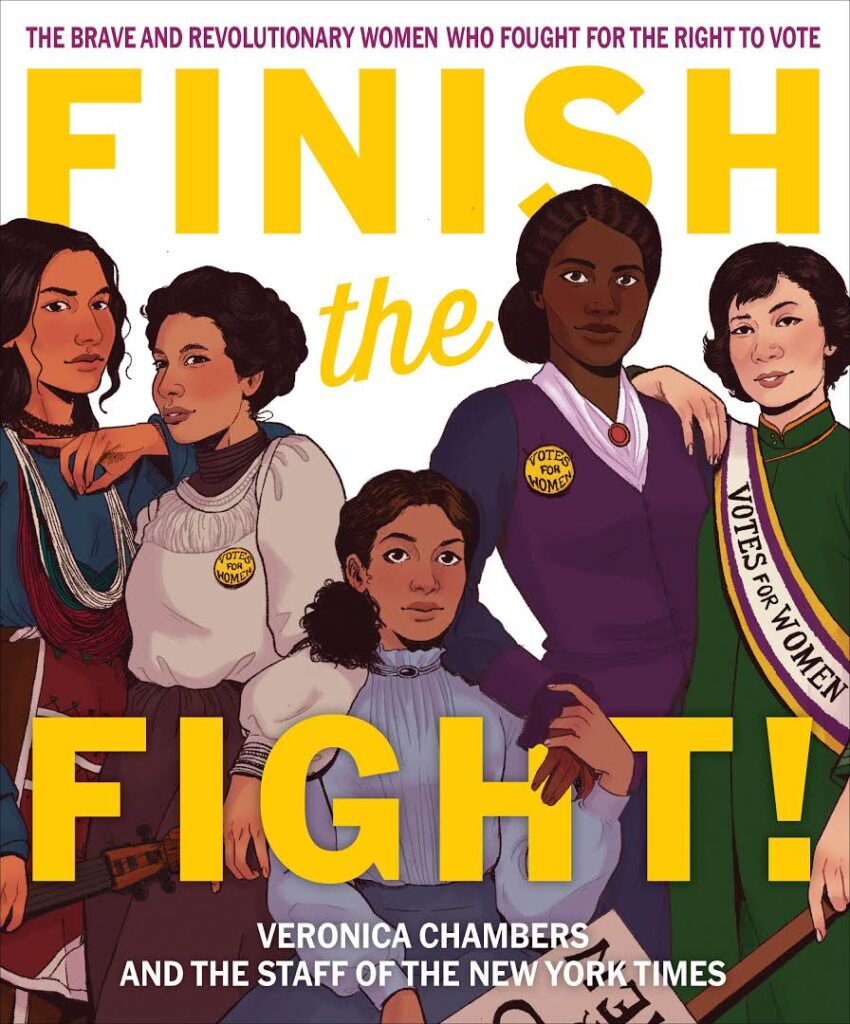 This book is set to be published on 18 August 2020 by Versify Publishers.
NetGalley Description:
"This exciting collaboration with the New York Times will reveal the untold stories of the diverse heroines who fought for the 19th amendment. On the 100th anniversary of the historic win for women's rights, it's time to celebrate the names and stories of the women whose courage helped change the fabric of America."
---
Walk Toward the Rising Sun by Ger Duany with Garen Thomas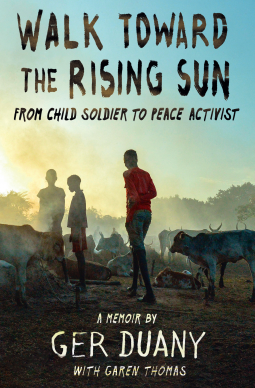 This book is set to be published on 22 September 2020 by Random House Children's.
NetGalley Description:
"The amazing autobiography of a young Sudanese boy who went from a child soldier to an international peace activist, a struggling refugee to a Hollywood actor.
Ger Duany's days of playing with his brothers and sisters on the banks of the Nile were cut short when, at the age of six, his village was attacked by the North Sudanese military. Thus began a long journey into the unknown: never staying in one place too long for fear of the enemy, repeatedly experiencing the loss of loved ones, braving dangerous conditions to gain an education, taking up arms alongside his father and brothers, and eventually boarding a flight without his family to seek refuge in a foreign country.
Arriving in Des Moines, Iowa in the 90s to live with previously unknown relatives, Ger worked tirelessly to adjust to a new life that, while easier in some ways, came with its own challenges. He battled the effects of PTSD and endured a new kind of racism in America, yet he also found solace in basketball, in friendships and relationships, and eventually in acting and activism. While Ger found and built communities in each place he lived in the US–Des Moines, Bloomington Indiana, LA, NYC–he never lost sight of his home and his family still in Sudan. Ger's story is one marked not only by great resilience in the face of constant change but also by an enduring sense of compassion and moral duty."
---
111 Trees: How One Village Celebrates the Birth of Every Girl by Rina Singh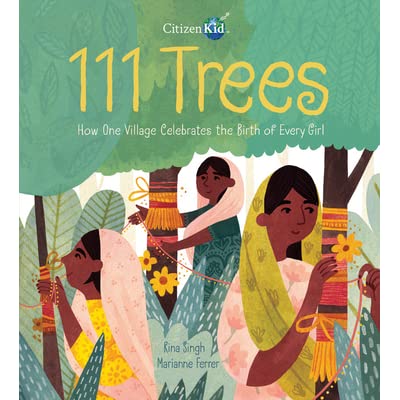 This book is set to be published on 06 October 2020 by Kids Can Press. It's available to read now on NetGalley.
NetGalley Description:
"In a small village in India, a boy grows up to make a huge difference in his community by planting trees to celebrate the birth of every girl. Based on a true story, this book celebrates environmental sustainability, community activism and ecofeminism. This is the story of Sundar Paliwal, who is from a small Indian village ruled by ancient customs. As he grows to be a man, Sundar suffers much heartbreak and decides it is time for change to come to his village. Sundar is determined to live in a place where girls are valued as much as boys and where the land is not devastated by irresponsible mining. Sundar's plan? To celebrate the birth of every girl with the planting of 111 trees. Though many villagers resist at first, Sundar slowly gains their support. And today, there are over a quarter of a million trees in his village, providing food, water and opportunities for women to earn a living. His efforts have turned a once barren and deforested landscape into a fertile and prosperous one where girls can thrive. Based on true events in the life of Sundar Paliwal, and written in collaboration with him, Rina Singh's uplifting story shows how one person can make a difference in a community. Beautiful illustrations by Marianne Ferrer sensitively bring the evolution of the village to life. With strong links to the science curriculum, this book offers lessons on environmental awareness, sustainability and stewardship, as well as the concept of ecofeminism. It also explores ideas of social development, community and culture, and the character education traits of responsibility and cooperation. A thoroughly researched author's note with photographs and more information about the village of Piplantri is included."
---
BIPOC Books for Kids in Early Readers' Fiction
Ella Has a Plan by Davina Hamilton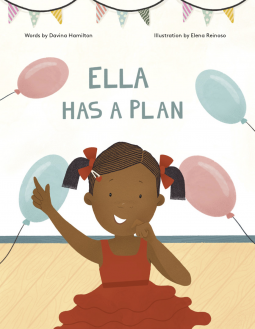 This book is set to publish on 3 October 2020 by The Ella Riley Group and is available to read now on Net Galley.
NetGalley Description:
"Ella is fed up, but what can she do?
Her quarrelling cousins are making her blue!
It's Mummy's big party – the family's all here.
But two pesky cousins are spoiling the cheer!
Ella just wants them to party and play,
She can't let their arguing ruin the day!
Can Ella fix things? She's sure that she can,
She just needs to think up a brilliant plan…"
---
A Journey Toward Hope by Victor Hinojosa and Coert Voorhees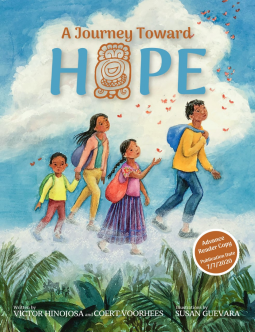 This book is scheduled to publish on 07 July 2020 by Six Foot Press and is available to read now on NetGalley.
NetGalley Description:
"Four unaccompanied migrant children come together along the arduous journey north through Mexico to the United States border in this ode to the power of hope and connection even in the face of uncertainty and fear.
Every year, roughly 50,000 unaccompanied minors arrive at the US/Mexico border to present themselves for asylum or related visas. The majority of these children are non-Mexicans fleeing the systemic violence of Central America's "Northern Triangle": Honduras, El Salvador, and Guatemala. A Journey Toward Hope tells the story of Rodrigo, a 14-year-old escaping Honduran violence; Alessandra, a 10-year-old Guatemalan whose first language is Q'eqchi'; and the Salvadoran siblings Laura and Nando. Though their reasons for making the journey are different and the journey northward is perilous, the four children band together, finding strength in one another as they share the dreams of their past and the hopes for their future. Written in collaboration with Baylor University's Global Hunger and Migration Project."
---
When We Are Kind by Monique Gray Smith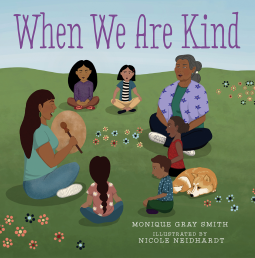 This book will be published by Orca Book Publishers on 13 Oct 2020.
NetGalley Description:
When We Are Kind celebrates simple acts of everyday kindness and encourages children to explore how they feel when they initiate and receive acts of kindness in their lives. Celebrated author Monique Gray Smith has written many books on the topics of resilience and reconciliation and communicates an important message through carefully chosen words for readers of all ages. Beautifully illustrated by artist Nicole Neidhardt, this book encourages children to be kind to others and to themselves.
---
BIPOC Books for Kids in Middle Grade Novels:
Isaiah Dunn Is My Hero by Kelly J. Baptist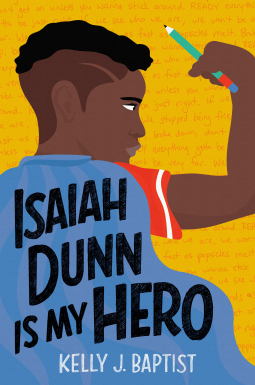 Crown Books for Young Readers is scheduled to release this book on 18 August 2020.
NetGalley Description:
A coming-of-age tale about a boy who discovers a love of poetry after finding his late father's journal. Adapted from a story that first appeared in Flying Lessons & Other Stories and perfect for fans of The Parker Inheritance by Varian Johnson.
Isaiah is now the big man of the house. But it's a lot harder than his dad made it look. His little sister, Charlie, asks too many questions, and Mama's gone totally silent.
Good thing Isaiah can count on his best friend, Sneaky, who always has a scheme for getting around the rules. Plus, his classmate Angel has a few good ideas of her own–once she stops hassling Isaiah.
And when things get really tough, there's Daddy's journal, filled with stories about the amazing Isaiah Dunn, a superhero who gets his powers from beans and rice. Isaiah wishes his dad's tales were real. He could use those powers right about now!
Kelly J. Baptist's debut novel explores the indomitable spirit of a ten-year-old boy and the superhero strength it takes to grow up.
Zora and Me: The Summoner by Victoria Bond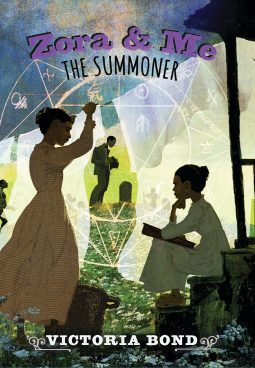 This book is scheduled to be published on 13 October 2020 by Candlewick Press. This is the final book in the series, so check out the earlier installments as well!
NetGalley Description:
In the finale to the acclaimed trilogy, upheaval in Zora Neale Hurston's family and hometown persuade her to leave childhood behind and find her destiny beyond Eatonville.
For Carrie and her best friend, Zora, Eatonville—America's first incorporated Black township—has been an idyllic place to live out their childhoods. But when a lynch mob crosses the town's border to pursue a fugitive and a grave robbery resuscitates the ugly sins of the past, the safe ground beneath them seems to shift. Not only has Zora's own father—the showboating preacher John Hurston—decided to run against the town's trusted mayor, but there are other unsettling things afoot, including a heartbreaking family loss, a friend's sudden illness, and the suggestion of voodoo and zombie-ism in the air, which a curious and grieving Zora becomes all too willing to entertain.
In this fictionalized tale, award-winning author Victoria Bond explores the end of childhood and the bittersweet goodbye to Eatonville by preeminent author Zora Neale Hurston (1891–1960). In so doing, she brings to a satisfying conclusion the story begun in the award-winning Zora and Me and its sequel, Zora and Me: The Cursed Ground, sparking inquisitive readers to explore Hurston's own seminal work.
---
The Lemon Tree: An Arab, A Jew, and the Heart of the Middle East by Sandy Tolan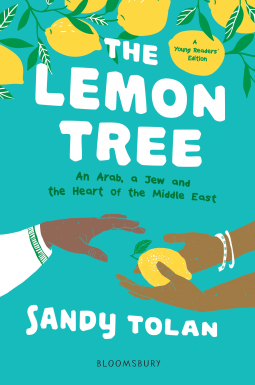 This book is scheduled to be released on 06 October 2020 by Bloomsbury USA Children's Books.
NetGalley Description:
A middle grade adaptation of the award-winning adult book about a human story behind conflict in the Middle East.
"In 1967, Bashir Khairi, a twenty-five-year-old Palestinian, journeyed to Israel with the goal of seeing the beloved stone house with the lemon tree that he and his family had fled nineteen years earlier. To his surprise, when he found the house he was greeted by Dalia Eshkenazi Landau, a nineteen-year-old Israeli college student, whose family fled Europe for Israel following the Holocaust. On the stoop of their shared home, Dalia and Bashir began a rare friendship, forged in the aftermath of war and tested over the next half century in ways that neither could imagine on that summer day in 1967. Sandy Tolan brings the Israeli-Palestinian conflict down to its most human level, demonstrating that even amid the bleakest political realities there exist stories of hope and transformation.
Sandy Tolan is the author of Me & Hank: A Boy and His Hero, Twenty-five Years Later. He has written for the New York Times Magazine and for more than 40 other magazines and newspapers. As cofounder of Homelands Productions, Tolan has produced dozens of radio documentaries for NPR and PRI. His work has won numerous awards, and he was a 1993 Nieman Fellow at Harvard University and an I. F. Stone Fellow at the UC-Berkeley Graduate School of Journalism, where he directs the school's Project on International Reporting. He lives in Los Angeles. "
---
When Life Gives You Mangos by Kereen Getten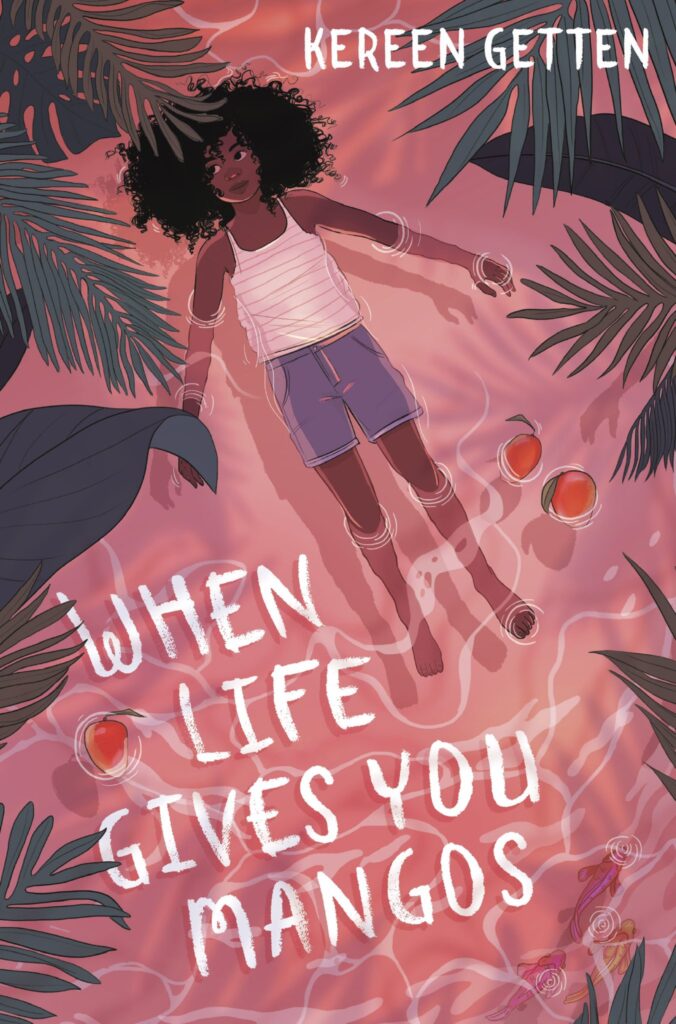 This book is scheduled to be published on 15 September 2020 from Random House Children Delacorte.
NetGalley Description:
" 'A wonderful story with great heart, mystery, and insight. Kereen Getten is a bright new voice." —Clare Vanderpool, author of Newbery Medal winner Moon Over Manifest and Printz Honor book Navigating Early
For fans of deeply poignant middle grade about friendship and loss like The Thing About Jellyfish, comes the story about a young girl who can't remember anything from her previous summer after a hurricane.
Twelve-year-old Clara lives on an island that visitors call exotic. But there's nothing exotic about it to Clara. She loves eating ripe mangos off the ground, running outside in the rain with her Papa during rainy season, and going to her secret hideout with Gaynah—even though lately she's not acting like a best friend.
The only thing out of the ordinary for Clara is that something happened to her memory that made her forget everything that happened last summer after a hurricane hit. Sometimes things come back to her in drips like a tap that hasn't been turned off properly. Other times her Mama fills in the blanks…only she knows those aren't her memories and it is hard feeling like she is not like everybody else.
But this summer is going to be different for Clara. Everyone is buzzing with excitement over a new girl in the village who is not like other visitors. She is about to make big waves on the island—and give Clara a summer she won't forget.
'A heartfelt and accessible debut about friendship, memory, and forgiveness." —Tae Keller, author of When You Trap a Tiger' "
---
The titles on this list are a great starting point for upcoming books for kids by BIPOC authors.
Please keep publication dates in mind as reading and posting timely and constructive reviews to retail sites is a great way to amplify BIPOC voices.
And, of course, also consider requesting your local library buy these books, purchasing a copy for family or friends (preferably from a Black-owned bookstore), and posting honest favorable reviews to retailer sites.
Get the kids reading these books by BIPOC authors and stay tuned for more upcoming own voice titles in YA, nonfiction, and a number of adult fiction genres.