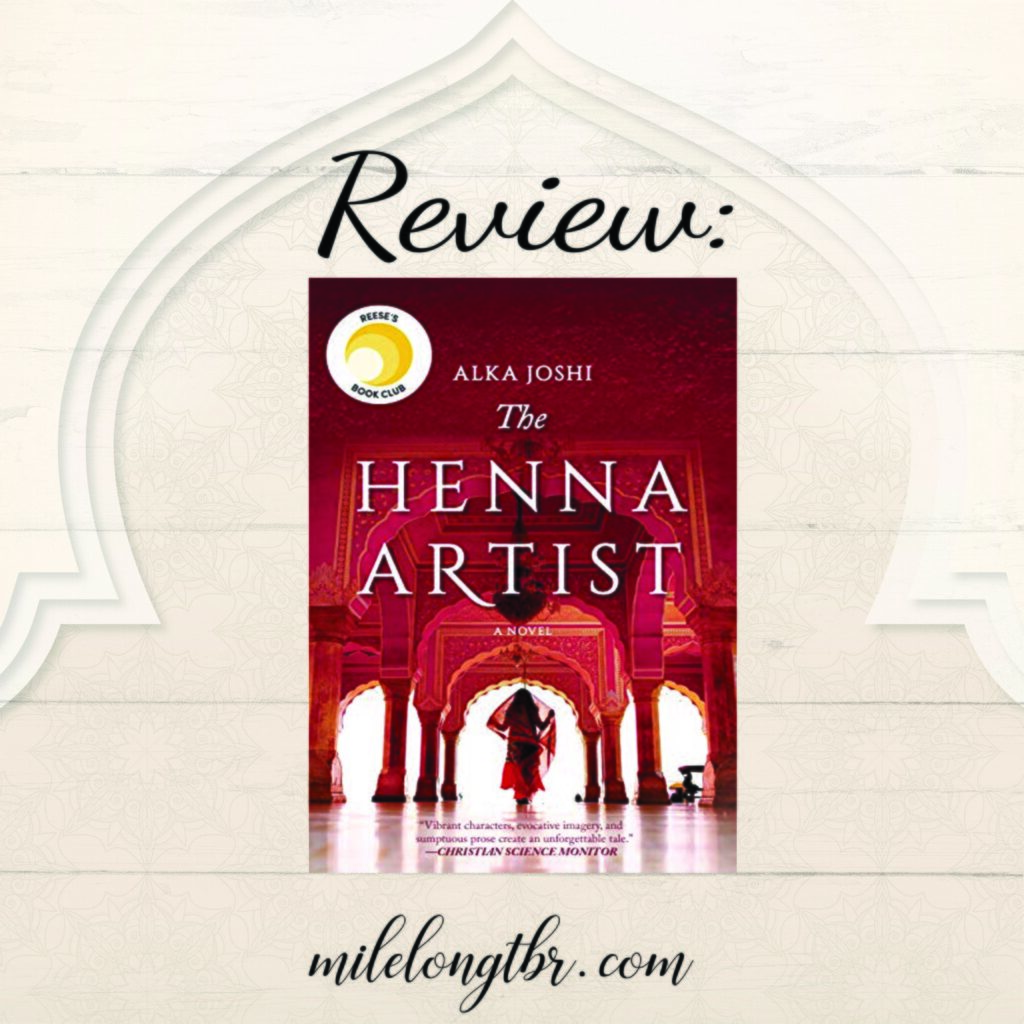 Reese's Book Club pick from May, The Henna Artist, is a beautiful work of historical fiction that transports readers to 1950s India, when the nation was still coming into its own after Independence. This book was one of my favorites reads of the month, and I adored everything from the setting to the recipes included in the book.
Keep reading my review of The Henna Artist to see why this amazing book is one you should add to your TBR.
Synopsis:
"Independence changed everything. Independence changed nothing."
― Alka Joshi, The Henna Artist
The Henna Artist takes place in Jaipur, a colorful city in northern India where the nation as a whole and the story's protagonist Lakshmi are struggling to come into their own after gaining independence. Lakshmi has come to Jaipur after running away from an abusive arranged marriage, in a time and place where women were not socially allowed to leave and be on their own.
Still, Lakshmi leaves and tried to reinvent herself. She learns the art of henna and uses what her mother-in-law taught her about herbal remedies to offer additional services to the women she meets. After years of hard work, Lakshmi has built a thriving business for herself, painting henna on Jaipur's most elite women.
She's building a house with the money she's earned, in hopes that when it is completed her parents will be proud enough of her success to come live with her and forgive her for not being a dutiful wife and daughter.
But before the house is complete, Lakshmi's husband appears in Jaipur. He arrives with Lakshmi's sister, who she never knew exsisted, and the news that their parents were both dead.
If this news isn't enough to disrupt the life Lakshmi has worked so hard to build, the difficulties of caring for her sister Radha, a free-spirited 13-year-old are sure to complicate things.
Eventually the lives of Lakshmi and Radha become too entwined with the upper-caste families for whom they work. Can she save the business she's worked so hard to build in Jaipur?
Or will her life be uprooted to the point she's forced to start over yet again?
Analysis:
With vivid, captivating writing, Alka Joshi brings us into the world of post-independence India from the very beginning. There's so much imagery that it's hard to not be drawn in by all the smells, sights, and tastes of Jaipur. The city comes to life in The Henna Artist in a beautiful way, as readers are transported to another time and place.
As beautiful as the setting is, the unfortunate truth is that women were not treated well in 1950's society. Joshi discusses these issues with care, acknowledging how difficult it was to go against what was culturally accepted in this era.
In interviews, Alka Joshi says that her inspiration for the story and Lakshmi's character came from her own mother. It' as beautiful tribute as a reimagination of the life Joshi's mother could have had if she'd had the freedom to choose her own path and embrace her passions and creativity.
And Lakshmi's character is truly endearing. She is strong and willful, and you can't help cheering her on as she makes her own way in a world that does not support going against the grain. I adore her artistic nature and desire to help people, and as someone into holistic wellness I appreciate her use of traditional herbal remedies.
All of the characters had nuance and depth to them, which was lovely to explore. I especially loved Lakshmi's sister Rhada and Amir, a boy who helps Lakshmi with her henna business.
Alka Joishi delivers a beautiful and inspiring narrative, with the history and culture of her native India beautifully woven into the story. It's beautifully done on all levels, and shows her skill at storytelling in a way that's both informative and engaging. The element of social commentary around women's issues really takes this book a step above typical historical fiction and makes it an important feminist read.
Takeaway:
If you can't tell from my review of The Henna Artist, Alka Joshi's debut novel is my favorite of Reese's picks in quite a while, and I have nothing but good things to say about this five-star read.
Whether you're looking for an empowering story, want to travel through the pages of a novel, or want to learn more about a different culture, it will be hard to find a title that hits all these notes more beautifully than The Henna Artist.
Content Warning:
physical abuse, loss of pregnancy, abortion, underage nonconsensual marriage, suicide, sexual abuse