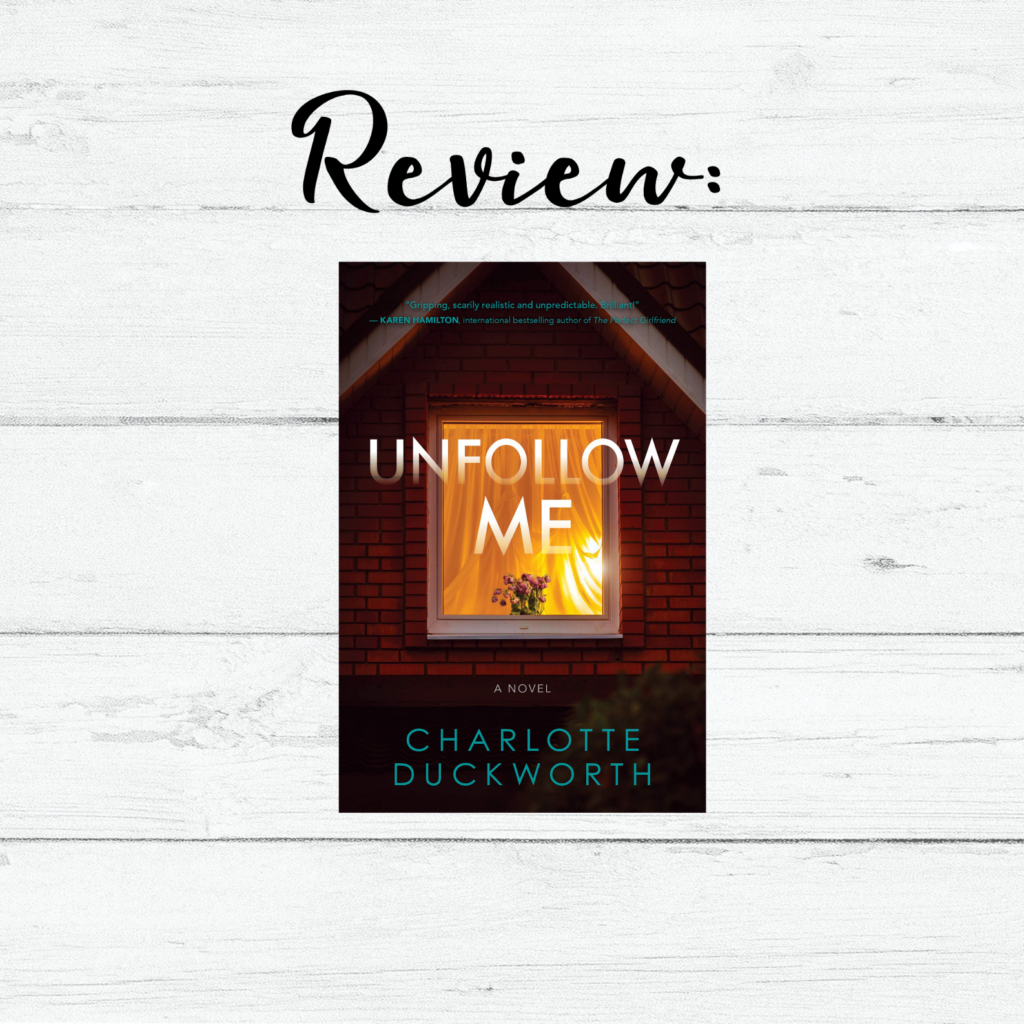 Unfollow Me is a witty page-turner centered around Violet Young, an insanely successful mom blogger and influencer who suddenly takes down her YouTube Channel, leaving a million subscribers in the dark.
Is it a publicity stunt?
Did her husband hurt her?
Will she return?
Those are questions that are buzzing on the online mommy forums, where everyone is speculating and trying to piece together what is happening in the life of this stranger they know so well.
Among them is Lilly, a struggling single mother who found comfort in Violet's story, and is obsessed after the radio silence on Violet is Blue.
The story is told from alternating points of view, mainly Lily as she takes it upon herself to get answers to her questions about Violet, and Yvonne, a follower of Violet's for altogether different reasons.
Unfollow Me is filled with deeply flawed, deeply human characters, and I love the way Duckworth explores the dangers of putting so much of yourself online for the public to see.
This book is fast-paced and suspenseful, and with interesting and complex characters, and commentary on important issues such as postpartum depression and privacy in the age of social media it's definitely one to read. I gave it four stars!
Many thanks to NetGalley and Crooked Lane Books for the advance copy.