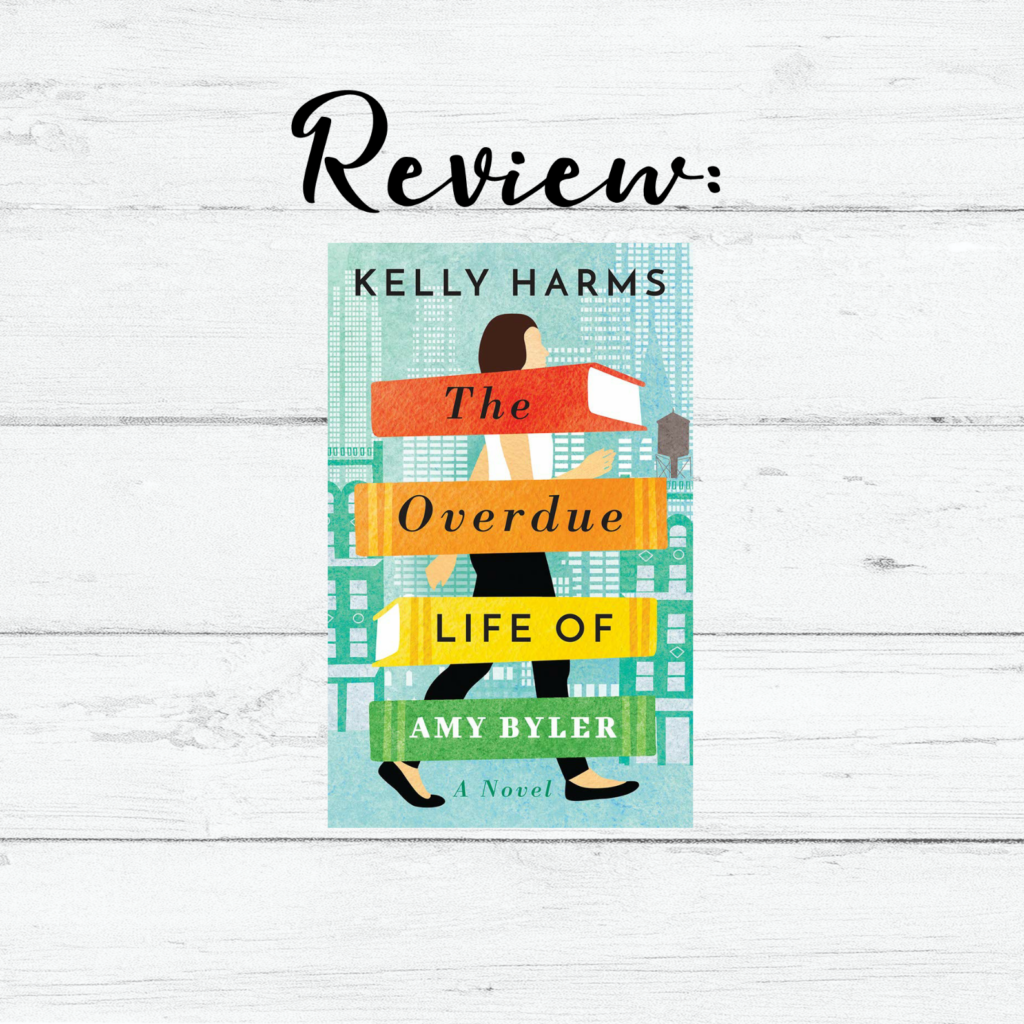 The Overdue Life of Amy Byler is a fun, thoughtful novel that's sure to please book lovers looking for a lighter read. I got it through Kindle Unlimited but you can purchase the title outright if you're not signed up.
---
Synopsis:
Amy Byler is a quiet, nerdy, small-town school librarian with two kids she's raising on her own since her husband left for a business trip and never returned three years ago. She's a supermom, holding it all together for them, but that doesn't leave her time for much else. Especially a personal life.
She feels a touch of resentment over these facts, but when her ex unexpectedly reappears in town and asks to take the kids off her hands for a week, she's reluctant. Not only does she doubt his competence after walking away, she realizes she doesn't know what she will do with that much time to herself other than watch movies in her sweatpants.
Determined to make the most of the opportunity, Amy books a spot at a work conference and goes to New York City while she sends the kids off for a week with their father.
What she doesn't expect is to have the time of her life while she's there.
She meets a sexy fellow librarian-and sleepys with him, stays in a swank boutique hotel, and has adventures with one of her oldest friends.
She gets a full makeover, from a much-needed bra fitting, to a new hairstyle.
She has a Momspringa.
At the end of the week everyone is having so much fun that they decide to extend the break. The kids schedule more time with their father over the summer and Amy makes plans to return to NYC- and hopefully spend more time in the company of the hunky librarian.
Things don't go exactly to plan, but it's an adventure nonetheless as Amy learns to be on her own and explore new people, interests, and parts of herself that being a dedicated mother never allowed her.
Then something tragic happens, snapping Amy back to reality. After the initial shock, Amy springs into action, resuming her role as the one who holds it together. The event causes her to reevaluate her life, and she realizes that doing things for herself is just as important as being a present and engaged mother. In fact, it may be an essential part of it.
---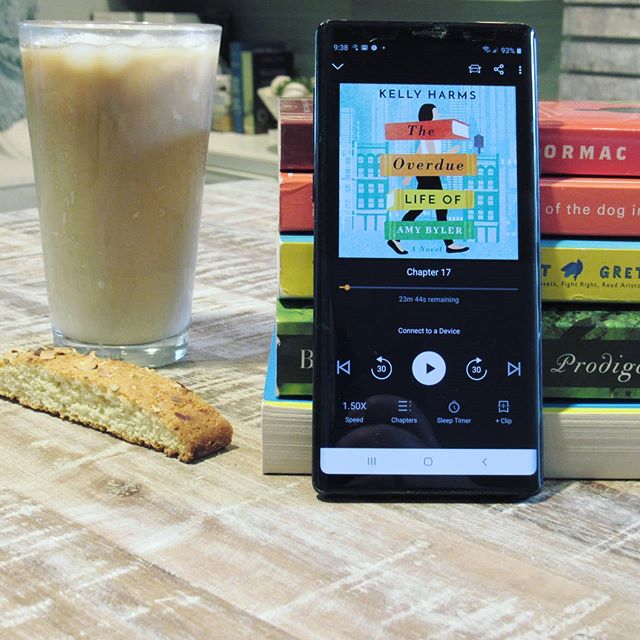 I enjoyed The Overdue Life of Amy Byler in audiobook format and loved the narrator.
Amy McFadden did a fantastic job, especially with the different voices of Amy's friends.
---
Analysis:
Amy Byler was a joy to read all the way around. Watching her transformation in the book was seeing Amy come into her own while retaining a strong sense of self, and it was a beautiful thing to see.
The characters all had depth to them and were unique. Amy's friends were just as quirky and complex as she is, albeit in different ways. I especially loved the strong female friendship between Amy and Talia. Though they'd been out of touch for a stretch, they reunited and encouraged each other in the things that were important to them. They were proud of each other's successes, despite success looking very different for the two women, which was refreshing to see.
This is a light fun read, and though the plot may be at times predictable, it's an enjoyable journey. There are many moments that will have you laughing out loud, but Kelly Harms also takes time to explore important and relevant ideas such as motherhood, work-life balance, and having it all as a woman.
"I get now that you can love what you have, love your kids and your life and your friends, and still want more. I get that it's ok to go out and get more. More love, more friendship, more fulfillment… and still, be a wonderful mom."

— Kelly Harms, The Overdue Life of Amy Byler
The book is full of literary references, Latin puns, and other elements that will appeal to the inner nerd in all who love books and words.
Takeaway:
By the end of the book, Amy will feel like a dear friend, and you'll be cheering her on and celebrating and holding your breath right along with her as her life finally comes back together –and becomes a little more her own. Four stars for this charming work of Women's Fiction.
---