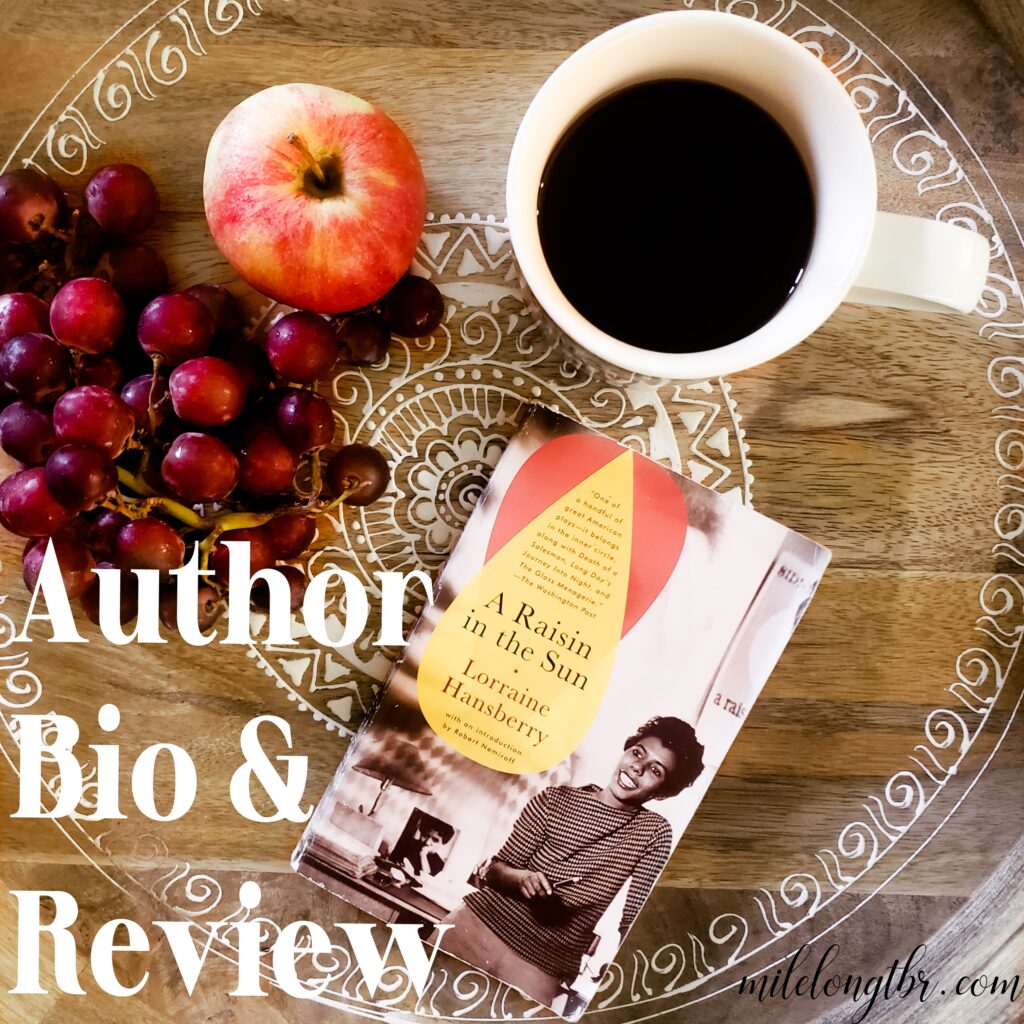 I've been making an effort to be on my phone less lately, and unfortunately, this meant that I didn't know about the Instagram challenge by @thereadingchemist and @allegedlymari until Friday afternoon when all the posts started showing up in my feed. 
This challenge is about celebrating the contributions and accomplishments Black people have made in our world. I may be late to the challenge, but it's definitely not one I could sit out on.
Over the weekend I reread A Raisin in the Sun for the first time since it was assigned reading for school. I enjoyed reading it more this time and loved learning more about Hansberry and her fascinating life for the challenge.
Lorraine Hansberry was a Black American playwright, journalist, &activist. I'd like to take some time to introduce you to her to #normalizeblackhistory. Lorraine has the distinction of being the first Black woman to write a play produced on Broadway. This makes her a trailblazer in Black storytelling, and the play, A Raisin in the Sun was a financial and critical success. For it, Lorraine became the first Black winner of the Play of the Year Award and at 29 she was also the youngest winner and only the 5th woman to receive this accolade at the time.
Keep reading for :
author bio of Lorraine Hansberry
full review of A Rasin in the Sun
YouTube links to a great stage adaptation
the poem that inspired the title of the play.
About Lorraine Hansberry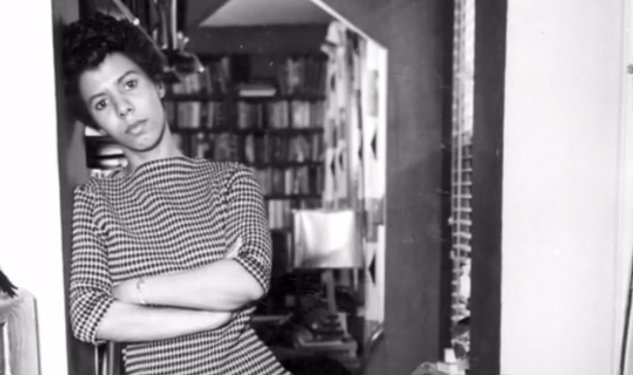 Lorraine Hansberry was born in segregated Chicago in 1930. Only two generations before, her family had been slaves. After her father moved the family to a designated 'white neighborhood' when she was 8 white neighbors tried to force the Hansberrys out and threw a brick through a window of their home, which almost hit Lorraine.
In 1940 Hansberry v. Lee went to the U.S. Supreme Court. The Illinois court system ruled the family could be forced to leave their home and had to move back to a "Black neighborhood." The Supreme Court ruled in Hansberry's favor. Though residential segregation was unfortunately not outlawed with this ruling, the case was instrumental in setting precedent and made it harder for local restrictive covenants to restrict people of color from living in predominantly white neighborhoods.
Lorraine was interested in writing from an early age, and poet Langston Hughes, a prominent figure in the Harlem Renaissance visited the Hansberry home when she was growing up. A line from his iconic poem Harlem would later be borrowed in Lorraine's classic play which centers around a Black Family chasing the American Dream and explores topics such as cultural assimilation, and residential segregation.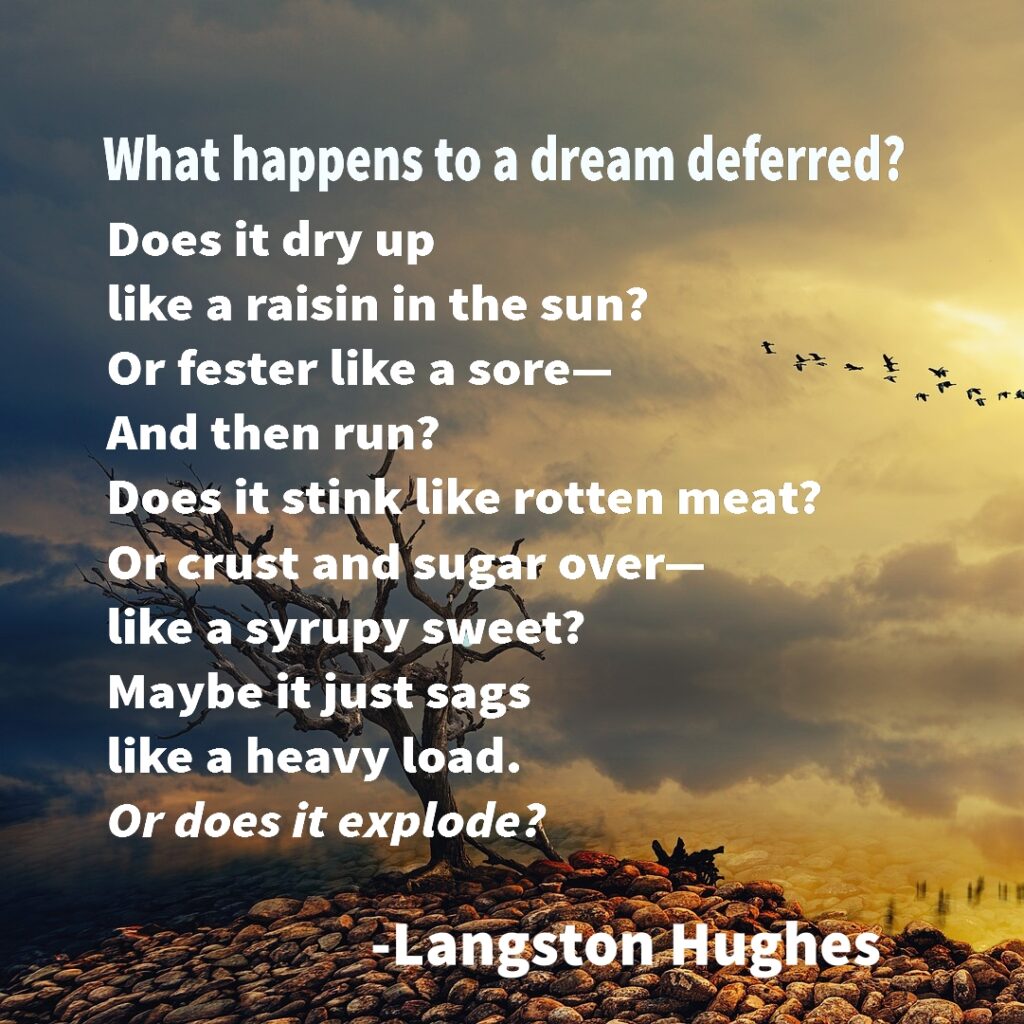 Lorraine's early life and politically active family influenced her writing as well as her work as an activist for women's, gay, and civil rights.
She wrote for both Black and lesbian news publications after dropping out of college. These jobs helped her develop her voice in writing. Though many of her articles and personal writings discuss gay rights and her being a lesbian, Hansberry never spoke openly about her sexuality. She married Robert B. Nemiroff, a white Jewish man in 1953 after they met while protesting racial discrimination in NYC. They later divorced, though remained friendly.
In 1957 Hansberry wrote A Raisin in the Sun and two years later it started its run on Broadway with Sidney Poitier playing the male lead. The play was later adapted into a musical and had TV and big screen adaptations, one with Denzel Washington taking the role.
Hansberry went on to write four other plays, three of which were published posthumously with the help of her ex-husband. Lorraine died in January 1965 after being diagnosed with pancreatic cancer. She was 34 years old.
Review of A Raisin in the Sun
Synopsis:
This play is about the Youngers, a multi-general working family living together.
The matrich Lena recently recieved a sizable life insurance payout after the death of her husband. This might be enough to change the lives of this struggling family
Her son, Walter Lee is a chauffer with big dreams and his wife Ruth is trying her best to keep it together for everyone. Their school-aged son Travis
Walter's sister, Beneatha is the first of the family in college. She plans on becoming a doctor and is more interested in forging her own path than finding a man.
The adults in the family all have their own ideas of what should be done with the money. Ultimately, Mama Younger decides to buy a home for the family so they don't have to share the cramped apartment. The house she wants to buy is in a white neighborhood in Chicago, and the residents don't take well to the news a black family is moving in.
This is far from the only obstacle in the Younger family's fight for a better life. Will they be able to achieve their dreams, or will they be again deferred for another generation?
Analysis:
A Raisin in the Sun has stood the test of time and is widely considered a classic work of both literature and theater.
Hansberry acknowledged that her early family life served as inspiration for the plot and characters, and particularly saw herself in Beneatha.
The work explores a number of important themes such as intersectional feminism, systematic racism, and cultural assimilation. Though some things are different than they were when this was written, the social commentary still feels relevant in 2020.
"There isn't any real progress … only one large circle that we march in. " – Lorraine Hansberry, A Raisin in the Sun
Still, A Raisin in the Sun is not only a story of the Black struggle. This book took the Black story quite literally to center stage and proved that even White audiences will pay to listen.
This is also a story of Black joy, of Black, love, of Black family. It's a story of Blacks embracing their cultural roots while simultaneously reaching for big dreams that were out of reach for many at the time.
Takeaway:
While I rated the book five-stars, I still feel that there is a lot to be gained by seeing the play performed on stage. I watched this portrayal of A Raisin in the Sun by The Harvard Black Community and Student Theater Group. The players gave an excellent performance and I highly recommend watching it or looking into the 1961 version with Sidney Poitier. Check out the trailer here.
Whether you're looking to explore classic theater, classic literature, read more diverse stories, or learn about Black experience in history A Raisin in the Sun is a great title to add to your TBR.