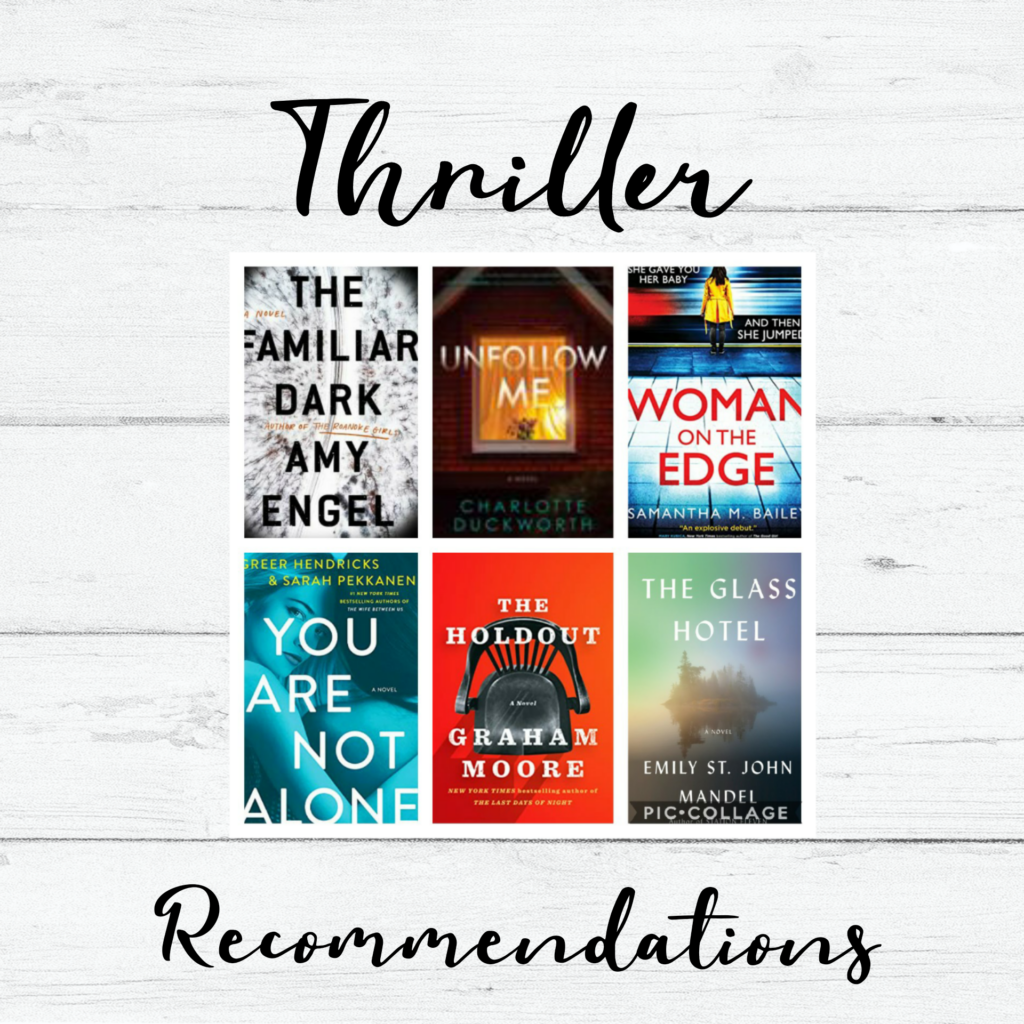 Hello, friends! I've got a great list of recent thriller recommendations based on titles I've been loving lately.
As I've mentioned, my reading taste is rather broad, I enjoy a number of genres and always say that as long as the book tells an interesting story and is well-written I can see myself enjoying it– even if it's out of my genre comfort zone.
That said, there are a number of genres I gravitate to and tend to more often than the rest.
I thought a fun way to outline my reading taste would be to outline those favorite genres and give a couple of titles within each that I've really enjoyed lately, as well as one title from each that has made it to the shortlist of my endless TBR.
I'll be posting the different genres in segments grouped together by similar interests, so if you're taste isn't quite as broad as mine you'll likely enjoy the title
Psychological Thriller Recommendations:
I love a good, fast-paced thriller that messes with my head and has enough twists to keep me guessing until the end.
Woman on the Edge by Samantha M. Bailey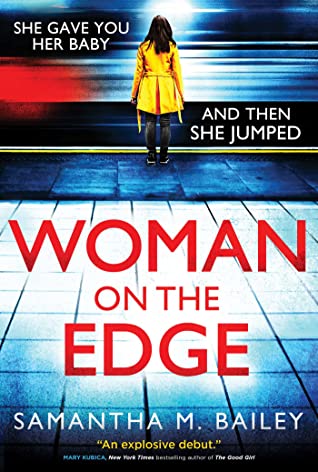 Woman on the Edge is a fast-paced suspenseful thriller that opens when a woman on a subway platform gives her baby to a stranger before jumping in front of a train.
I binged this book in a day. It was impossible for me to put down until I made sense of all the twists and secrets that unfolded in this story, and it had more character depth and substance than is typically seen in the genre.
Check out my full review here.
2. The Holdout by Graham Moore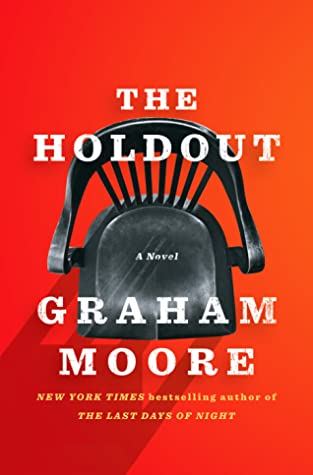 Part legal drama, part thriller, part murder mystery, Graham Moore defies genre and expectations with this book.
It's a fascinating story that explores the most controversial case in recent history, where Bobby Nock who was undoubtedly guilty in the court of public opinion, was acquitted of murder after one juror, Maya, eventually swayed the opinion of the all the others.
When they meet to film a retrospective on the anniversary of the controversial verdict and one of the jurors gets murdered things start to unravel around Maya.
It's a compelling read that got me thinking and left me in shock when the truth was finally revealed.
3. You Are Not Alone by Greer Hendricks and Sarah Pekkanen (TBR)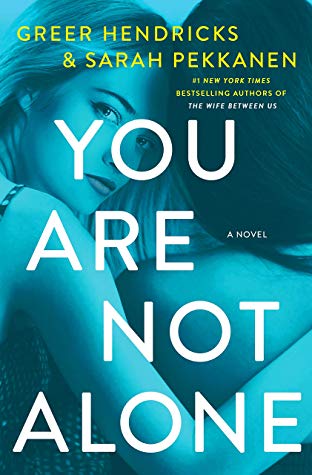 This duo writes exciting and shocking books, so they're an automatic read for me and a clear way to jump on my TBR shortlist. I've been excited for the release of You Are Not Alone as soon as I heard about it.
"You probably know someone like Shay Miller.
She wants to find love, but it eludes her.
She wants to be fulfilled, but her job is a dead end.
She wants to belong, but her life is so isolated.

You probably don't know anyone like the Moore sisters.
They have an unbreakable circle of friends.
They live the most glamorous life.
They always get what they desire.

Shay thinks she wants their life.
But what they really want is hers."
The book came out on March 3rd and has generated a lot of buzz in the reading community. It's sure to be a shocking and exciting read.
Check out the full synopsis here if you're interested.
Suspenseful Thriller Recommendations :
This subgenre may not be quite as intense, but the slower pace often leaves room for even more complexity and stunning writing.
The Glass Hotel by Emily St. John Mandel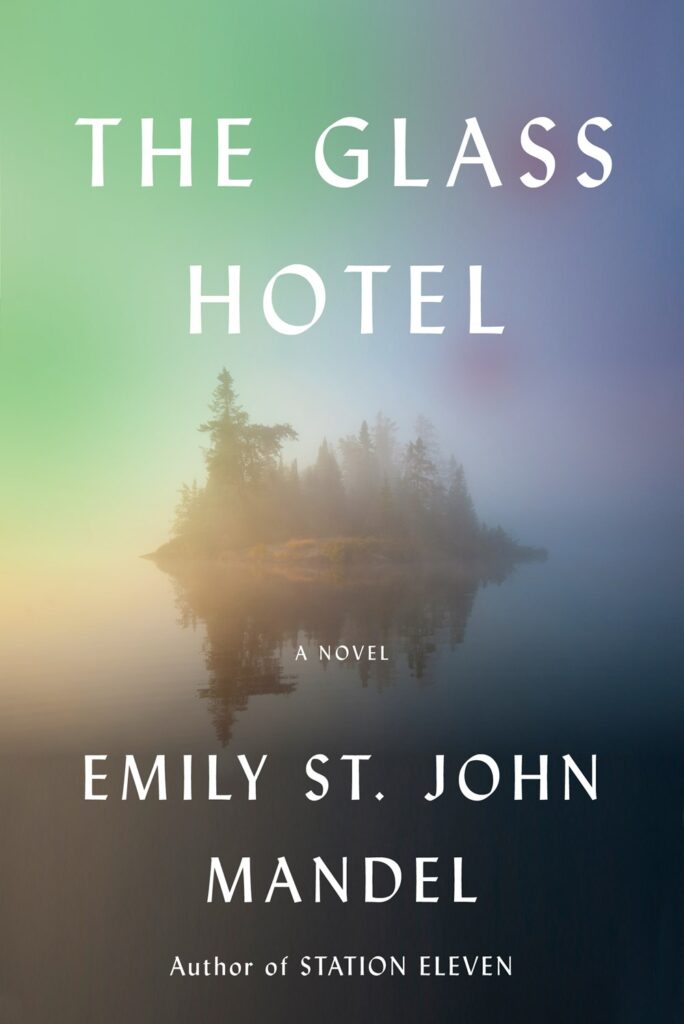 It's possible that The Glass Hotel was my most-anticipated release of 2020, and it did not disappoint.
Emily St. John Mandel is a master storyteller this time weaving together the lives of a diverse cast of characters who center around Johnathan Alkaitis, a businessman and financier involved with both legitimate ventures and a Ponzi scheme that eventually unravels the lives of all who trusted him.
Alkaitis' lover, who flees and tries to start a new life after the Ponzi scheme's collapse eventually goes to work as a chef on a container ship. One night she vanishes from the ship without a trace, and an investigation begins.
I wouldn't rely too much on the synopsis you see at your book retailer to get a feel for this book, but can say if you're a fan of the author's writing style or enjoy a tensely woven narrative with complex characters and evocative writing, this will be a great choice for your next read.
2. Unfollow Me by Charlotte Duckworth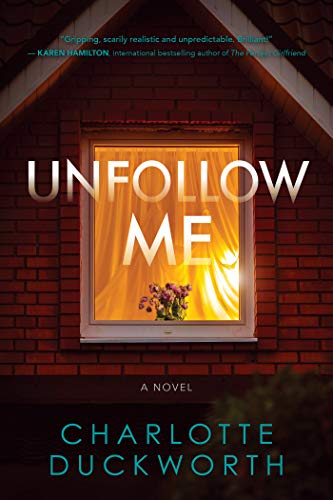 Unfollow Me is a gripping domestic suspense novel about the tangled lives of a Mommy Blogger who suddenly goes off the grid, a slightly obsessed fan, and a follower for another reason altogether.
I enjoyed my ARC of this book so much I read it in a day, and thought the author did a great job building nuanced tension and creating characters that had depth, even if they weren't particularly likable.
There are thrills and surprises in this book to keep you reading and guessing till the end. Check out my full review for more details!
3. The Familiar Dark by Amy Engel (TBR)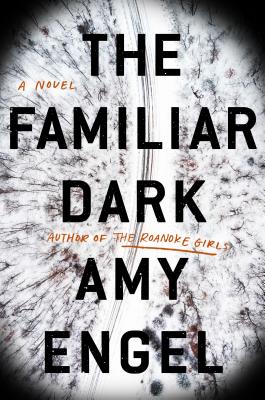 Abby from the blog Crime by the Book put The Familiar Dark on my radar a few weeks ago, and it's a title I'm very excited to read.
As the title suggests, this is a dark and twisted tale of the lengths a mother goes to for answers after the murder of her daughter.
It's an unsettling and gripping book with unlikable characters, but those can often be compelling and interesting reads. So, if none of that has dissuaded you from looking further into it, go pre-order your copy now!
The Familiar Dark publishes on March 31.
Well, there you go!
Hopefully, if you're a thriller lover you will find a title or two to add to your own TBR from this list… and you enjoy other genres as well or if thrillers aren't your thing, be sure to check back for my recent favorites in other genres!