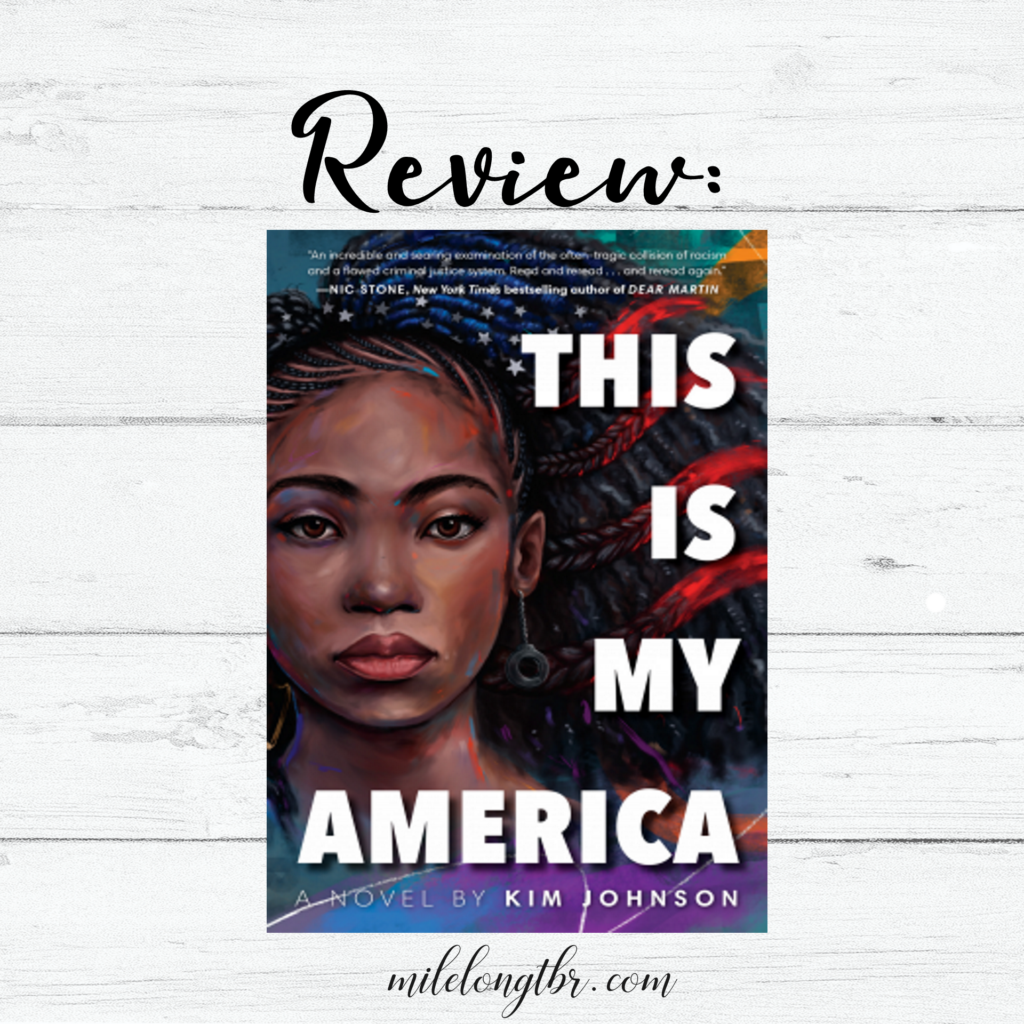 Lately I've been rediscovering my love for the Young Adult genre, and I'm especially gravitating toward books with political themes and commentary on current events.
This is My America is certainly a book that delivers in that regard, and on top of that it's an entertaining and engrossing story.
Keep reading the full review to see why This Is My America is a must-read that you should send to the top of your TBR pile.
---
Synopsis:
"Wake up to the fact that Lady Liberty has failed us. Failed so many others."

– Kim Johnson, This is My America
This Is My America by Kim Johnson is a gripping YA novel about the failure of the justice system in America and a number of other topics that speak to current events right now.
The story centers around Tracy, a 17-year-old Black girl in Texas whose father is 267 days away from being executed for a crime he didn't commit.
Though the legal system has failed the Beaumont family, Tracy is far from giving up. She has a social justice column in the school paper, leads classes to teach Black members in the community their rights with the police, and writes an endless stream of letters to a nonprofit that handles wrongfully convicted Black inmates.
They've been ignoring her letters for years, but time is running out, and as the situation gets even more dire for the Beaumont family, they need the help more than ever. 
---
Analysis:
This is My America is such a powerful read, and it explores many important and timely issues such as police brutality and the multigenerational aftershocks of racism. It's been compared to The Hate You Give, which I've yet to read, but the important themes and charming characters are certainly reminiscent of what's found Angie Thomas' writing.
This is a book with a lot say and it says it all well- retaining a YA easiness while exploring heavy and important themes. This is something that Johnson does exceptionally well. There's even a mystery element and love triangle as well for those who enjoy these aspects.
The writing was enjoyable, as were the characters, but what really shone here was the glimpse into how lives are impacted when a member of the family has been wrongfully imprisoned and convicted .
It's such an important conversation to have- especially, as the book points out, when the cause of this is usually systematic and involving numerous members of the community.
---
Takeaway:
This Is My America was easily a five-star read with an important message, complex characters, and a story you won't be able to put down. This book is not to be missed and I recommend it to both teen and adult readers.
For own-voice reviews please check out the highlight reel on my Instagram page.
Many thanks to Random House Books for Young Readers and NetGalley for the advance copy.
---