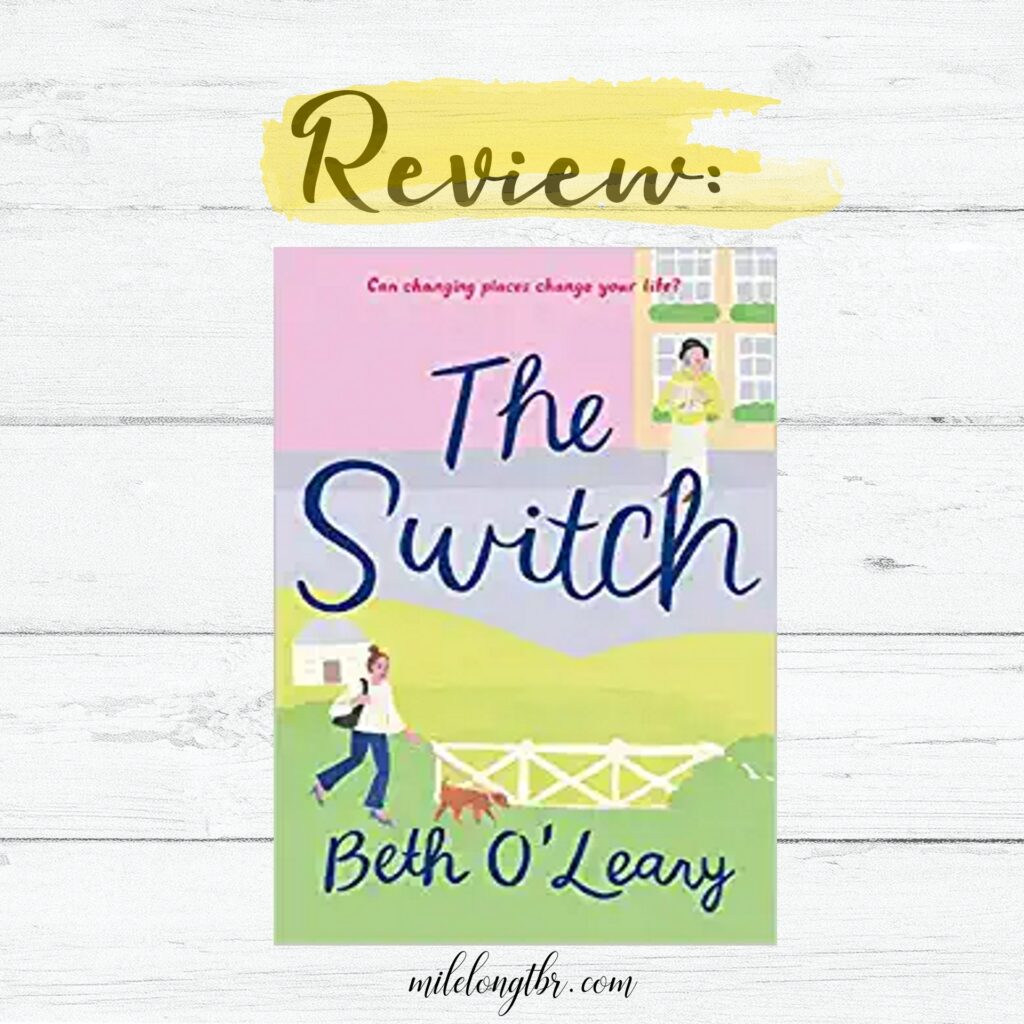 The Switch has been one of my most anticipated book releases of the year, and it's finially here! Keep reading to see if it lived up to my expectations- and the high standard set by Beth O'Leary's debut novel The Flatshare.
---
Synopsis:
The Switch is a charming novel about two women- grandmother and granddaughter who both find themselves in need of a change of scenery.
When Leena is ordered to take a two-month sabbatical from her high-pressure job in London, she decides to go her grandma Eileen's house in the English countryside for a change of pace.
Eileen, almost 70 and newly single, needs a change of pace as well and decides to switch lives with her granddaughter.
She moves to London and starts online dating while Leena stays in her hometown and tries to mend her relationship with her mother and unplug from her hectic corporate life.
---
Analysis:
Obviously, there are growing pains as each woman adjusts to her new life, and this provides some great comedy as Elieen learns about dating in the age of technology, and Leena has to learn to live without her devices.
This book was so much more than a cute comedy, though.
In the style I'm coming to expect from Beth, she discusses some darker things; in this case grief and loss.
While the plot of The Switch seems very different from the Flatshare, they are both lovely books with similarities. They explore family relationships, juxtapose serious realities with fun, charming story lines, and have characters you can't help loving.
---
Audiobook Review:
This was such an endearing and fun story, and I love the dual narrators who brought the story to life. They did a great job with the characters of Leena and Eileen and kept the pacing of the book consistent.
This book is a great one to listen to on Audio. You can listen on Libro.fm and get a free book for signing up!
---
Takeaway:
I absolutely adored this book. It's such a heartwarming read, and offers a much-needed escape and breath of fresh air to your summer TBR. It really is the feel-good book we need right now.
I definitely recommend The Switch- and considering the audiobook format if that's something you enjoy.
I rated the book four-stars, though looking back I can easily see myself rounding up to five-stars of pure joy.
Many thanks to Macmillian Audio and NetGalley for the advance listening copy.