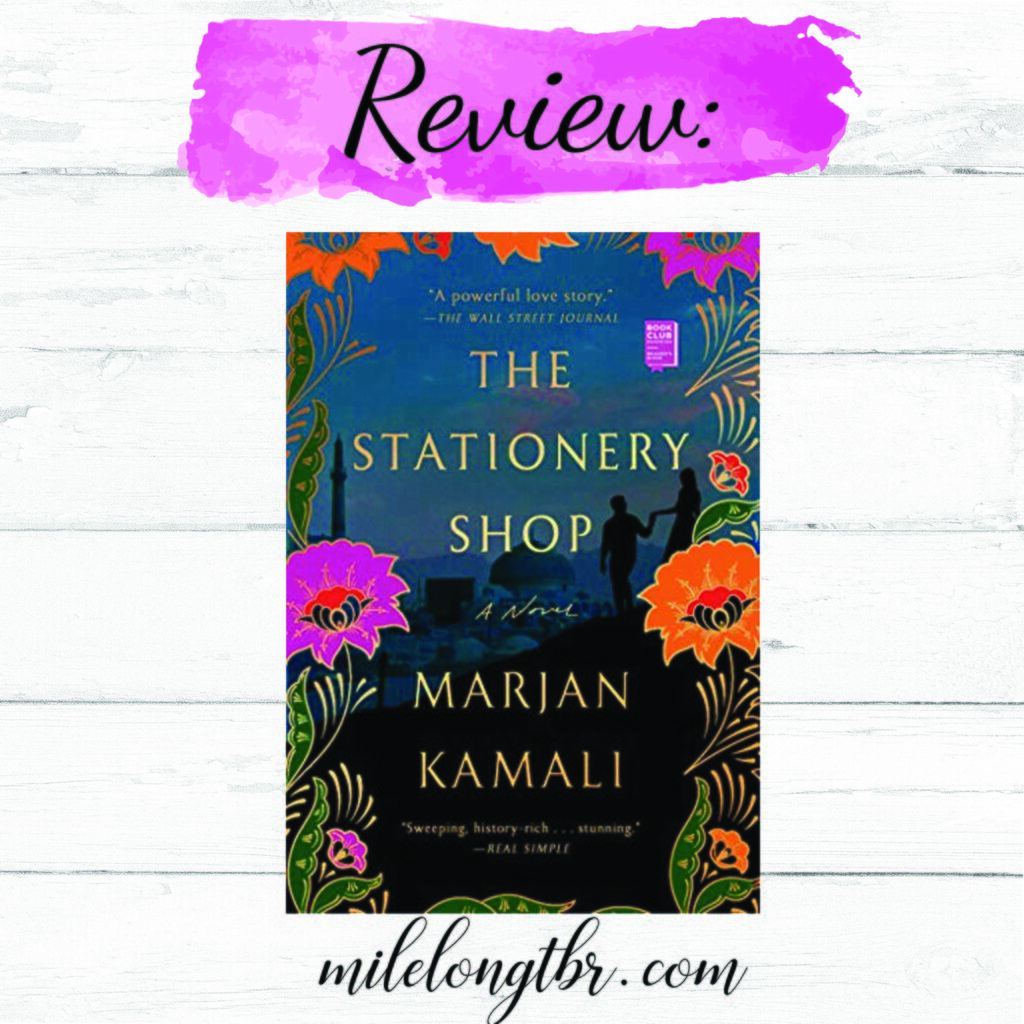 Last week I read The Stationery Shop by Marjan Kamali, a novel weaving the history of Iran with a love story that spans decades.
The anniversary of one of the pivitol events is today, 19 August, so first let's take a look at some of the lesser known history and then read on for a full review of The Stationery Shop.
---
The History:
The only thing new in the world is the history you don't know.

Harry S. Truman


This quote is part of the epigraph for The Stationery Shop, which is very fitting considering the history surrounding the story.
On 19 August 1953 in Iran there was a coup overthrowing Prime Minister Mosaddegh, the democratically elected leader of Iran. Close to 300 were killed as a result of the violence that day.
The US CIA would not publicly acknowledge their involvement until 60 years later, after decades of denial. Britain's MI6 was also involved.
That day's events were said to have "left a profound and long-lasting legacy" on the country of Iran. 
I've included some videos that go into more detail about the coup and the political and economical factors which lead to it.
---
Synopsis:
For the characters in the book, that fateful day in August 1953 forever changed the course of their lives.
Before: In the months leading up to the coup Roya, a teenage girl living in Theran is dreaming of a bright future. Her father wants her to be independent and educated in a time and place where this is not the norm for women. The Stationery Shop is her refuge, filled with books and kind shopkeeper who always let her sit and read poetry. 
Then she meets a boy. Bahman, a boy with high hopes as well, a boy who will change the world. Roya falls in love with him.
Unfortunately, forces beyond their control threaten their blossoming relationship.
Analysis:
This book was absolutely beautiful. It's drawn comparisons to both Khaled Hosseini's novels and Nicholas Sparks' The Notebook. While there are certain similarities, The Stationery Shop is something unique and mesmerizing, but just as sure to tug at your heartstrings as those books. Like with A Thousand Splendid Suns I sobbed through the final pages of The Stationery Shop, though the story was not nearly as harrowing.
I loved reading this book for so many reasons. The characters were so enderaring, and I especially loved Roya's relationship with her father.
The discussion on the treatment of mental health and women's health issues in Iranian culture was also insightful and important. It's something that I haven't seen much about, and I was thankful to see Kamali's treatment of these subjects.
---
Takeaway:
The Stationery Shop is a beautiful five-star read. It blurs the lines between the historical fiction, contemporary fiction, and romance genres, making for an unforgettable story that will stay with you.
Content Warning:
miscarriage, death, death of child, mental illness, violent death, abortion,