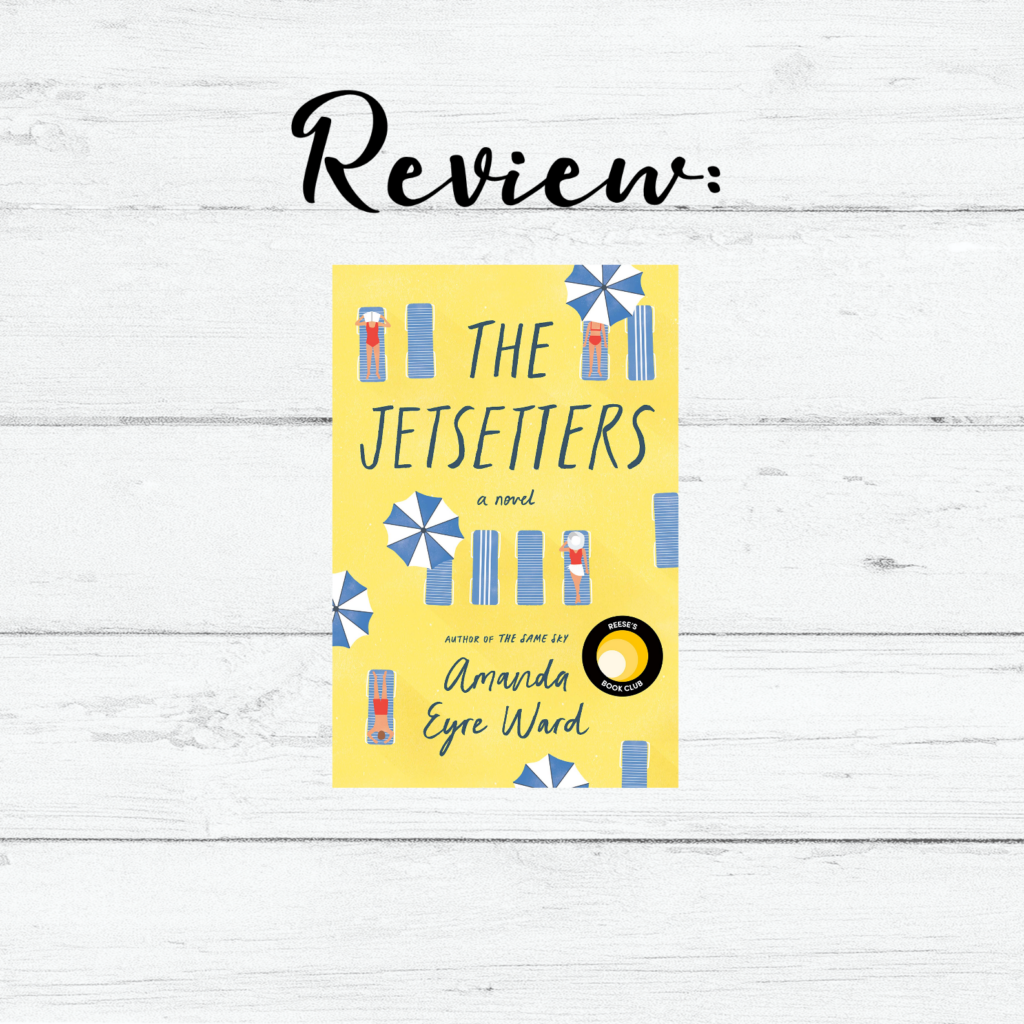 I'm a huge fan of Reese's Book Club and usually love her picks, even when they're from a genre a bit out of my comfort zone.

Unfortunately, The Jetsetters, March's pick fell a bit flat for me. The story was cute enough and the writing was okay, but I didn't especially connect with any of the characters, and that made it hard to love this slow-paced character-driven novel.
Charlotte, a 70-year-old widow wins a Jetsetter contest and is off on a European dream vacation with her three adult children. They're not close and each has secrets they're trying to conceal from the others, but 10 days touring the Mediterranean together is sure to put the fun in this dysfunctional family's vacation.
Is a getaway of a lifetime a chance to get over a lifetime's worth of differences?
Will coming together as a family help each member cope with the struggles they're facing individually?

These are some of the questions Amanda Eyre Ward's novel explores, but the answers just fell a little short for me. Initially, I thought this was an unpopular opinion of the book, but I've since seen a number of people who were similarly disappointed.
Also, the setting of the Mediterranean gave the opportunity to really explore and bring to life all the coastal cities mentioned and could have really made the book. Ward missed the boat there, and I didn't feel the places were brought to life any more than the characters. for a novel that features travel so prominently this was a significant letdown.
The Jettsetters got three stars from me. Truthfully, I think I would have given up if it weren't a RBC book. I found it rather unmemorable. My favorite stories are those that stay with me and leave me thinking about them long after I've finished them, and this is definitely not one that will.
Of course, your mileage may vary, and if you love family dramas may enjoy this one more than I did.