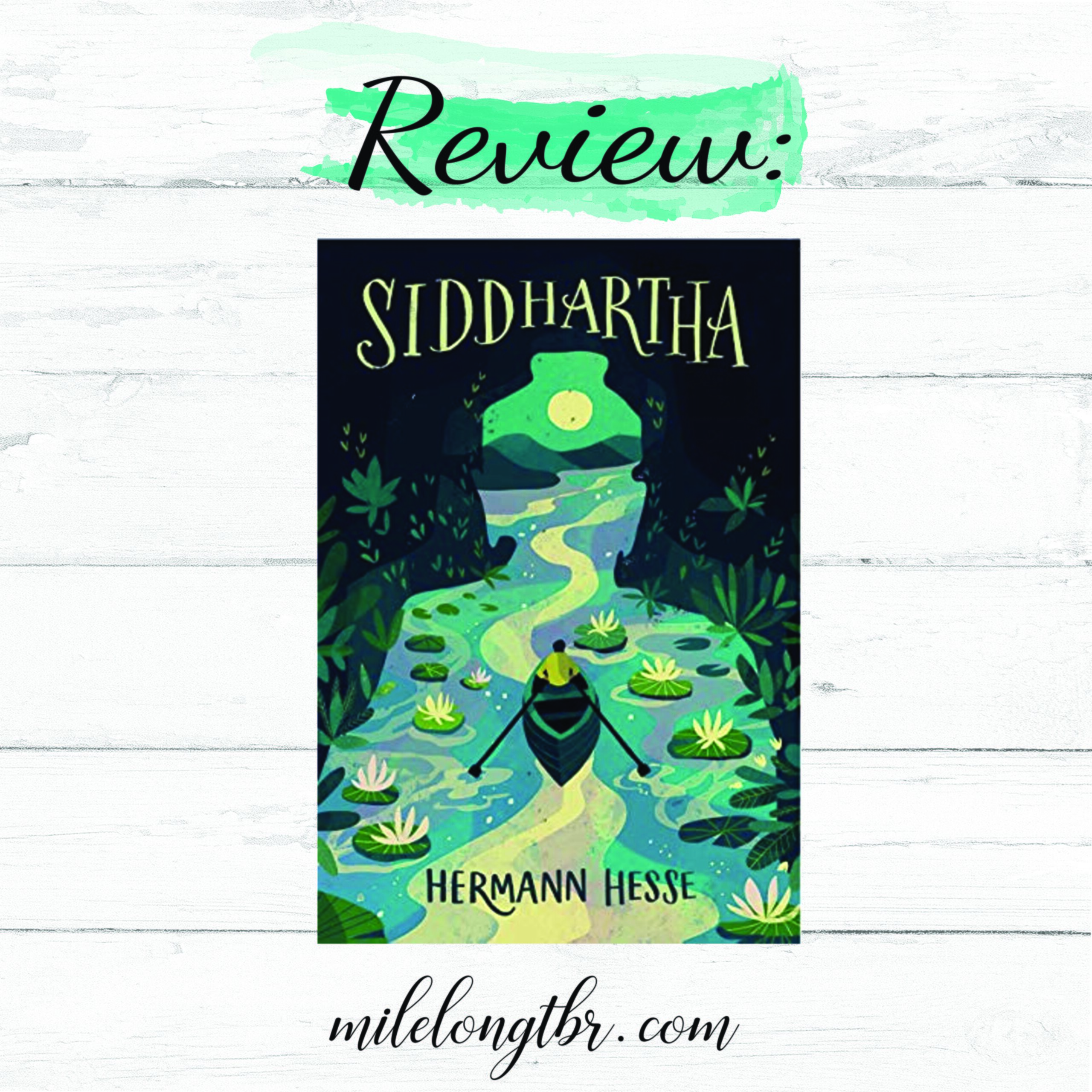 Last month I read Siddhartha as part of my goal to read a work of classic literature every month in 2020. While I knew there were elements of this work that interested me, it surprised me just how much this work spoke to me. It's filled with so many layers, quotes to remember and discuss, and
That's why Siddhartha is a perfect book for my Self Care Sunday series, where I talk about books that speak to the soul, make you grow as a person and different ways to practice being good to yourself.
This is also a book that I have been talking about over on The Same Page Book Club where I feature books that embody these themes as well.
Keep reading this review of Siddhartha to see why it's a good book for those looking to read more classic literature as well as those looking to go deeper within themselves.
Synopsis:
Herman Hesse's Siddhartha is a classic work where the titular character leaves his life of comfort behind in search for deeper meaning in life. For those familiar with the origin of Buddhism the story may sound familiar.
Though the Siddhartha in this story shares a name with Siddhartha Guatama; this is a different character from the historical Buddha. Though living in the same time and place, the two men are seeking a similar goal, but And yet, his story parallels the Buddha's in many ways as he forsakes his life of comfort in search of greater meaning.
Even when he encounters The Buddha in his travels, Siddhartha knows that for him, the truest path to enlightenment is not in following but in finding his own way.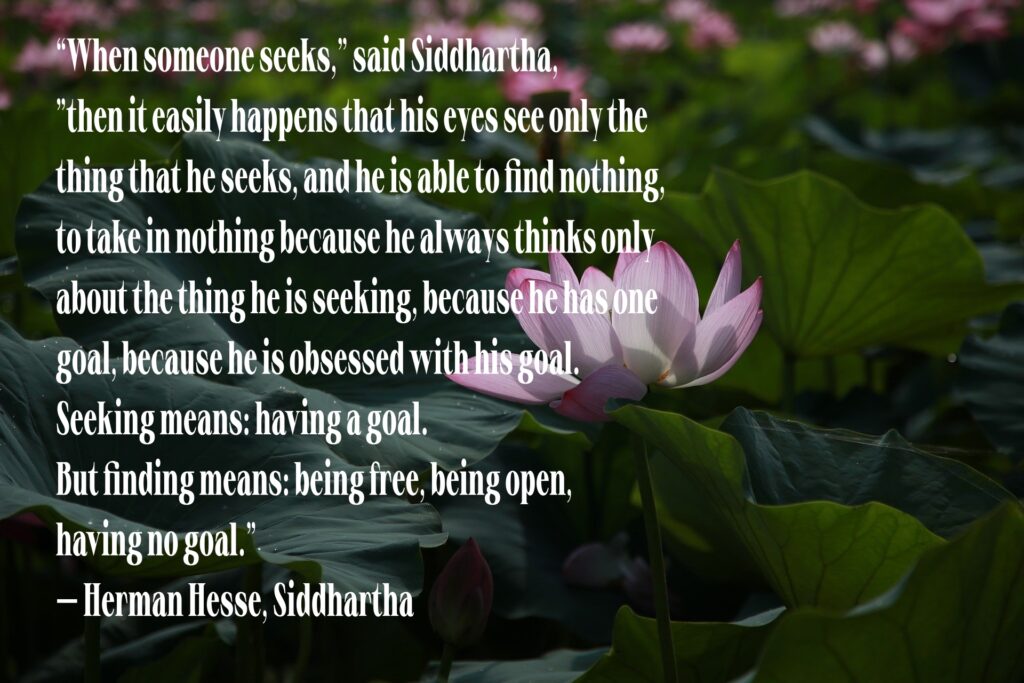 Siddhartha learns from everyone and everything around him. Because he is open to learning and experiencing rather than blindly seeking the goal, even the most unlikely of sources provide profound insight. A ferryman, nature, and a courtesan provide just as much opportunity to learn as his encounter with the Buddha. And yet, he struggles to apply this wisdom.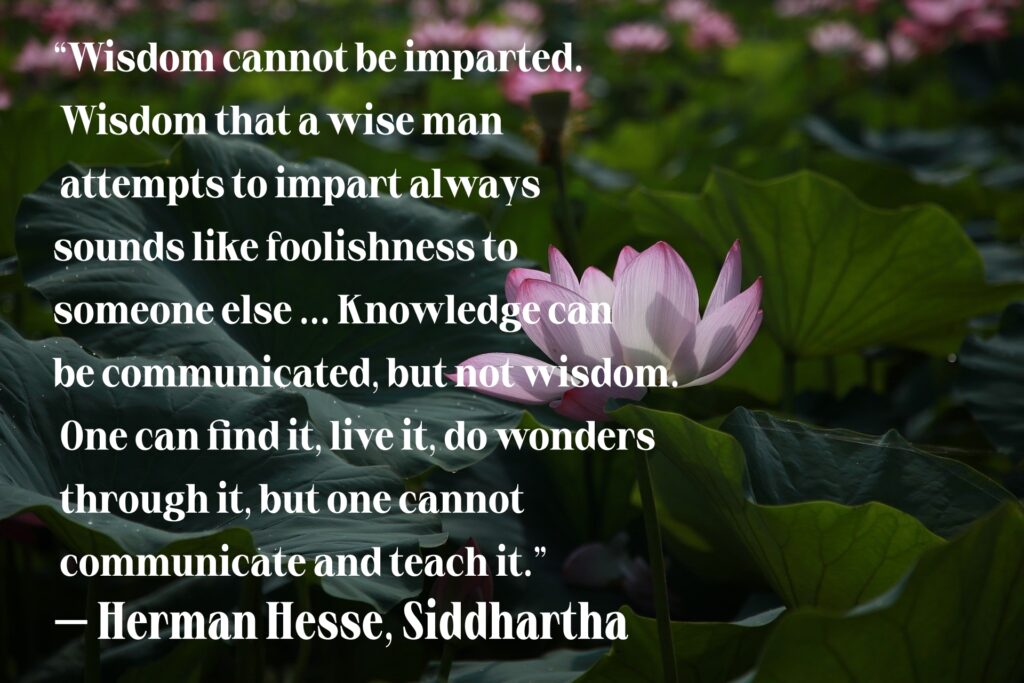 Those of us who have to figure things out for ourselves can certainly relate, and realize that much of the struggles and suffering arise from our own resistance to what is.
This definitely reflects teachings we know of Buddhism, though the story is not overtly religious. It focuses more on themes of attaining enlightenment, and whether that comes from internal or external forces.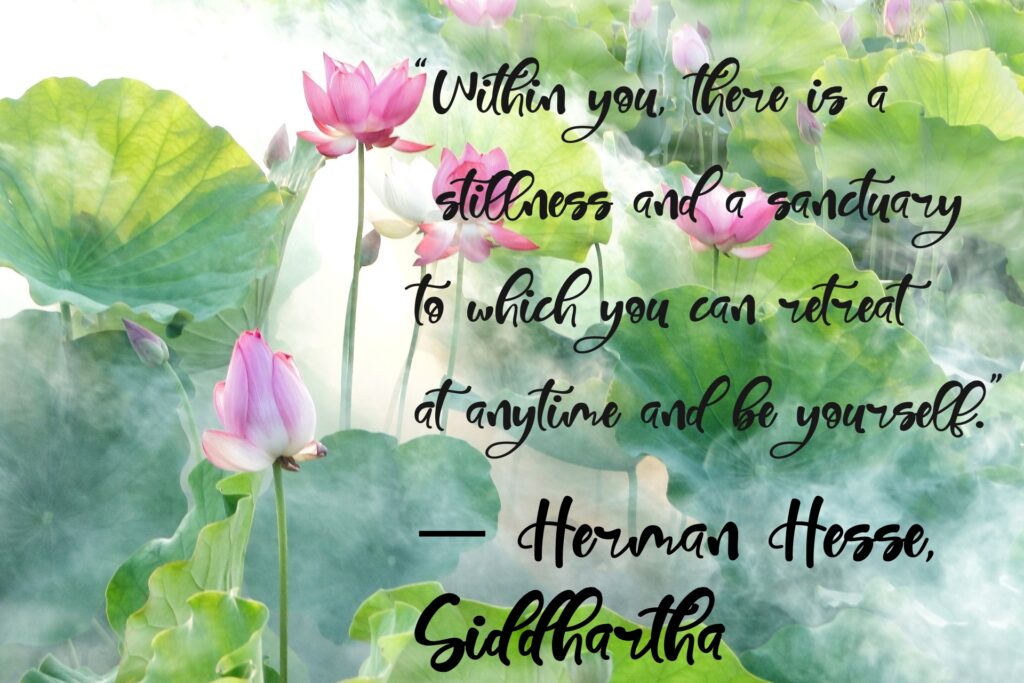 Analysis:
I appreciate what Hesse did with the story and how Siddhartha's path to enlightenment was similar to that of the Buddha's, yet was not realized through following the Buddha.
To me the book is not religious, but rather focuses on the human condition, philosophy, and even psychology. Whether or not you practice Buddhism or have an interest in eastern philosophy I feel there is something to be gained from reading Siddhartha.
The history behind this book fascinated me almost as much as the story within the pages. I loved reading the backstory about how Hesse, son of Christian missionaries, came to write this ode to eastern spirituality, as well as his personal struggles and how he sought help from Carl Jung, a pioneer of psychoanalysis.
These personal challenges were hurdles to the completion of Siddhartha. Later portions of the work were perceptibly rushed and lacked the lyricism and slow pacing that it began with, and I could feel Hesse's difficulty writing a resolution he'd yet to experience in his own life.
Hesse's writing is the only thing keeping this from being a five-star read for me. I did not especially care for his style, though that could down to personal preference and the type of work this is. It's worth noting that the book was originally written in German, and I was reading an English translation from Joachim Neugroschel.
Also, Siddhartha is technically a lyrical poem of sorts rather than a novel; stylistically it is unique and may be a stark change of pace for certain readers.
Takeaway:
Still, Siddhartha is an enjoyable and worthwhile book, both for the story and opportunities for introspection that arise. I highly recommend it for those interested in examining their thoughts and actions more deeply, and those interested in Buddhism or the origins of ancient wisdom.
I gave it a four-star rating, though a different translation could easily bump it up to five.