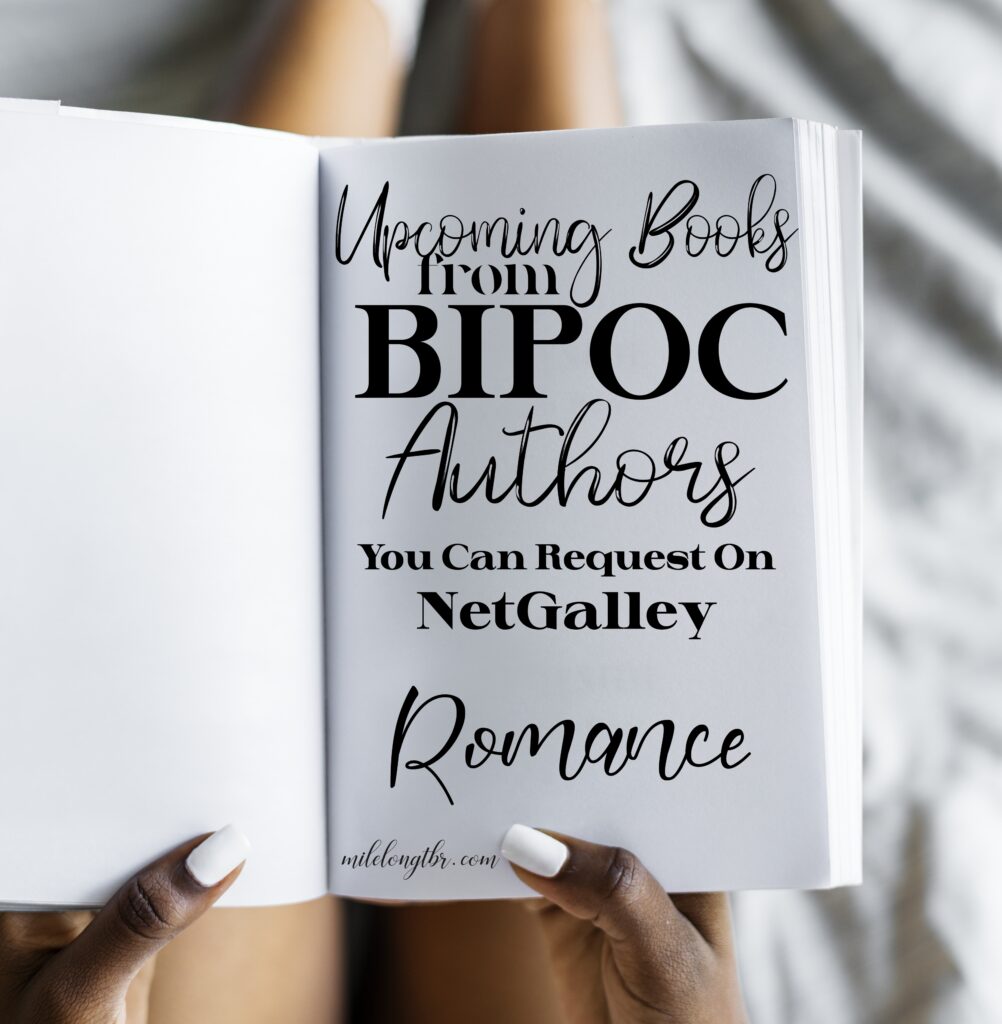 I've seen many great, diverse reading lists pop up around the internet but wanted to extend this to highlight upcoming releases of fiction by BIPOC authors. These 6 romance titles that are scheduled for publication in the coming months are perfect to add to your TBR.
With so many of us committing to diversify our reading in light of current events, it's important to remember to keep reading books from BIOPC authors even when it's not "trendy."
Keeping up with upcoming book releases can be a great way to do that. Whether you're looking for books to keep your teens busy this summer or want to get lost in a good read yourself, this is the perfect list.
This list features 6 romance novels from BIPOC authors in general fiction and romance. They're all are set to be published in the next few months and are currently available to read now or request on NetGalley.
If you have already bought and read other recommended titles by BIPOC authors, are on a tight budget, or simply want to help amplify BIPOC writers by supporting their emerging titles, this can be a fantastic way to get more relevant titles to read.
I have listed the publisher and scheduled U.S. publication date with each title, but please bear in mind that these may vary based on your country and that COVID-19 has impacted a number of publication dates, so these are subject to change.
Unlike most of my recommendations, the books on this list are not all ones which I have read personally, but am suggesting for those trying to find new and diverse romance stories by BIPOC.
They all sound like great choices, and if you aren't approved through NetGalley I'd consider preordering a physical copy from a Black-owned bookstore.
---
Romance Novels by BIPOC :
The Wrong Mr. Darcy by Evelyn Lozada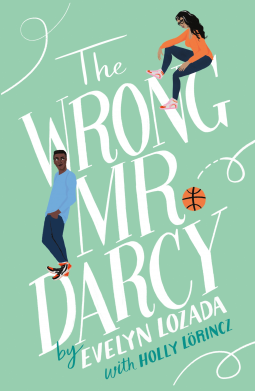 This book is set to release on 25 August 2020 by St. Martin's Press
NetGalley Description:
In Evelyn Lozada and Holly Lorincz's lightly inspired Pride and Prejudice romantic comedy, two unlikely people discover the error of judging by first impressions and the beauty of family, friendship and love. This book will entice you through the last page.
Hara Isari has big ambitions and they won't be sidetracked by her mother's insisting that she settle down soon. She dreams of leaving her small-town newspaper behind, as well as her felon father, and building a career as a sports writer, so when she is chosen to exclusively interview a basketball superstar, she jumps at the chance. It's time to show the bigwigs what she's truly made of.
At the same time, she meets a rookie on the rise, Derek Darcy. Darcy is incredibly handsome, obnoxiously proud, and has a major chip on his shoulder. Hara can't think of a man more arrogant and infuriating. However, fate keeps bringing them together—from locker rooms to elegant parties, to the storm of the century—and what begins as a clash might just be more complicated than Hara anticipated. When she begins to see Darcy in a new light, Hara is not quite sure if she should drop the ball or play the love game.
---
Ties That Tether by Jane Igharo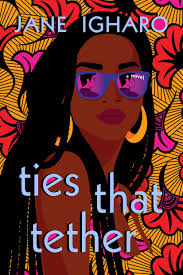 This book is set to be published on 29 September 2020 by Berkley Publishing group.
NetGalley Description:
When a Nigerian woman falls for a man she knows will break her mother's heart, she must choose between love and her family.
At twelve years old, Azere promised her dying father she would marry a Nigerian man and preserve her culture, even after immigrating to Canada. Her mother has been vigilant about helping—well forcing—her to stay within the Nigerian dating pool ever since. But when another match-made-by-mom goes wrong, Azere ends up at a bar, enjoying the company and later sharing the bed of Rafael Castellano, a man who is tall, handsome, and…white.
When their one-night stand unexpectedly evolves into something serious, Azere is caught between her feelings for Rafael and the compulsive need to please her mother. Soon, Azere can't help wondering if loving Rafael makes her any less of a Nigerian. Can she be with him without compromising her identity? The answer will either cause Azere to be audacious and fight for her happiness or continue as the compliant daughter.
---
How to Fail at Flirting by Denise Williams
This book is scheduled to be published by Berkley Publishing Group on 01 December 2020.
NetGalley Description: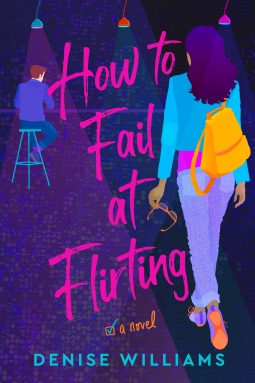 NetGalley Description:
One daring to-do list and a crash course in flirtation turn a Type A overachiever's world upside down.
When her flailing department lands on the university's chopping block, Professor Naya Turner's friends convince her to shed her frumpy cardigan for an evening on the town. For one night her focus will stray from her demanding job and she'll tackle a new kind of to-do list. When she meets a charming stranger in town on business, he presents the perfect opportunity to check off the items on her list. Let the guy buy her a drink. Check. Try something new. Check. A no-strings-attached hookup. Check…almost.
Jake makes her laugh and challenges Naya to rebuild her confidence, which was left toppled by her abusive ex-boyfriend. Soon she's flirting with the chance at a more serious romantic relationship—except nothing can be that easy. The complicated strings around her dating Jake might destroy her career.
Naya has two options. She can protect her professional reputation and return to her old life or she can flirt with the unknown and stay with the person who makes her feel like she's finally living again.
---
You Had Me At Hola by Alexis Daria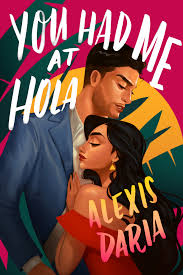 This book is scheduled to be published on 04 August 2020 by Harper Collins Publishers.
NetGalley Description:
"Soapy, smart and so sexy… with vibrant characters and electric chemistry comparable to the telenovelas that inspired it, you'll be thrilled You Had Me At Hola doesn't come with commercials!"–Sarah MacLean, New York Times bestselling author
RITA® Award Winning author Alexis Daria brings readers an unforgettable, hilarious rom-com set in the drama-filled world of telenovelas—perfect for fans of Jane the Virgin and The Kiss Quotient.
Leading Ladies do not end up on tabloid covers.
After a messy public breakup, soap opera darling Jasmine Lin Rodriguez finds her face splashed across the tabloids. When she returns to her hometown of New York City to film the starring role in a bilingual romantic comedy for the number one streaming service in the country, Jasmine figures her new "Leading Lady Plan" should be easy enough to follow—until a casting shake-up pairs her with telenovela hunk Ashton Suárez.
Leading Ladies don't need a man to be happy.
After his last telenovela character was killed off, Ashton is worried his career is dead as well. Joining this new cast as a last-minute addition will give him the chance to show off his acting chops to American audiences and ping the radar of Hollywood casting agents. To make it work, he'll need to generate smoking-hot on-screen chemistry with Jasmine. Easier said than done, especially when a disastrous first impression smothers the embers of whatever sexual heat they might have had.
Leading Ladies do not rebound with their new costars.
With their careers on the line, Jasmine and Ashton agree to rehearse in private. But rehearsal leads to kissing, and kissing leads to a behind-the-scenes romance worthy of a soap opera. While their on-screen performance improves, the media spotlight on Jasmine soon threatens to destroy her new image and expose Ashton's most closely guarded secret.
---
Destination Wedding by Diksha Basu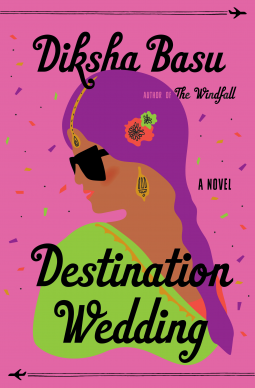 This book is scheduled to be published on  30 June 2020 by Ballantine Books.
NetGalley Description:
From the internationally bestselling author of The Windfall. . . . What could go wrong at a lavish Indian wedding with your best friend and your entire family?
"A witty and romantic novel perfect for all readers."—Terry McMillan, author of It's Not All Downhill From Here
When Tina Das finds herself at a crossroads both professionally and personally, she wonders if a weeklong trip to Delhi for her cousin's lavish wedding might be just the right kind of escape. Maybe a little time away from New York will help get her mind straight about her stalled career, her recent breakup, and her nagging suspicion that she'll never feel as at home in America as she does in India. Tina hopes this destination wedding, taking place at Delhi's poshest country club, Colebrookes, will be the perfect way to reflect and unwind.
But with the entire Das family in attendance, a relaxing vacation is decidedly not in the cards. Her amicably divorced parents are each using the occasion to explore new love interests—for her mother, a white American boyfriend, for her father, an Indian widow arranged by an online matchmaker—and Tina's squarely in the middle. A former fling is unexpectedly on the guest list, a work opportunity is blurring the lines of propriety on several fronts, and her best friend Marianne's terrible penchant for international playboys is poised to cause all sorts of chaos back home. The accommodations are swanky, the alcohol is top-shelf, but this family wedding may be more drama than Tina can bear and could finally force her to make the choices she's spent much of her life avoiding.
Infused with warmth and charm, Destination Wedding grapples with the nuances of family, careers, belonging, and how we find the people who make a place feel like home.
---
The Single Mom's Second Chance by Kathy Douglass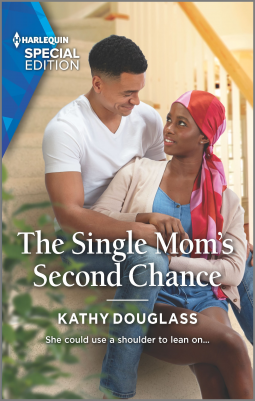 This book's scheduled publication date is 21 Jul 2020 by Harlequin Special Edition.
NetGalley Description:

In Harlequin Special Edition stories, relate to finding comfort and strength in the support of loved ones and enjoy the journey no matter what life throws your way. Believe in love. Overcome obstacles. Find happiness.
She could use a shoulder to lean on…

"We'll get through this. I promise."Facing the fight of her life after a cancer diagnosis, widow Roz Martin is forced to ask her estranged brother-in-law to help care for her children. Being there for his nieces and nephew is a no-brainer for gym owner Paul Stephens. But being there for the woman who'd betrayed him by marrying his half brother is hard. Especially when he discovers the feelings he once had for Roz never died…
---
The books on this list are a great starting point for upcoming romance by BIPOC authors.
Please keep publication dates in mind as reading and posting timely and constructive reviews to retail sites is a great way to amplify BIPOC voices.
And, of course, also consider requesting your local library buy these books, purchasing a copy for family or friends (preferably from a Black-owned bookstore), posting honest favorable reviews to retailer sites, and searching for backlist titles by one of these authors.
Start reading these romance books by BIPOC authors and stay tuned for more upcoming own voice titles in nonfiction.