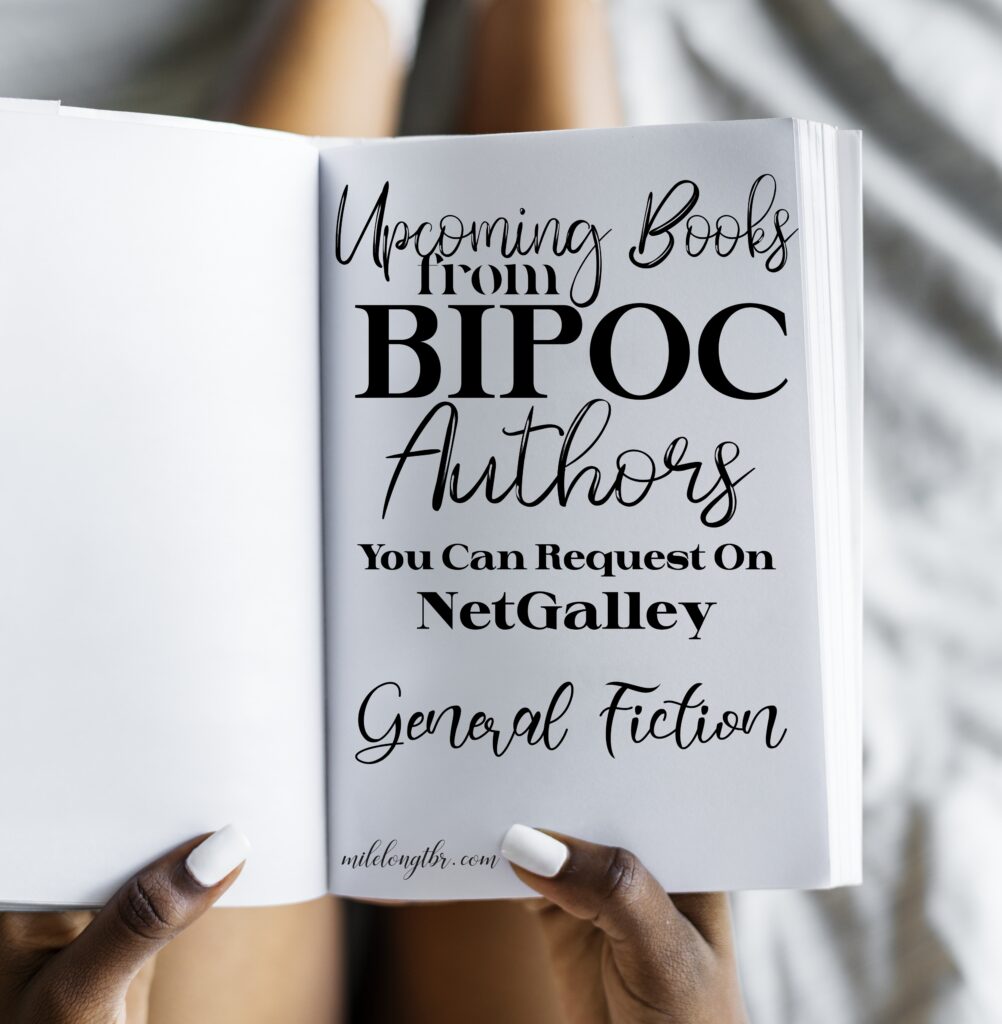 Recently I've seen many great diverse reading lists pop up around the internet but wanted to extend this to highlight upcoming releases of fiction by BIPOC authors.
With so many of us committing to diversifying our reading in light of current events, it's important to remember to keep reading books from BIOPC authors even when it's not "trendy."
Keeping up with upcoming book releases can be a great way to do that Whether you're looking for books to keep your teens busy this summer or want to get lost in a good read yourself, this is the perfect list.
This list features 9 books from BIPOC authors in general fiction. They're all are set to be published in the next few months and are currently available to read now or request on NetGalley.
If you have already bought and read other recommended titles by BIPOC authors, are on a tight budget, or simply want to help amplify BIPOC writers by supporting their emerging titles, this can be a fantastic way to get more relevant titles to read.
I have listed the publisher and scheduled U.S. publication date with each title, but please bear in mind that these may vary based on your country and that COVID-19 has impacted a number of publication dates, so these are subject to change.
Unlike most of my recommendations, the books on this list are not all ones which I have read personally, but am suggesting for those trying to find new and diverse fiction by BIPOC.
They all sound like great choices, and if you aren't approved through NetGalley I'd consider preordering a physical copy from a Black-owned bookstore.
---
Fiction by BIPOC Authors
A Girl is A Body of Water by Jennifer Nansubuga Makumbi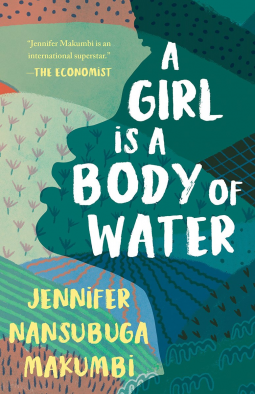 This book is set to be published on 01 September 2020 by Tin House.
NetGalley Description:
"International-award-winning author Jennifer Nansubuga Makumbi's novel is a sweeping and powerful portrait of a young girl and her family: who they are, what history has taken from them, and—most importantly—how they find their way back to each other.
In her twelfth year, Kirabo, a young Ugandan girl, confronts a piercing question that has haunted her childhood: who is my mother? Kirabo has been raised by women in the small village of Nattetta—her grandmother, her best friend, and her many aunts, but the absence of her mother follows her like a shadow. Complicating these feelings of abandonment, as Kirabo comes of age she feels the emergence of a mysterious second self, a headstrong and confusing force inside her at odds with her sweet and obedient nature.
Seeking answers, Kirabo begins spending afternoons with Nsuuta, a local witch, trading stories and learning not only about this force inside her, but about the woman who birthed her, who she learns is alive but not ready to meet. Nsuuta also explains that Kirabo has a streak of the "first woman"—an independent, original state that has been all but lost to women.
Kirabo's journey to reconcile her rebellious origins, alongside her desire to reconnect with her mother and to honor her family's expectations, is rich in the folklore of Uganda and an arresting exploration of what it means to be a modern girl in a world that seems determined to silence women. Makumbi's unforgettable novel is a sweeping testament to the true and lasting connections between history, tradition, family, friends, and the promise of a different future.
About the Author:
Jennifer Nansubuga Makumbi is a recipient of the Windham-Campbell Prize and her first novel, Kintu, won the Kwani Manuscript Project Prize in 2013 and was longlisted for the Etisalat Prize in 2014. Her story "Let's Tell This Story Properly" was the global winner of the 2014 Commonwealth Short Story Prize. Jennifer lives in Manchester, UK with her husband and son."
---
His Only Wife by Peace Adzo Medie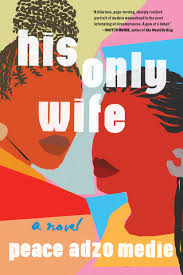 This book is set to be published on 01 September 2020 by Algonquin Books.
NetGalley Description :
"Elikem married me in absentia; he did not come to our wedding."
Afi Tekple is a young seamstress whose life is narrowing rapidly. She lives in a small town in Ghana with her widowed mother, spending much of her time in her uncle Pious's house with his many wives and children. Then one day she is offered a life-changing opportunity—a proposal of marriage from the wealthy family of Elikem Ganyo, a man she doesn't truly know. She acquiesces, but soon realizes that Elikem is not quite the catch he seemed. He sends a stand-in to his own wedding, and only weeks after Afi is married and installed in a plush apartment in the capital city of Accra does she meet her new husband. It turns out that he is in love with another woman, whom his family disapproves of; Afi is supposed to win him back on their behalf. But it is Accra that eventually wins Afi's heart and gives her a life of independence that she never could have imagined for herself.
A brilliant scholar and a fierce advocate for women's rights, author Peace Adzo Medie infuses her debut novel with intelligence and humor. For readers of Chimamanda Ngozi Adichie and Candice Carty-Williams, His Only Wife is the story of an indomitable and relatable heroine that illuminates what it means to be a woman in a rapidly changing world.
---
Saving Ruby King by Catherine Adel West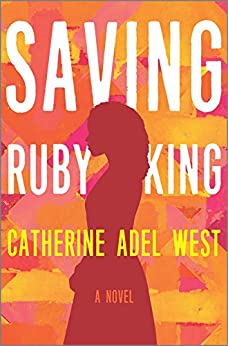 This book is published by Park Row (Harlequin) and is scheduled for release 16 June 2020.
NetGalley Description:
Named a Most Anticipated Book of 2020 by The Every Girl, PureWow, Book Riot, Library Journal and more.
"Forever and to the end. That's what they say instead of I love you."
When Ruby King's mother is found murdered in their home in Chicago's South Side, the police dismiss it as another act of violence in a black neighborhood. But for Ruby, it's a devastating loss that leaves her on her own with her violent father. While she receives many condolences, her best friend, Layla, is the only one who understands how this puts Ruby in jeopardy.
Their closeness is tested when Layla's father, the pastor of their church, demands that Layla stay away. But what is the price for turning a blind eye? In a relentless quest to save Ruby, Layla uncovers the murky loyalties and dangerous secrets that have bound their families together for generations. Only by facing this legacy of trauma head-on will Ruby be able to break free.
An unforgettable debut novel, Saving Ruby King is a powerful testament that history doesn't determine the present and the bonds of friendship can forever shape the future.
---
Memorial by Bryan Washington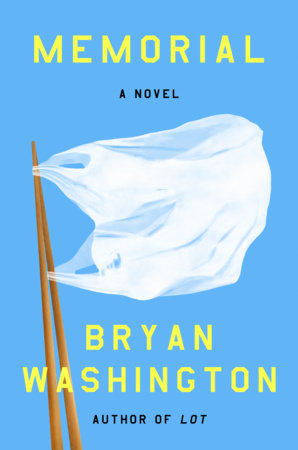 This book is set to be published on 06 October 2020 by Riverhead Books.
NetGalley Description:
"This book, in what feels like a new vision for the 21st century novel, made me happy." —Ocean Vuong, author of On Earth We're Briefly Gorgeous
"This book made me think about the nature of love, and family, and anger, and grief, and love again." —Jasmine Guillory, author of The Wedding Date and The Proposal
What happens when a love story collides with the limits of love–and everyone has an opinion?
Benson and Mike are two young guys who live together in Houston. Mike is a Japanese American chef at a Mexican restaurant and Benson's a black day care teacher, and they've been together for a few years — good years — but now they're not sure why they're still a couple. There's the sex, sure, and the meals Mike cooks for Benson, and, well, they love each other.
But when Mike finds out his estranged father is dying in Osaka just as his acerbic Japanese mother, Mitsuko, arrives in Texas for a visit, Mike picks up and flies across the world to say goodbye. In Japan he undergoes an extraordinary transformation, discovering the truth about his family and his past. Back home, Mitsuko and Benson are stuck living together as unconventional roommates, an absurd domestic situation that ends up meaning more to each of them than they ever could have predicted. Without Mike's immediate pull, Benson begins to push outwards, realizing he might just know what he wants out of life and have the goods to get it.
Both men will change in ways that will either make them stronger together, or fracture everything they've ever known. And just maybe they'll all be okay in the end. Memorial is a funny and profound story about family in all its strange forms, joyful and hard-won vulnerability, becoming who you're supposed to be, and the limits of love.
---
Buck Black by Mateo Askaipour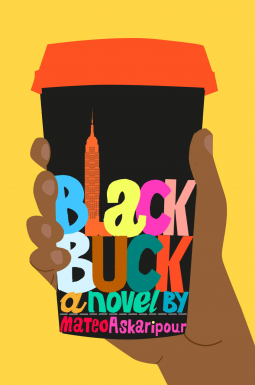 This book will be published on 19 January 2020 by Houghton Mifflin Harcourt.
NetGalley Description:
For fans of Sorry to Bother You and The Wolf of Wall Street—a crackling, satirical debut novel about a young man given a shot at stardom as the lone black salesman at a mysterious, cult-like, and wildly successful startup where nothing is as it seems.
There's nothing like a black salesman on a mission.
An unambitious twenty-two-year-old, Darren lives in a Bed-Stuy brownstone with his mother, who wants nothing more than to see him live up to his potential as the valedictorian of Bronx Science. But Darren is content working at Starbucks in the lobby of a Midtown office building, hanging out with his girlfriend, Soraya, and eating his mother's home-cooked meals. All that changes when a chance encounter with Rhett Daniels, the silver-tongued CEO of Sumwun, NYC's hottest tech startup, results in an exclusive invitation for Darren to join an elite sales team on the thirty-sixth floor.
After enduring a "hell week" of training, Darren, the only black person in the company, reimagines himself as "Buck," a ruthless salesman unrecognizable to his friends and family. But when things turn tragic at home and Buck feels he's hit rock bottom, he begins to hatch a plan to help young people of color infiltrate America's sales force, setting off a chain of events that forever changes the game.
Black Buck is a hilarious, razor-sharp skewering of America's workforce; it is a propulsive, crackling debut that explores ambition and race, and makes way for a necessary new vision of the American dream.
---
Luster by Raven Leilani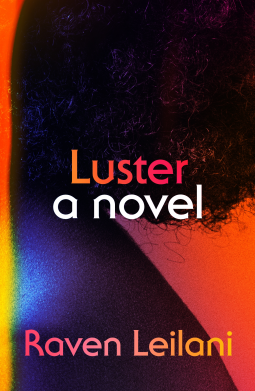 This book is scheduled to be published by Farrar, Straus, and Giroux on 04 August 2020.
NetGalley Description:
"Exacting, hilarious, and deadly . . . A writer of exhilarating freedom and daring." —Zadie Smith, Harper's Bazaar
"Impossible to put down." —Ling Ma, author of Severance
No one wants what no one wants.
And how do we even know what we want? How do we know we're ready to take it?
Edie is stumbling her way through her twenties—sharing a subpar apartment in Bushwick, clocking in and out of her admin job, making a series of inappropriate sexual choices. She is also haltingly, fitfully giving heat and air to the art that simmers inside her. And then she meets Eric, a digital archivist with a family in New Jersey, including an autopsist wife who has agreed to an open marriage—with rules.
As if navigating the constantly shifting landscapes of contemporary sexual manners and racial politics weren't hard enough, Edie finds herself unemployed and invited into Eric's home—though not by Eric. She becomes a hesitant ally to his wife and a de facto role model to his adopted daughter. Edie may be the only black woman young Akila knows.
Irresistibly unruly and strikingly beautiful, razor-sharp and slyly comic, sexually charged and utterly absorbing, Raven Leilani's Luster is a portrait of a young woman trying to make sense of her life—her hunger, her anger—in a tumultuous era. It is also a haunting, aching description of how hard it is to believe in your own talent, and the unexpected influences that bring us into ourselves along the way.
---
The Last Story of Mina Lee by Nancy Jooyoun Kim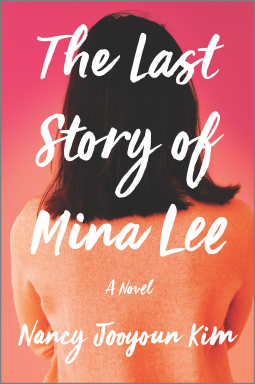 This book is scheduled to be published on
NetGalley Description:
Margot Lee's mother, Mina, isn't returning her calls. It's a mystery to twenty-six-year-old Margot, until she visits her childhood apartment in Koreatown, LA, and finds that her mother has suspiciously died. The discovery sends Margot digging through the past, unraveling the tenuous strings that held together her single mother's life as a Korean War orphan and an undocumented immigrant, only to realize how little she truly knew about her mother.
Interwoven with Margot's present-day search is Mina's story of her first year in Los Angeles as she navigates the promises and perils of the American myth of reinvention. While she's barely earning a living by stocking shelves at a Korean grocery store, the last thing Mina ever expects is to fall in love. But that love story sets in motion a string of events that have consequences for years to come, leading up to the truth of what happened the night of her death.
Told through the intimate lens of a mother and daughter who have struggled all their lives to understand each other, The Last Story of Mina Lee is both a gripping page-turner and a profound family saga that explores identity, secrets and what it truly means to belong.
---
The White Coat Diaries by Madi Sinha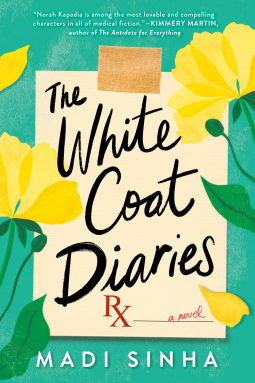 This book is scheduled to be published on
NetGalley Description:
Grey's Anatomy meets Scrubs in this brilliant debut novel about a young doctor's struggle to survive residency, love, and life.

Having spent the last twenty-something years with her nose in a textbook, brilliant and driven Norah Kapadia has just landed the medical residency of her dreams. But after a disastrous first day, she's ready to quit. Disgruntled patients, sleep deprivation, and her duty to be the "perfect Indian daughter" have her questioning her future as a doctor.
Enter chief resident Ethan Cantor. He's everything Norah aspires to be: respected by the attending physicians, calm during emergencies, and charismatic with his patients. And as he morphs from Norah's mentor to something more, it seems her luck is finally changing.
But when a fatal medical mistake is made, pulling Norah into a cover-up, she must decide how far she's willing to go to protect the secret. What if "doing no harm" means putting herself at risk?
---
Aria by Nazanine Hozar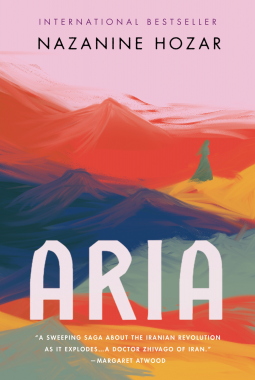 This book is scheduled to be published on
NetGalley Description:
An extraordinary, cinematic saga of rags-to-riches-to-revolution–called a "Doctor Zhivago of Iran" by Margaret Atwood–that follows an orphan girl coming of age at a time of dramatic upheaval.
It is the 1950s in a restless Iran, a country rich in oil but deeply divided by class and religion. The government is unpopular and corrupt and under foreign sway. One night, an illiterate army driver hears the pitiful cry of a baby abandoned in an alley and menaced by ravenous wild dogs. He snatches the child up and takes her home, naming her Aria–the first step on an unlikely path from deprivation to privilege. Over the next two decades, the orphan girl acquires three mother figures whose secrets she willonly learn much later: reckless and self-absorbed Zahra, who abuses her; wealthy and compassionate Fereshteh, who adopts her; and mysterious Mehri, whose connection to Aria is both a blessing and a burden. A university education opens a new world to Aria, and she is soon caught up in the excitement and danger of the popular uprising against the Shah that sweeps through the streets of Tehran. The novel's heart-pounding, explosive finale sees the Ayatollah Khomeini's brutal regime seize power–even as Aria falls in love and becomes a mother herself.
Nazanine Hozar's stunning debut gives us an unusually intimate view of a momentous time, through the eyes of a young woman coming to terms with the mysteries of her own past and future.
---
The books on this list are a great starting point for upcoming general fiction by BIPOC authors.
Please keep publication dates in mind as reading and posting timely and constructive reviews to retail sites is a great way to amplify BIPOC voices.
And, of course, also consider requesting your local library buy these books, purchasing a copy for family or friends (preferably from a Black-owned bookstore), posting honest favorable reviews to retailer sites, and searching for backlist titles by one of these authors.
Start reading this fiction by BIPOC authors and stay tuned for more upcoming own voice titles in nonfiction.