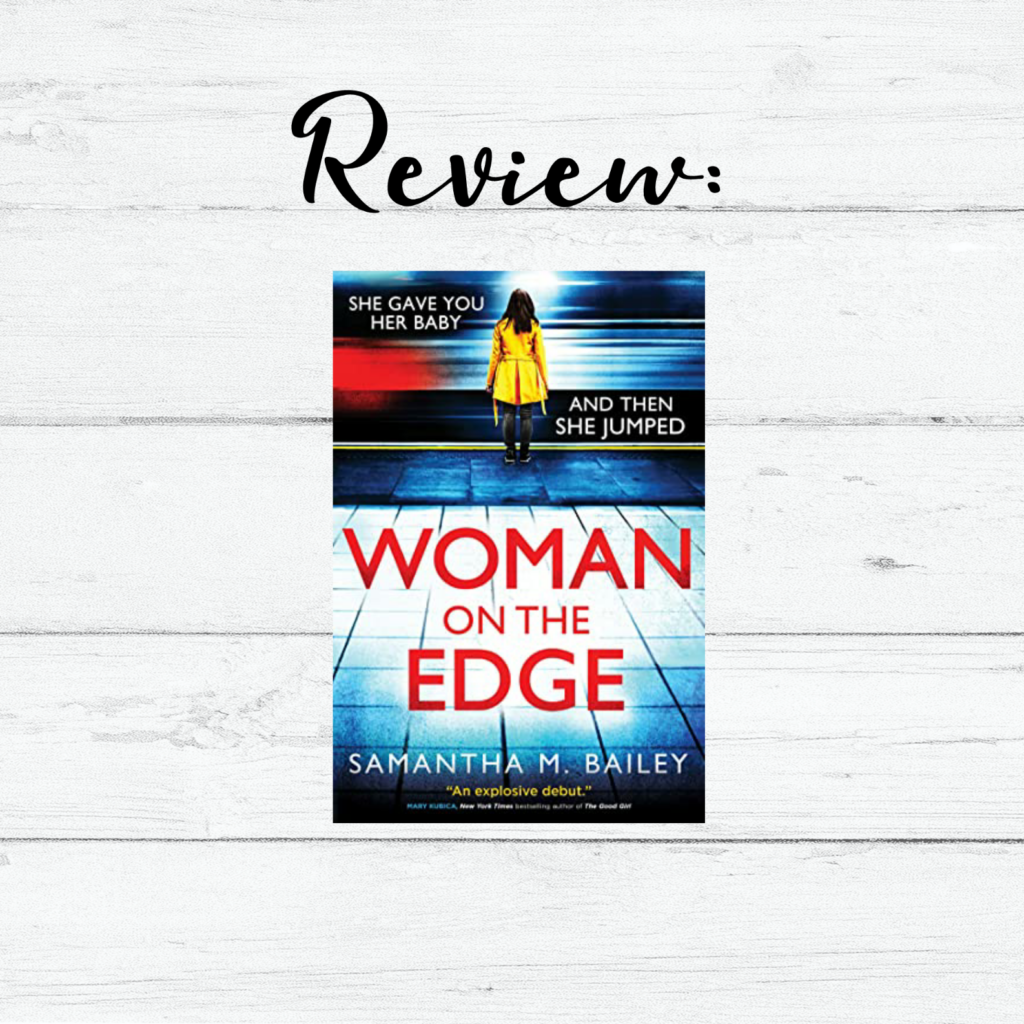 Thrillers are one of my top genres, so I can't think of a better way to open this blog than a review of a great one that came out earlier this month!
Woman on the Edge opens with a distraught woman on the subway who thrusts her baby into Morgan Kincaid's arms and jumps in front of a train. It becomes apparent that Morgan, despite her own past, was chosen deliberately by this desperate stranger, and that she had her own past to hide which may have pushed her over the edge.

The woman who jumped is Nicole Markham, CEO of a successful lifestyle brand she founded and built from nothing. She had it all until everything turned upside down after the birth of her daughter. Now she's filled with anxiety and can't leave the house or baby for a minute, let alone think about returning to work. Her husband is growing discontent with the changes in her personality.
And skeletons in her closet she thought were long in the past are coming back to haunt her.
I absolutely could not put this book down, with all the turns the story took I was at the edge of my seat, and there were enough twists to have me suspecting every one of the people in Nicole's life by the end of the novel.
I appreciated the complexity of the characters and feel Bailey handled the postpartum mental health issues well, which is important as it is something that warrants discussion.
Five stars to this fantastically fast-paced debut thriller from Samantha Bailey.
Many thanks to NetGalley and Simon & Schuster for the advance copy!