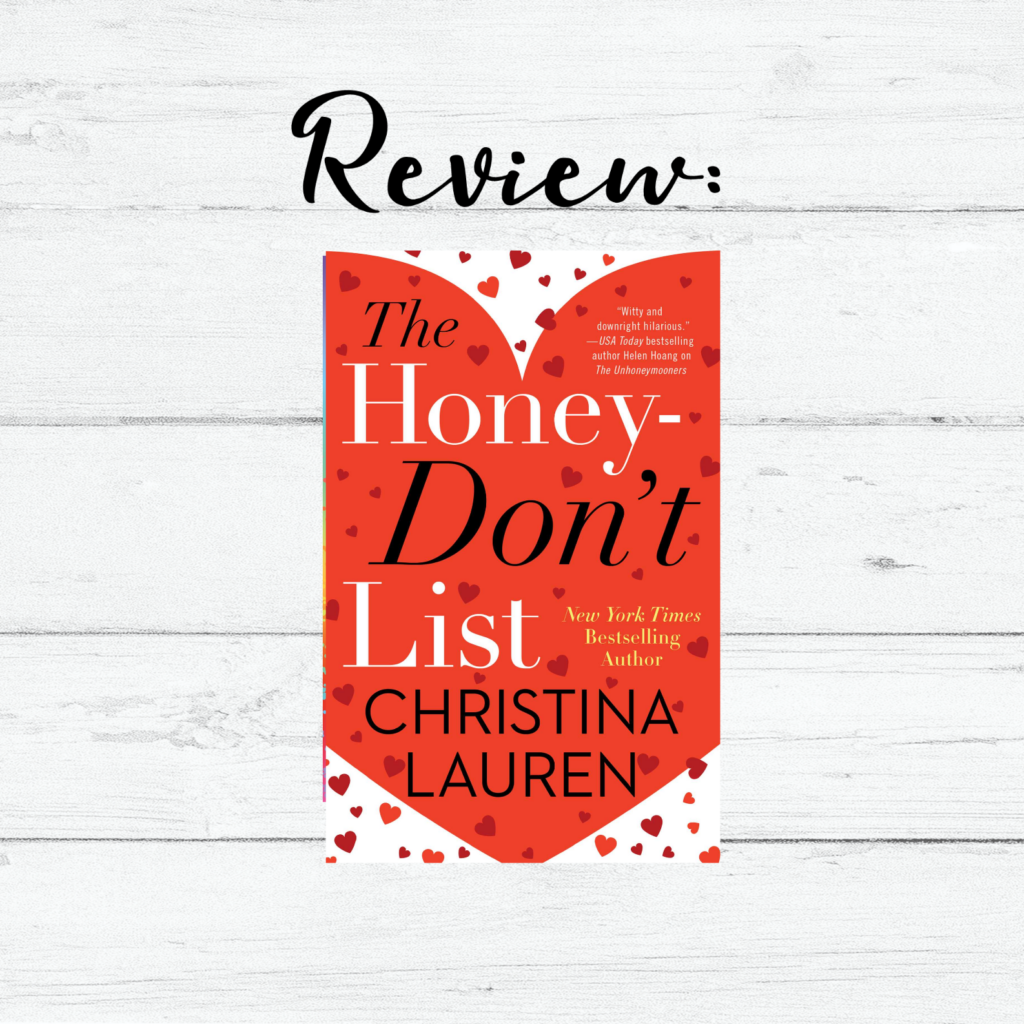 I'm a relatively new romance reader. A few years I gave the genre a try, and I'm glad I did because they often read like you're watching your favorite rom-com movie. They also serve as a great way to have a fresh and fun read if you're in a rut or need a palate-cleansing book.
The queens of the genre, Christina Lauren do it again with the Honey-Don't List that follows a celebrity couple as their marriage implodes, and their assistants who just might come together despite their differences and initial impressions of each other.
The power couple in question, Melissa and Rusty Tripp gave off serious Chip and Joanna Gaines vibes, though to the extreme and gone wrong under the effects of fame, travel, and the tension in their lives.
The book was cute and funny, and while the romance between Carey and James seemed to take a back seat to the drama that was happening on the book tour with their bosses, I thought it was an enjoyable read and definitely recommend fans of the author to check out the latest book for a fast and playful romance.
I gave the book four stars, though if you're a hardcore romance and CLo fan then you might love it even more!
Many thanks to NetGalley and Gallery Books for the advance copy.