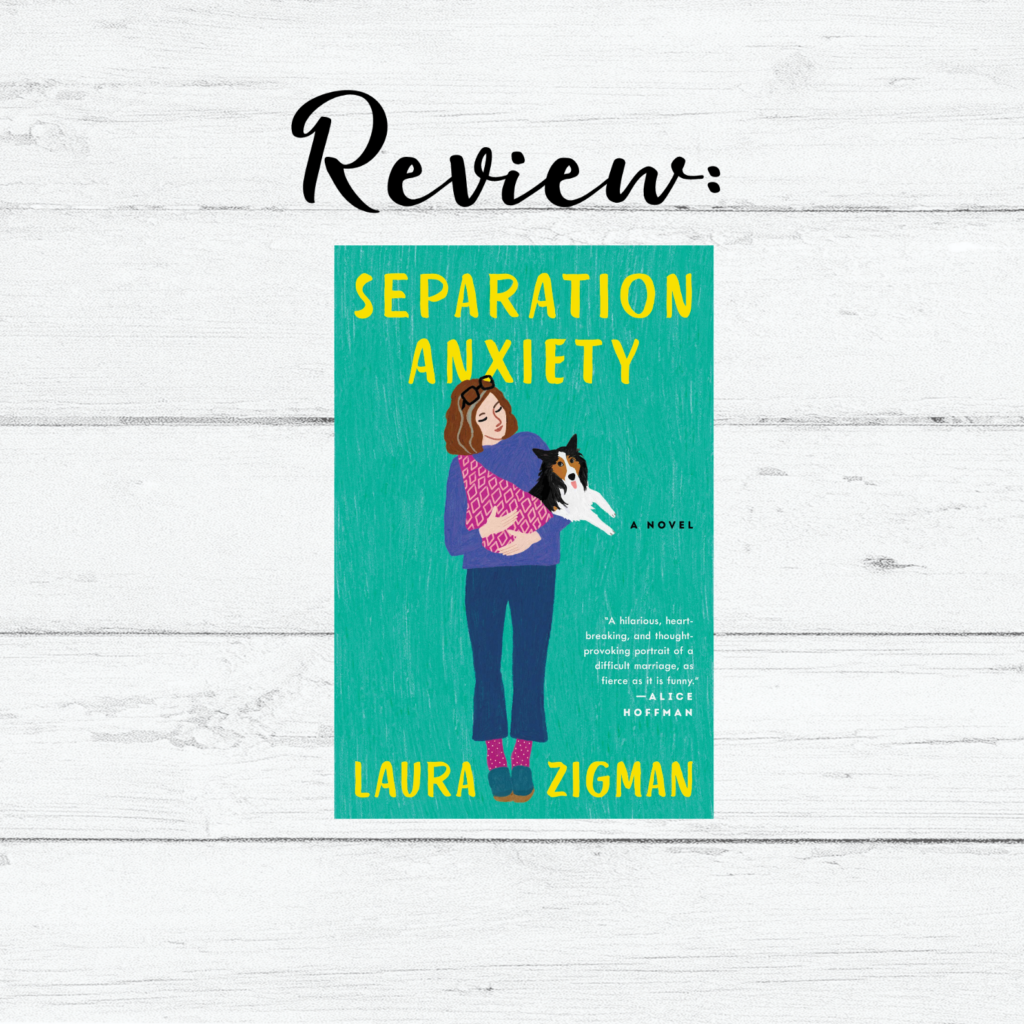 Judy's life is in shambles.
Her career has stalled, she's separated from her husband, their finances are strained, her son is growing up and away from her, and her best friend has terminal cancer.
So she starts wearing the family dog to cope.
In a baby harness.
In public.
That's the premise of Separation Anxiety, Laura Zigman's hilarious novel that came out March 3rd, and I highly recommend it for anyone who's in the mood for a fun and thoughtful read.
The book also feels especially timely in these uncertain times. I may not be leaving the house any time soon, but either way, keeping the family pet a little closer than usual for comfort is seeming like a better idea by the day.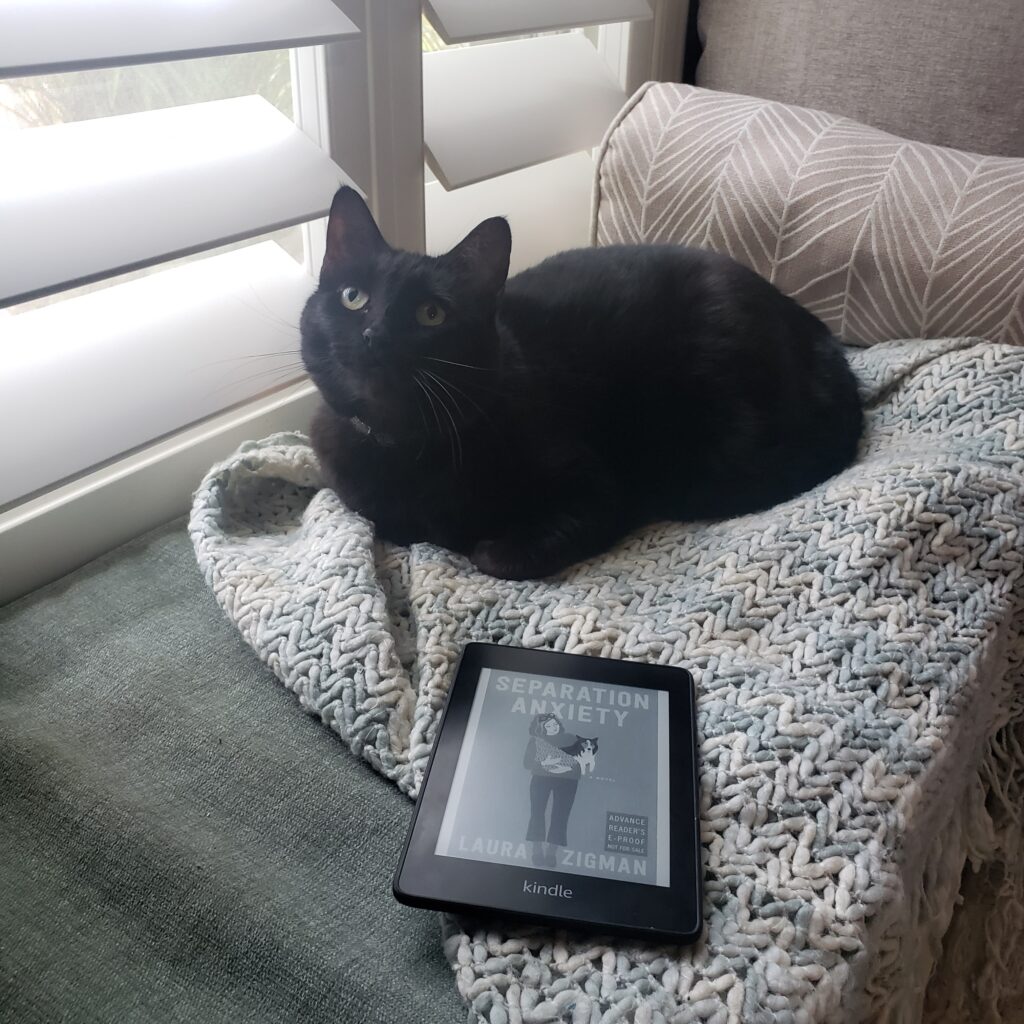 Separation Anxiety is quirky and hilarious, while also very honest and raw. There is a lot of vulnerability here, and the path these characters take is both insightful and redeeming. This book really is about the journey, and the one the characters take is wonderfully balanced with growth and humor. It's definitely a worthwhile and entertaining four-star read.
Many thanks to NetGalley and HarperCollins Publishers for the advance copy.