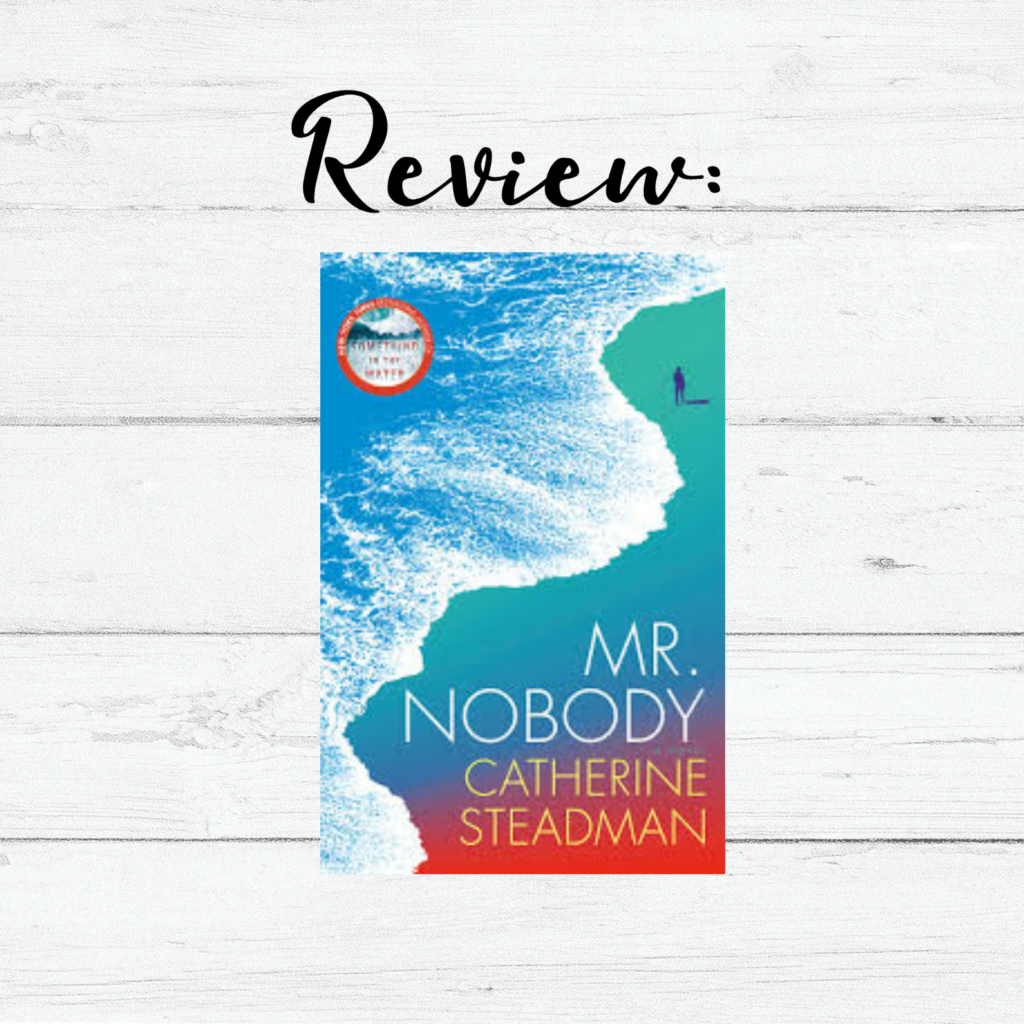 As soon as I saw Mr. Nobody on NetGalley last year I knew I had to get it. I'm not good at picking favorites, but if I had to choose a favorite or most-read go-to genre it would be "psychological thrillers written by British Women."
Too specific?
Maybe, but this book fits all the criteria, and after falling in love with Steadman's debut novel I was eager to read her second. Steadman is looking like she'll not only be an auto-read author but also in the making to be as great as BA Paris or Ruth Ware.
Synopsis:
Dr. Emma Lewis is a career-focused neuropsychiatrist who receives a call asking her to work on the case of a lifetime; diagnosing and treating a man who been named "Mr. Nobody" after he washed up on the British coast with no memory, identification, or people coming forward to claim him.
There's no way she can let the opportunity to confirm a case of fugue, a rare psychiatric disorder in which the individual experiences amnesia onset by trauma, pass her by.
Even though the job will send her back to the small town where she grew up, the town she had to leave behind, along with her identity. When she decides to accept and take on the unidentified patient who doesn't even know his own name he's shocked to discover that he knows hers… the name no one has called her in nearly fifteen years and Emma starts to worry that the ghosts and secrets from her own past will be unearthed before she discovers the identity of this man.
Analysis:
Catherine Steadman does an excellent job building the tension here and creating complex characters. It made for a book that I couldn't put down until all the secrets, lies, and deceptions were uncovered.
There were enough twists in the plot and surprises to make for a compelling story and while things weren't wrapped up in the most expected of ways, it was satisfying enough.
I also appreciated Steadman's apparent research of the science she writes about. This gives the story and Dr. Lewis' character creedence and made it a convincing read.
Takeaway
Mr Nobody was an enjoyable, edge-of-your-seat book and a solid four-star read. If you enjoy thrillers with a medical twist or liked Steadman's other novel, this would be a great choice for you. Many thanks to Ballantine Books and Netgalley for the advance copy!
Content Warning:
suicide, gore, mental health issues, abduction