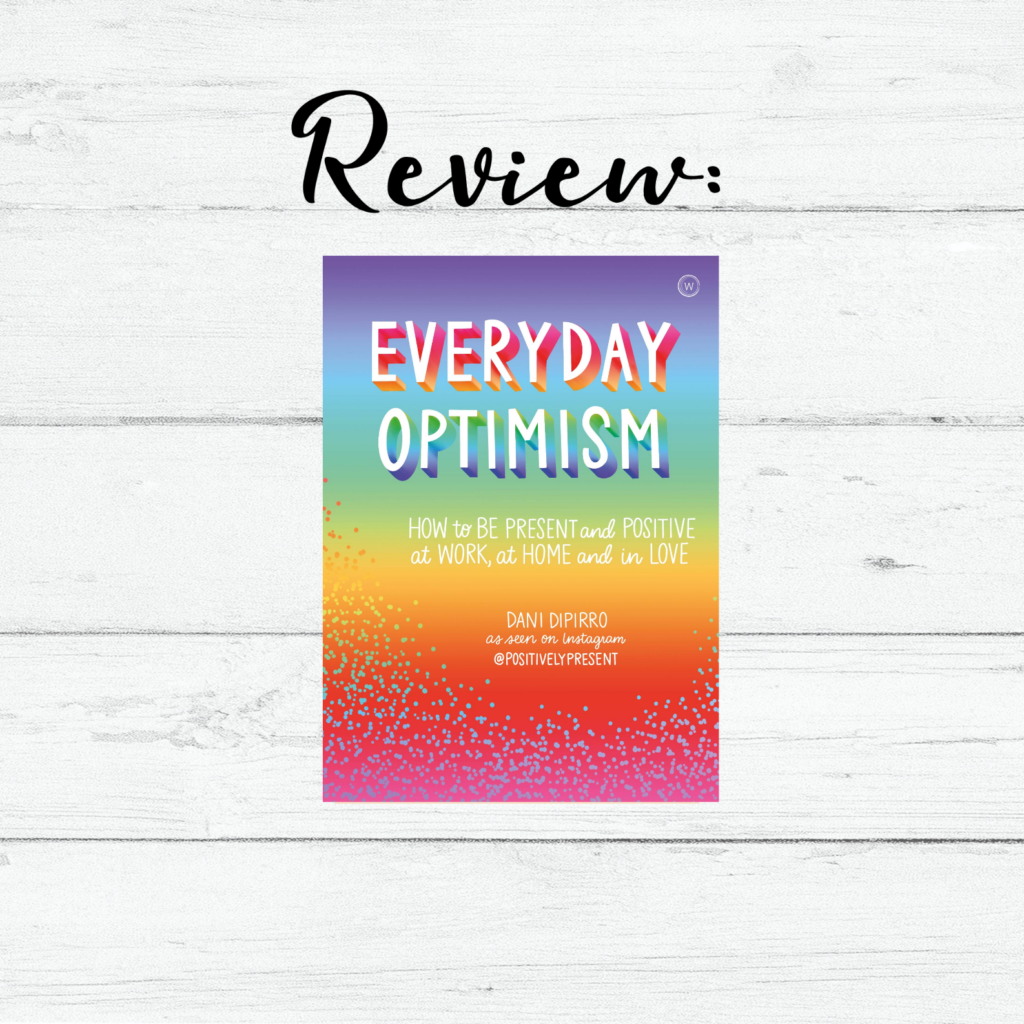 Everyday Optimism by Dani DiPirro is a fantastic guide to being, as she calls it, "positively present" and it's exactly the book we need right now.
This is the name of her personal mission -and blog— and while I hadn't read any of DiPirro's writing prior to this, I do love seeing her artwork on Instagram.
Having a mindful and positive outlook is something I believe in and am always trying to do better in my everyday life, and this book is the perfect read for someone wishing to gain momentum in this area or see overall positive changes in their life.
This book is filled with practical advice on how to live "positively present" in every area of your life, from home to work, to relationships. There are so many exercises that you can start with immediately, and there are great online resources on the blog to print and work on as well. One of the main things that impede change for many seems to be not knowing where to start and not knowing how to take the first step, so it is great to see such realistic ideas.
The format is also logical and flows easily, while all circling back to the two words that started it all. This a wonderfully cheerful and insightful book that will be a great guide to anyone who could benefit from being more in the moment, and having a happier life as a byproduct of the mindset shift. I can see it being especially relevant to those dealing with heightened anxiety and decreased productivity related to COVID-19.
I can't recommend this book highly enough, and I'm sure I'll be referring back to it often.
Many thanks to Watkins Publishing and NetGalley for the advance copy.