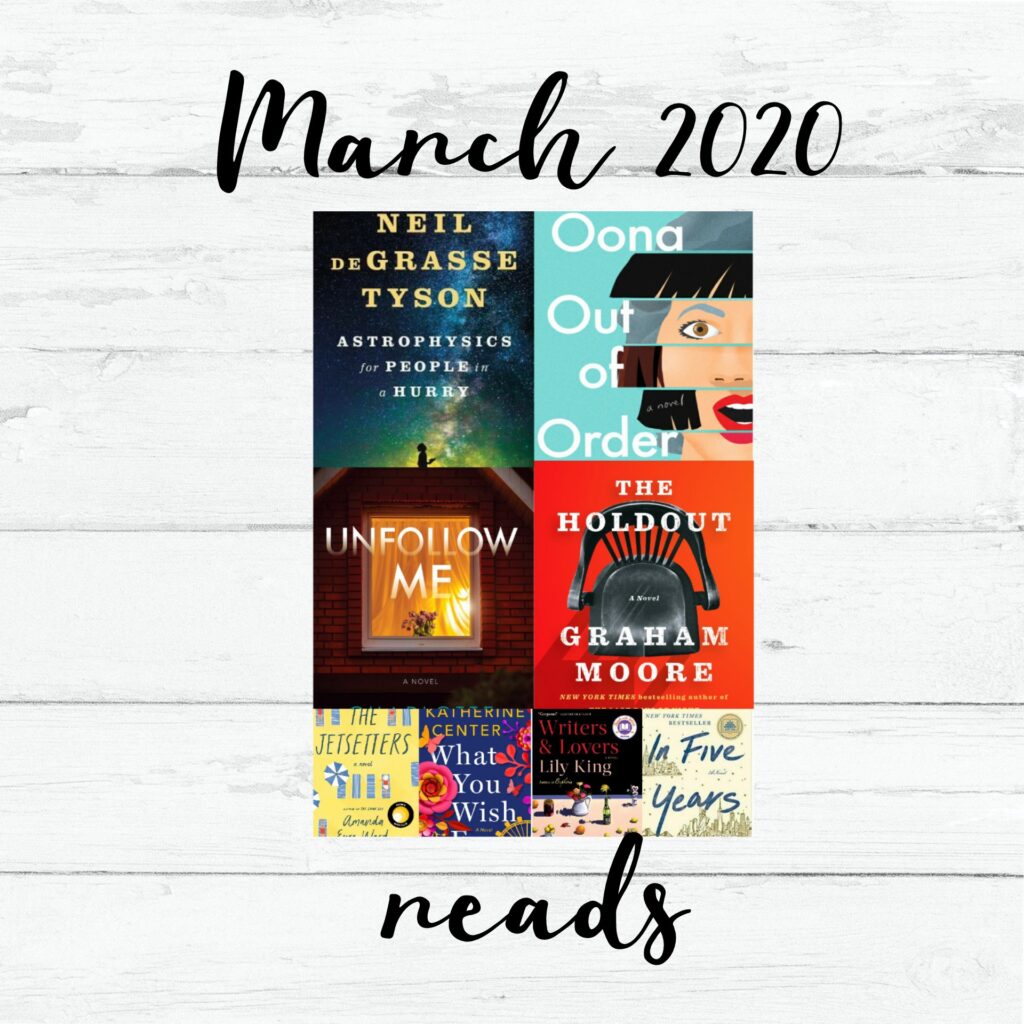 In spite of a week or so where I didn't pick up a book at all (thanks to stressing over COVID-19) I managed to finish 8 books.
That's a pretty solid number for me, and while I usually emphasize quality over quantity, these hit the mark on both! All but one of my March books I loved and were either four or five-star reads!
The Standouts :
There were two books this month that are a step above the rest, and early favorites for making my book of the year list.
Writers & Lovers by Lily King
Five-Star Reads :
A couple more that I loved and rated five stars, but didn't hit me quite as hard as the above standouts.
Four-Star Reads :
Three-Star Books:
I had high hopes for this one, but it didn't leave much of an impression on me.
---
With March in the books I'm very happy I got so much good reading done. The one book I wasn't so wild about definitely was counterbalanced by the seven other amazing reads, many of which I'll be thinking about for a long time.
What was everyone else reading in March? Anything you can't wait to get to in April? If you haven't read any of these I rated four and five stars I highly recommend you add them to your April TBR!