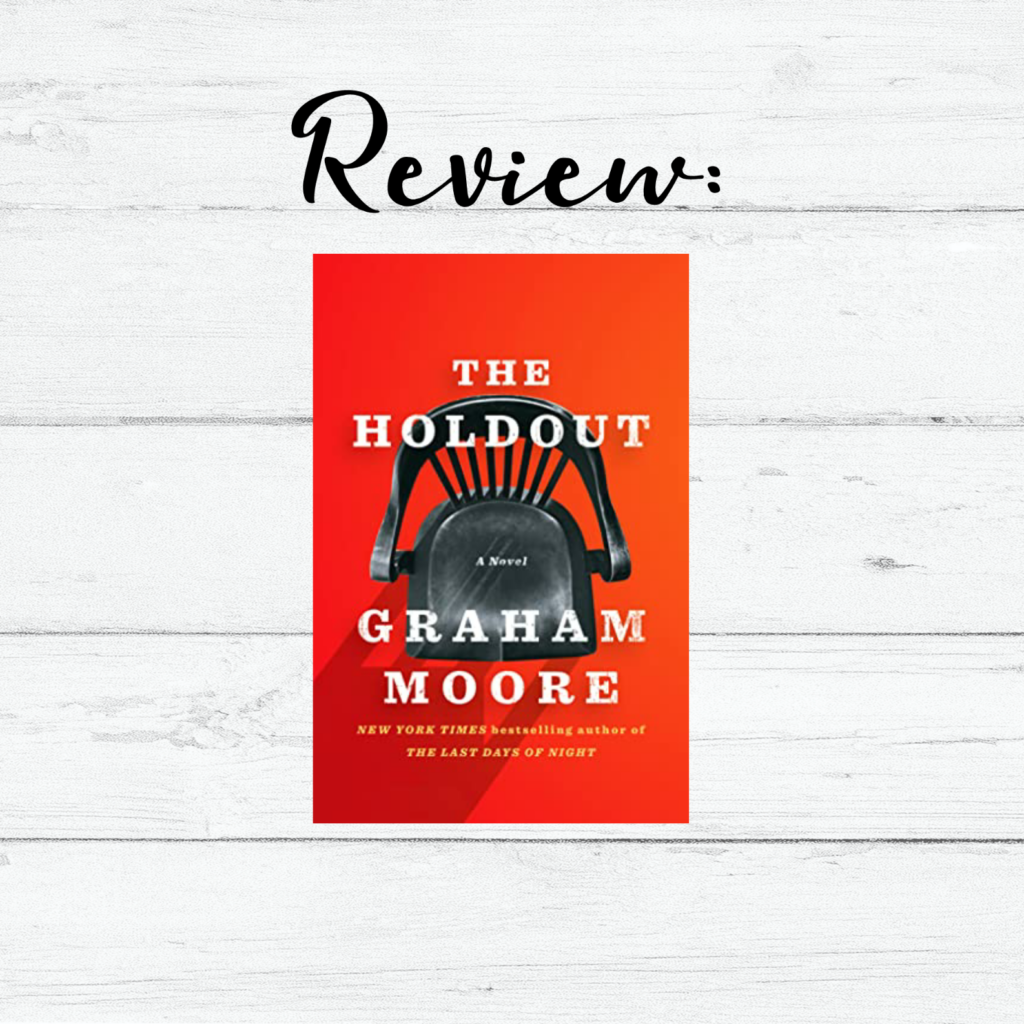 One part legal drama, one part thriller. An amazing, compelling story all the way around.
The Holdout is a fascinating read with multiple timelines, points of view, and enough twists, secrets, and deceptions to keep the reader guessing until the final pages.
Synopsis:
Ten years ago, Bobby Nick, a black teacher was acquitted of the crime ok the decade after a jury found him not guilty of murdering Jessica Silver, his white teenage student, and daughter of a billionaire real estate developer.
The jury deliberated for months while Maya Seale, the lone juror convinced of Nock's innocence persuades the other eleven one by one to change their vote to not guilty. Unfortunately, during the trial, the court of public opinion already condemned Bobby, he faced scorn for getting away murder. The public didn't treat the jurors much better. Even their own families blamed them for letting a guilty man walk free.
Now, a decade after the trial Maya is back at the hotel where she and the other jurors were sequestered. A true-crime series that wants to interview the jurors on the anniversary of the verdict, and see whether they stand by their decisions. When the juror who organized the reunion– and was the biggest advocate for convicting Knock of Silver's murder– winds up murdered in Maya's hotel room she finds herself a suspect, and that finding the truth may be the only way to exonerate herself.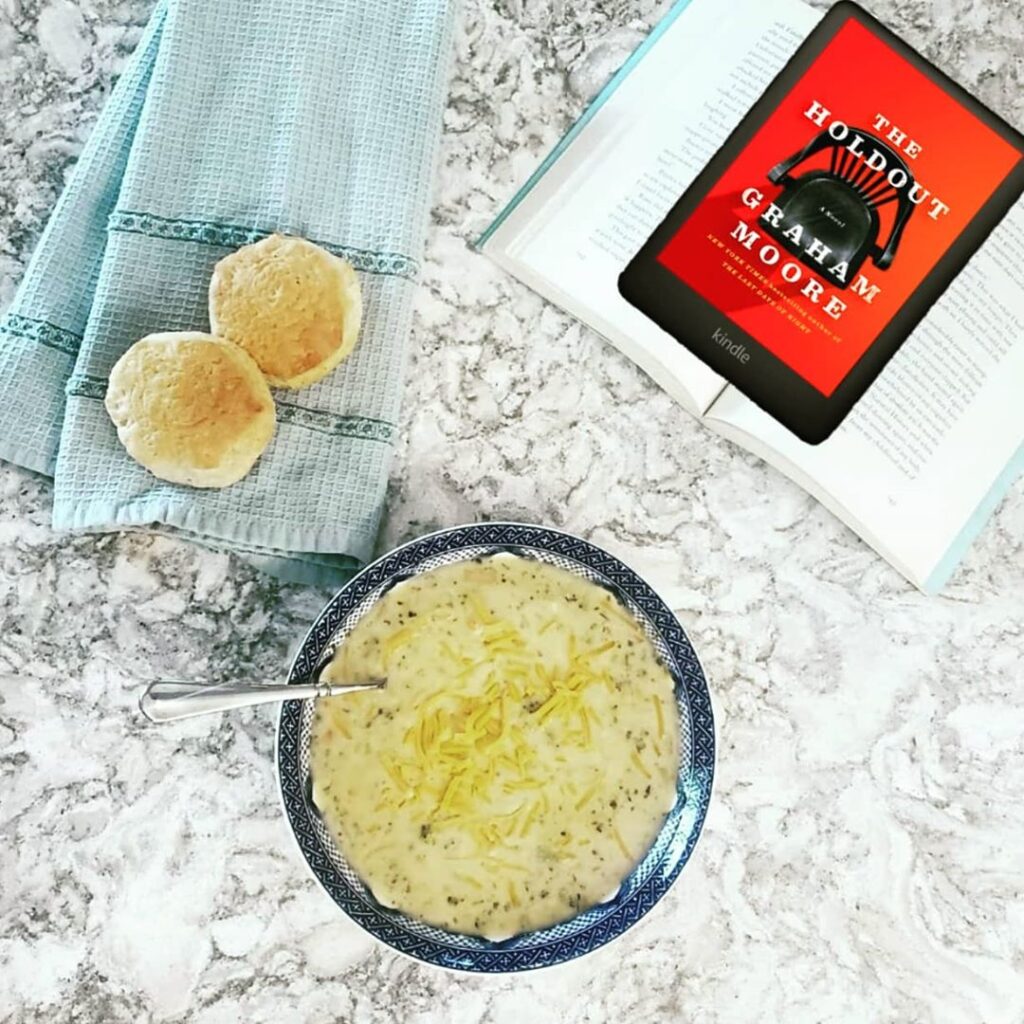 Analysis:
The Holdout is a unique thriller, with its courtroom slant and alternating between the past and present crimes. For someone who reads a lot of thrillers, it was refreshing and captivating.
Moore's resumé includes the award-winning screenplay of The Imitation Game, and his ability to keep his audience thinking and enjoying themselves at the same time.
This book is a perfect break from the typical psychological thriller while still enjoying the twists and tension we love.
And whether in the jury deliberations, while Maya is trying to prove her innocence, or just a simple conversation you can feel the tension through the entire novel.
The Holdout is without a doubt entertaining but has substance as well. The plot moves fast but still takes time to explore themes of racial tension, justice, perception, and morality. The characters were all complex and hearing from all the different points of view within the novel was an element that showcased the inner thought processes and motivations behind everyone's decisions.
Takeaway:
The Holdout is a mesmerizing blend of thriller and legal drama, taking the better aspects of each to make something fresh and memorable. This five-star read is my favorite new thriller of 2020 so far with its compelling plot, surprising depth, and a stunning ending. It's sure to be on many best thriller of the year lists, so get reading and see for yourself!
Content Warning:
suicide, racism, sexual assault, inappropriate student/teacher relationship, adult language