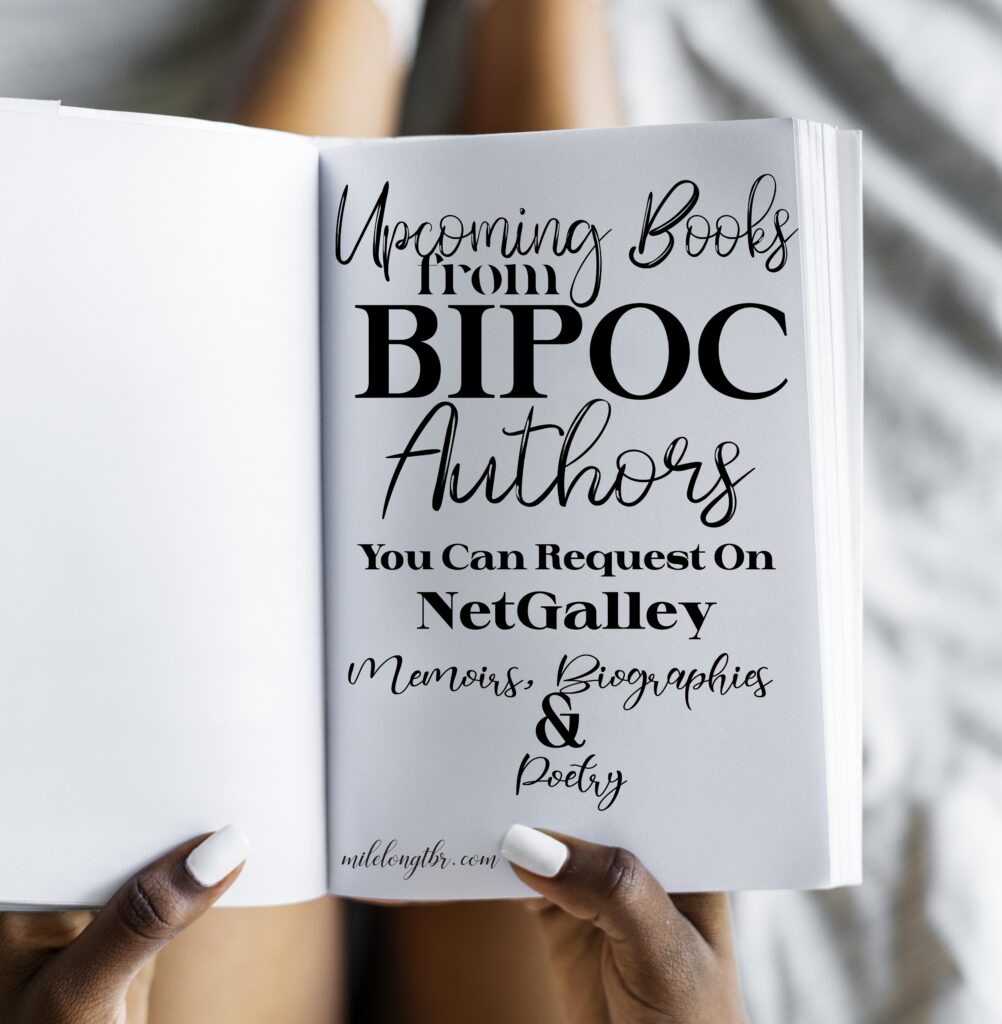 I've seen many wonderful reading lists pop up around the internet with memoirs and other nonfiction by Black writers, but I wanted to extend this to highlight upcoming releases of fiction by BIPOC authors.
With so many of us committing to to diversifying our reading in light of current events, it's important to remember to keep reading from BIOPC authors even when it's not "trendy."
Keeping up with upcoming book releases can be a great way to do that Whether you're looking for books to keep your teens busy this summer or want to get lost in a good read yourself, this is the perfect list.
Since poetry, biographies, and memoirs are all such personal stories that they're a great way to better understand what life is like for these BIPOC authors.
This list features 12 books from BIPOC authors in memoirs, biographies, and poetry. They're all are set to be published in the next few months and are currently available to read now or request on NetGalley.
If you have already bought and read other recommended titles by BIPOC authors, are on a tight budget, or simply want to help amplify BIPOC writers by supporting their emerging titles, this can be a fantastic way to get more relevant titles to read.
I have listed the publisher and scheduled U.S. publication date with each title, but please bear in mind that these may vary based on your country and that COVID-19 has impacted a number of publication dates, so these are subject to change.
Unlike most of my recommendations, the books on this list are not all ones which I have read personally, but am suggesting for those trying to find new and diverse fiction by BIPOC.
They all sound like great choices, and if you aren't approved through NetGalley I'd consider preordering a physical copy from a Black-owned bookstore.
BIPOC Biographies & Memoirs: 
Aftershocks by Nadia Owusu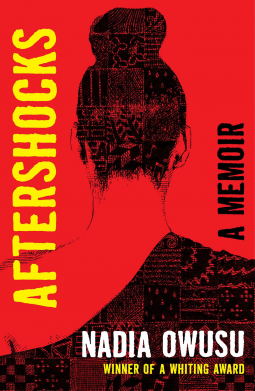 This book is scheduled to be published on 12 January 2021 by Simon & Schuester.
NetGalley Description:
This poetic, genre-bending work—blending memoir with cultural history—from Whiting Award winner Nadia Owusu grapples with the fault lines of identity, the meaning of home, black womanhood, and the ripple effects, both personal and generational, of emotional trauma.
Nadia Owusu grew up all over the world—from Rome and London to Dar-es-Salaam and Kampala. When her mother abandoned her when she was two years old, the rejection caused Nadia to be confused about her identity. Even after her father died when she was thirteen and she was raised by her stepmother, she was unable to come to terms with who she was since she still felt motherless and alone.
When Nadia went to university in America when she was eighteen she still felt as if she had so many competing personas that she couldn't keep track of them all without cracking under the pressure of trying to hold herself together. A powerful coming-of-age story that explores timely and universal themes of identity, Aftershocks follows Nadia's life as she hauls herself out of the wreckage and begins to understand that the only ground firm enough to count on is the one she writes into existence.
---
My Time to Speak : Reclaiming Ancestry and Confronting Race by Ilia Calederon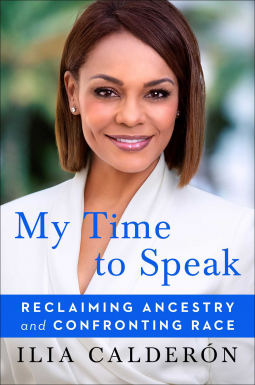 This book is scheduled to be published on 05 August 2020 by Atria Books.
NetGalley Description:
An inspiring, timely, and conversation-starting memoir from the barrier-breaking and Emmy Award–winning journalist Ilia Calderón—the first Afro-Latina to anchor a high-profile newscast for a major Hispanic broadcast network in the United States—about following your dreams, overcoming prejudice, and embracing your identity.
As a child, Ilia Calderón felt like a typical girl from Colombia. In Chocó, the Afro-Latino province where she grew up, your skin could be any shade and you'd still be considered blood. Race was a non-issue, and Ilia didn't think much about it—until she left her community to attend high school and college in Medellín. For the first time, she became familiar with horrifying racial slurs thrown at her both inside and outside of the classroom.
From that point on, she resolved to become "deaf" to racism, determined to overcome it in every way she could, even when she was told time and time again that prominent castings weren't "for people like you." When a twist of fate presented her the opportunity of a lifetime at Telemundo in Miami, she was excited to start a new life, and identity, in the United States, where racial boundaries, she believed, had long since dissolved and equality was the rule.
Instead, in her new life as an American, she faced a new type of racial discrimination, as an immigrant women of color speaking to the increasingly marginalized Latinx community in Spanish.
Now, Ilia draws back the curtain on the ups and downs of her remarkable life and career. From personal inner struggles to professional issues—such as being directly threatened by a Ku Klux Klan member after an interview—she discusses how she built a new identity in the United States in the midst of racially charged violence and political polarization. Along the way, she'll show how she's overcome fear and confronted hate head on, and the inspirational philosophy that has always propelled her forward.
---
The Butterfly Effect : How Kendrick Lamar Ignited the Soul of Black America by Marcus J. Moore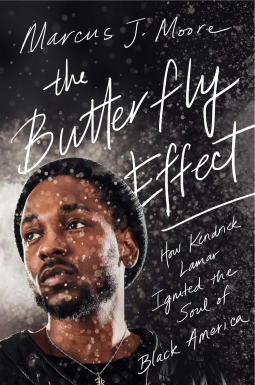 This book is scheduled to be published on 13 October 2020 by Atril Books.
NetGalley Description:
This first cultural biography of rap superstar and "master of storytelling" (The New Yorker) Kendrick Lamar explores his meteoric rise to fame and his profound impact on a racially fraught America—perfect for fans of Zack O'Malley Greenburg's Empire State of Mind.
Kendrick Lamar is at the top of his game.
The thirteen-time Grammy Award­–winning rapper is just in his early thirties, but he's already won the Pulitzer Prize for Music, produced and curated the soundtrack of the megahit film Black Panther, and has been named one of Time's 100 Influential People. But what's even more striking about the Compton-born lyricist and performer is how he's established himself as a formidable adversary of oppression and force for change. Through his confessional poetics, his politically charged anthems, and his radical performances, Lamar has become a beacon of light for countless people.
Written by veteran journalist and music critic Marcus J. Moore, this is the first biography of Kendrick Lamar. It's the definitive account of his coming-of-age as an artist, his resurrection of two languishing genres (bebop and jazz), his profound impact on a racially fraught America, and his emergence as the bona fide King of Rap.
The Butterfly Effect is the extraordinary, triumphant story of a modern lyrical prophet and an American icon who has given hope to those buckling under the weight of systemic oppression, reminding everyone that through it all—"we gon' be alright."
---
The Dead Are Arising : The Life of Malcom X by Les Payne and Tamara Payne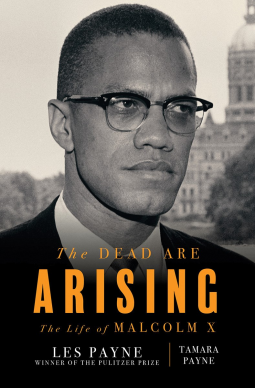 This book is scheduled to be published on 29 Sep 2020 by W.W. Norton & Company.
NetGalley Description:
An epic biography of Malcolm X finally emerges, drawing on hundreds of hours of the author's interviews, rewriting much of the known narrative.
Beginning in 1990 on a quest that would consume him for the rest of his life, the Pulitzer Prize–winning investigative journalist Les Payne started interviewing all living siblings of the Malcolm Little family, Nation of Islam figures, FBI moles and cops, and political leaders around the world. His goal was ambitious: to create a portrait of Malcolm X that would separate fact from fiction. Interweaving unknown details of Malcolm X's life—from harrowing vignettes culled from his Depression-era Nebraska and Michigan youth; to his Massachusetts prison years and religious conversion; to his recruitment for Elijah Muhammad; and, finally, to a moment-by-moment retelling of the 1965 assassination—Payne has written a groundbreaking biography that brings to vivid life the story of one of the most politically relevant figures in twentieth-century American history.
Framed by essays from Tamara Payne, Payne's daughter and primary researcher, who heroically completed the biography after her father's death, The Dead Are Arising affirms the centrality of Malcolm X to the African American freedom struggle.
About the Author: Les Payne (1941-2018), born in Tuscaloosa, Alabama, was a Pulitzer Prize-winning investigative journalist and a former editor at Newsday. A founder of the National Association of Black Journalists, Payne also wrote an award-winning syndicated column.
Tamara Payne served as Les Payne's principal researcher. She lives in New York.
---
A Knock at Midnight : A Story of Hope, Justice and Freedom by Brittany K Barnett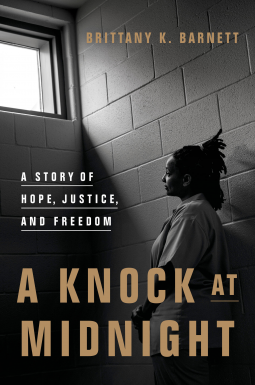 This book is scheduled to be published on 08 September 2020 by Crown Publishing.
NetGalley Description:
An urgent call to free those buried alive by America's legal system, and an inspiring true story about unwavering belief in humanity—from a gifted young lawyer and important new voice in the movement to transform the system.
"An essential book for our time . . . Brittany K. Barnett is a star."—Van Jones, author of Beyond the Messy Truth and host of The Van Jones Show
This book from Crown Publishing is scheduled to be released on 08 September 2020.
Brittany K. Barnett was only a law student when she came across the case that would change her life forever—that of Sharanda Jones, single mother, business owner, and, like Brittany, Black daughter of the rural South. A victim of America's devastating war on drugs, Sharanda had been torn away from her young daughter and was serving a life sentence without parole—for a first-time drug offense. In Sharanda, Brittany saw haunting echoes of her own life, both as the daughter of a formerly incarcerated mother and as the once-girlfriend of an abusive drug dealer. As she studied this case, a system came into focus: one where widespread racial injustice forms the core of America's addiction to incarceration. Moved by Sharanda's plight, Brittany set to work to gain her freedom.
This had never been the plan. Bright and ambitious, Brittany was a successful accountant on her way to a high-powered future in corporate law. But Sharanda's case opened the door to a harrowing journey through the criminal justice system. By day she moved billion-dollar deals, and by night she worked pro bono to free clients in near-hopeless legal battles. Ultimately, her path transformed her understanding of injustice in the courts, of genius languishing behind bars, and the very definition of freedom itself.
Brittany's riveting memoir is at once a coming-of-age story and a powerful evocation of what it takes to bring hope and justice to a system built to resist them both.
---
Memorial Drive: A Daughter's Memoir by Natasha Trethewey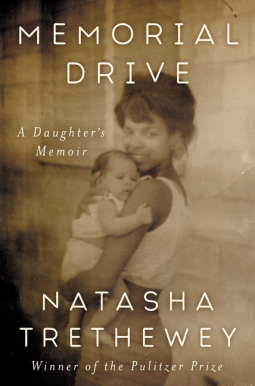 This book is scheduled to be published on 28 July 2020 by HarperCollins Ecco.
NetGalley Description:
A chillingly personal and exquisitely wrought memoir of a daughter reckoning with the brutal murder of her mother at the hands of her former stepfather, and the moving, intimate story of a poet coming into her own in the wake of a tragedy
At age nineteen, Natasha Trethewey had her world turned upside down when her former stepfather shot and killed her mother. Grieving and still new to adulthood, she confronted the twin pulls of life and death in the aftermath of unimaginable trauma and now explores the way this experience lastingly shaped the artist she became.
With penetrating insight and a searing voice that moves from the wrenching to the elegiac, Pulitzer Prize–winning poet Natasha Trethewey explores this profound experience of pain, loss, and grief as an entry point into understanding the tragic course of her mother's life and the way her own life has been shaped by a legacy of fierce love and resilience. Moving through her mother's history in the deeply segregated South and through her own girlhood as a "child of miscegenation" in Mississippi, Trethewey plumbs her sense of dislocation and displacement in the lead-up to the harrowing crime that took place on Memorial Drive in Atlanta in 1985.
Memorial Drive is a compelling and searching look at a shared human experience of sudden loss and absence but also a piercing glimpse at the enduring ripple effects of white racism and domestic abuse. Animated by unforgettable prose and inflected by a poet's attention to language, this is a luminous, urgent, and visceral memoir from one of our most important contemporary writers and thinkers.
---
BIPOC Poetry
Finna by Nate Marshall
This book is scheduled to be published on 11 August 2020 by One World Publishing.
NetGalley Description:
Sharp, lyrical poems celebrating the Black vernacular—its influence on pop culture, its necessity for familial survival, its rite in storytelling and in creating the safety found only within its intimacy
Definition of finna, created by the author: fin·na /ˈfinə/ contraction: (1) going to; intending to [rooted in African American Vernacular English] (2) eye dialect spelling of "fixing to" (3) Black possibility; Black futurity; Blackness as tomorrow
These poems consider the brevity and disposability of Black lives and other oppressed people in our current era of emboldened white supremacy, and the use of the Black vernacular in America's vast reserve of racial and gendered epithets. Finna explores the erasure of peoples in the American narrative; asks how gendered language can provoke violence; and finally, how the Black vernacular, expands our notions of possibility, giving us a new language of hope:
nothing about our people is romantic
& it shouldn't be. our people deserve
poetry without meter. we deserve our
own jagged rhythm & our own uneven
walk towards sun. you make happening happen.
we happen to love. this is our greatest
Action.
The Half-God of Rainfall by Inua Ellams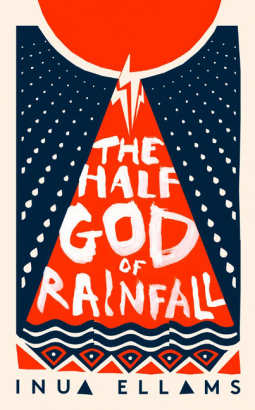 This book is scheduled to be published on 29 September 2020 by Fourth Estate Publishers.
NetGalley Description:
From the award-winning poet and playwright behind Barber Shop Chronicles, The Half-God of Rainfall is an epic story and a lyrical exploration of pride, power and female revenge.
There is something about Demi. When this boy is angry, rain clouds gather. When he cries, rivers burst their banks and the first time he takes a shot on a basketball court, the deities of the land take note.
His mother, Modupe, looks on with a mixture of pride and worry. From close encounters, she knows Gods often act like men: the same fragile egos, the same unpredictable fury and the same sense of entitlement to the bodies of mortals.
She will sacrifice everything to protect her son, but she knows the Gods will one day tire of sports fans, their fickle allegiances and misdirected prayers. When that moment comes, it won't matter how special he is. Only the women in Demi's life, the mothers, daughters and Goddesses, will stand between him and a lightning bolt.
Somebody Give This Heart a Pen by Sophia Thakur
This book is set to be published on 08 September 2020 by Candlewick Press.
NetGalley Description:
In a powerful debut, rising star Sophia Thakur brings her spoken word performance to the page.
Be with yourself for a moment.
Be yourself for a moment.
Airplane mode everything but yourself for a moment.
From acclaimed performance poet Sophia Thakur comes a stirring collection of coming-of-age poems exploring issues of identity, difference, perseverance, relationships, fear, loss, and joy. From youth to school to family life to falling in love and falling back out again—the poems draw on the author's experience as a young mixed-race woman trying to make sense of a lonely and complicated world. With a strong narrative voice and emotional empathy, this is poetry that will resonate with all young people, whatever their background and whatever their dreams.
Owed by Joshua Bennet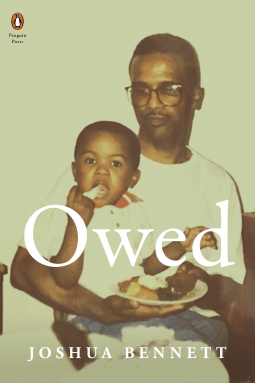 This book is scheduled to be published by Penguin Books on 01 September 2020.
NetGalley Description:
From "one of the most impressive voices in poetry today" (Dissent magazine), a new collection that shines a light on forgotten or obscured parts of the past in order to reconstruct a deeper, truer vision of the present
Gregory Pardlo described Joshua Bennett's first collection of poetry, The Sobbing School, as an "arresting debut" that was "abounding in tenderness and rich with character," with a "virtuosic kind of code switching." Bennett's new collection, Owed, is a book with celebration at its center. Its primary concern is how we might mend the relationship between ourselves and the people, spaces, and objects we have been taught to think of as insignificant, as fundamentally unworthy of study, reflection, attention, or care. Spanning the spectrum of genre and form–from elegy and ode to origin myth–these poems elaborate an aesthetics of repair. What's more, they ask that we turn to the songs and sites of the historically denigrated so that we might uncover a new way of being in the world together, one wherein we can truthfully reckon with the brutality of the past and thus imagine the possibilities of our shared, unpredictable present, anew.
---
Guillotine by Eduardo C. Corral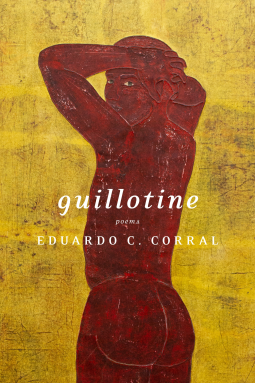 This book is scheduled to be published on 04 Aug 2020 by Graywolf Press
NetGalley Description:
The astonishing second collection by the author of Slow Lightning, winner of the Yale Younger Poets Prize

Through the voices of undocumented immigrants, border patrol agents, and scorned lovers, award-winning poet Eduardo C. Corral writes dramatic portraits of contradiction, survival, and a deeply human, relentless interiority in Guillotine. With extraordinary lyric imagination, these poems traverse desert landscapes cut through by migrants, the grief of loss, betrayal's lingering scars, the border itself—great distances in which violence and yearning find roots. A harrowing second collection, Guillotine solidifies Corral's place in the expanding ecosystem of American poetry.
---
Anodyne by Khadijah Queen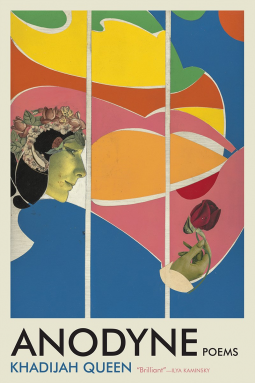 This book is scheduled to be published by Tin House on 18 Aug 2020.
NetGalley Description:
"I recommend this book to anyone who ever had a child or a parent, who ever had a body or loved, to anyone who was ever sick or tried to sleep a good night's sleep, and failed, and tried again. . . . This is a powerful and dazzling collection, filled with wisdom and experience. Anyone who reads Anodyne will remember it for a long time." – Ilya Kaminsky, author of Deaf Republic
"Khadijah Queen's poems are fire and sacred song. From heart-stopping familial narratives—a son awash in sadness, an aging mother's boulder-smiting love, a brother turned to dust by a bullet—to formal inventiveness and experimentation, this is writing that makes the hardship of being alive transcendent. These poems swirl the pain of our lives with a neon kind of sweetness. Queen's writing endures the revolt of the body with verbal play and a powerful, radical vulnerability. Anodyne is urgent and fragile, manifesting the beautiful danger in being alive." – Alex Lemon, author of Another Last Day and Feverland: A Memoir in Shards
"Anodyne captivates with poignant, resilient poems; ones that face toughness with lucidity: of losing family and facing landscapes full of "untended loveliness of the forsaken." All of which builds an affective and luminous sense of record, of observing and perceiving. The poems speak to 'How we fail is how we continue' and construct insight with breathtaking momentum through frank, sonorous, and delicate diction; furthermore, the poems carry forth an analysis from the person to the systemic, recognizing and remembering 'when pain was not to be seen or looked at,/but institutionalized. Invisible, unspoken,/transformed but not really transformed.' The poems are full of a vital and recuperative prosody: erasures, odes, synesthetic centers; Queen's commanding style: building the poetic edges that are laced with endeavors, hurdles, grace, and truth into an eye-wide and powerfully-deep poetry collection." – Prageeta Sharma, author of Grief Sequence
"Khadijah Queen's newest collection, Anodyne is a study of form & cavedwell, feminism as foresight, and archives the articulation of black excellence & resilience. This is the complexity fans of Queen's work have grown because of. How she shapes each poem to the sound of a hand, photograph, fractured reflection and a throat. Anodyne as a noun is a painkilling medicine. These poems are a painkilling medicine. They provoke, incite and steer steady as scripture. Each meter is breath, each beat encourages reassessment by the reader unto themselves. Who we be beneath the dust & dust & fallen arches of our name? Many (re)discoveries are assured with the preciseness of Queen's poetic legend. " – Mahogany L. Browne, author of Woke Baby, Black Girl Magic, and co-editor of Black Girl Magic Anthology
---
Make Me Rain by Nikki Giovanni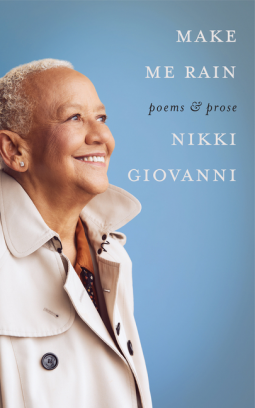 This book is scheduled to be published HaperCollins Publishers , William Morrow on 20 Oct 2020.
NetGalley Description:
One of America's most celebrated poets challenges us with this powerful and deeply personal collection of verse that speaks to the injustices of society while illuminating the depths of her own heart.For more than thirty years, Nikki Giovanni's poetry has inspired, enlightened, and dazzled readers. As sharp and outspoken as ever, this artist long hailed as a healer and a sage returns with this profound book of poetry in which she continues to call attention to injustice and give readers an unfiltered look into the most private parts of herself.
In Make Me Rain, she celebrates her loved ones and unapologetically declares her pride in her black heritage, while exploring the enduring impact of the twin sins of racism and white nationalism. Giovanni reaffirms her place as a uniquely vibrant and relevant American voice with poems such as "I Come from Athletes" and "Rainy Days"—calling out segregation and Donald Trump; as well as "Unloved (for Aunt Cleota)" and ""When I Could No Longer"—her personal elegy for the relatives who saved her from an abusive home life.
Stirring, provocative, and resonant, the poems in Make Me Rain pierce the heart and nourish the soul.
---
The books on this list are a great starting point for upcoming poetry collections, biographies, and memoirs by BIPOC authors.
Please keep publication dates in mind as reading and posting timely and constructive reviews to retail sites is a great way to amplify BIPOC voices.
And, of course, also consider requesting your local library buy these books, purchasing a copy for family or friends (preferably from a Black-owned bookstore), posting honest favorable reviews to retailer sites, and searching for backlist titles by one of these authors.
Start reading these works by BIPOC authors and stay tuned for more upcoming own voice titles in nonfiction.