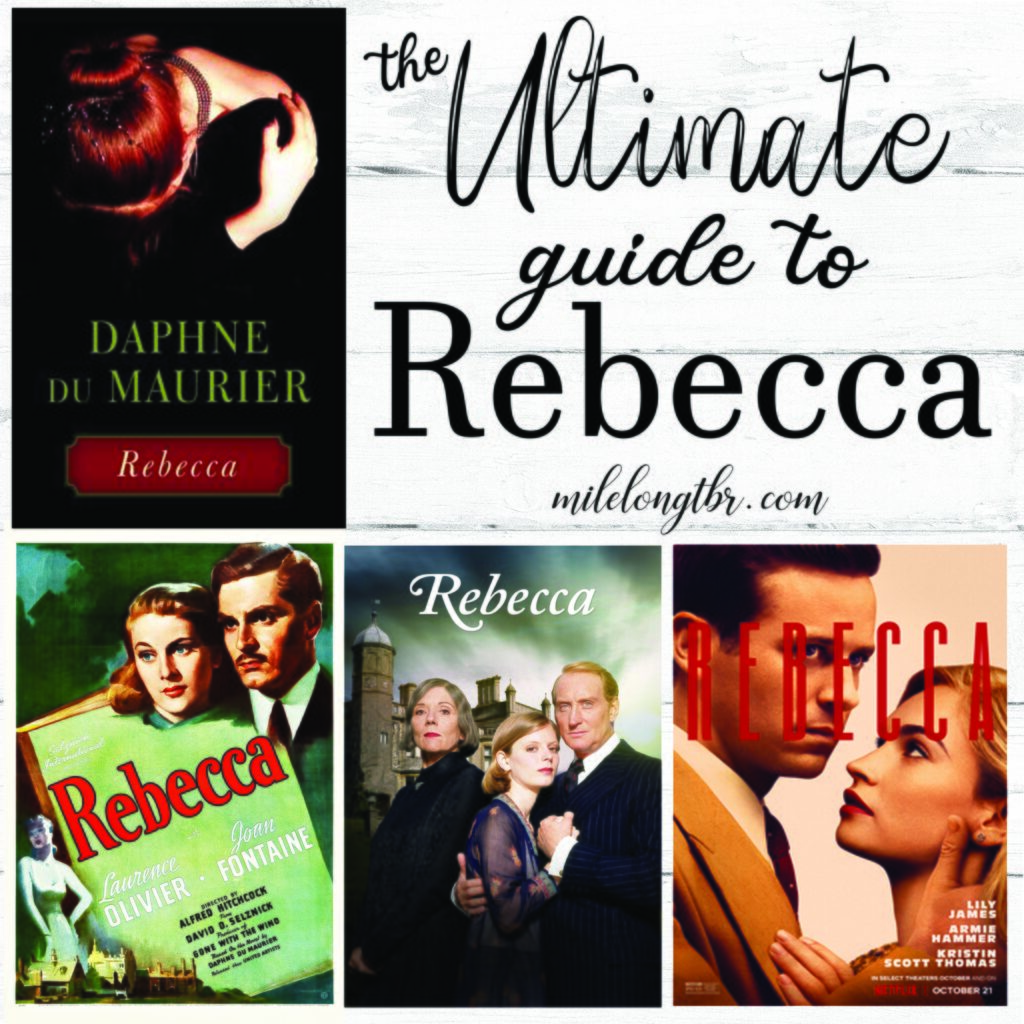 Welcome to the ultimate guide to Rebecca!
Daphne du Maurier's most famous novel is a masterpiece of Gothic fiction, and has unsurprisingly inspired a number of adaptations over the years.
With the recent release of Netflix's latest interpretation of Rebecca the story is being introduced to a new generation. This is great, but it's a good time to look at the other versions of the film and how they all stack up- against each other and the novel.
Keep reading this guide to see what each Rebecca gets right- and learn its shortcomings. In this guide we'll look into everything from casting, set, and storyline to see which Rebecca is the ultimate winner.
Note: The narrator of the film Rebecca in the novel and all adaptations is a narrator known only as the second Mrs. de Winter. From here on out she's referred to as TSMdW.
Hitchcock's Rebecca (1940)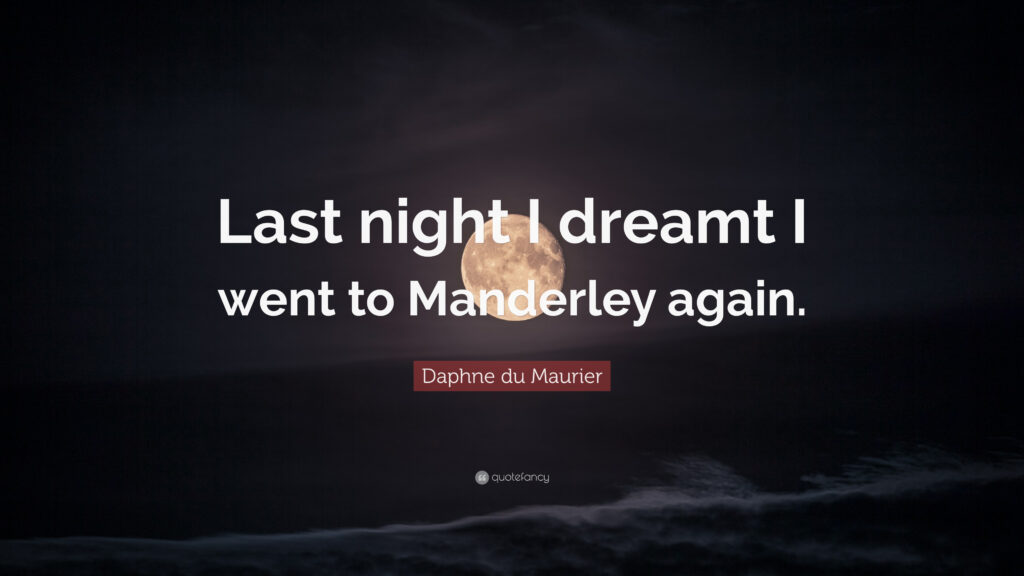 Joan Fontain reads this iconic first line of the novel as the movie begins, showing the Manderley grounds just as TSMdW dreamed them. It continues to stay close to the novel in the opening chapters as they holiday in Monte Carlo, though a few liberties are taken to advance the plot.
When the de Winters go to Manderley it's clear that the honeymoon is over- there's an immediate shift in both the mood and in Maxim's demeanor and the film captures it well.
Joan Fontaine is charming and naïve and captures the personality of TSMdW perfectly. Laurence Olivier was a good Max, embodying that unique blend of polish and abrasiveness that Mr. de Winter possesses. Judith Anderson's Mrs. Danvers really stole the show here- she's a bit younger than the character I had in mind while reading, but her portrayal is perfection.
The main part where the film deviates from the book was in the details of Rebecca's death- done to please the conservative censors of the day. This was Hitchcock's first American film, and though it was wildly successful and went on to win an Academy Award for Best Picture, he was not pleased to have the limits on his films.
Spoilers hidden – highlight to read
Rebecca's death was said in this adaptation to be an accident during a disagreement with Maxim, as the Motion Picture Production Code prohibited the film from having the plot follow the book. Maxim could not kill her out of rage unless he faced consequences for his actions. Given this dilemma, I think Hitchcock made a good decision.
Additionally, in the final scene of du Maurier's Rebecca Manderley being on fire is only hinted at. Readers surely think it likely Mrs. Danvers started the fire, though it's never said outright. In this movie, she is shown setting it ablaze and burns along with Manderley. This is certainly more cinematic and is a happy balance between giving an ending without taking too many liberties.
Final Thoughts
This is Old Hollywood at its finest, and while I wish the film were a little more British, it absolutely deserved the Best Picture win.
Hitchcock's Rebecca is in many ways the truest to the novel and the liberties he took and changes he made because of the regulations of the time did not detract from the movie overall.
Not only that, but the black and white format is not at all a hindrance here. Hitchcock's use of shadows here is spectacular and help create the ominous atmosphere.
---
BBC's Rebecca (1997)
This imagination of Rebecca is very British, as it was made by BBC ,which is definitely in its favor. The actors in this one are quite plain. They look like ordinary people.
In the case of TSMdW, this is not at all a bad thing as she is said in the book to be plain. Max is said to be handsome by TSMdW's employer while they're in Monte Carlo, but since that is subjective and she could be blinded by his wealth it could be easy enough to overlook.
Unfortunately, the casting missed the mark here. TSMdW too self-assured, Max too amiable, Mrs. Danvers a little too soft. Though Game of Thrones fans may be pleased to see Charles Dance (Tywin Lannister) as Maxim, he seems the most miscast of all.
This book shows the two seem to genuinely care for each other in the beginning and the first shifts occur while they're on honeymoon. They're shown as a passionate couple more so here than in any other version and Max's temper shows itself just as strongly. He does do a convincing job at this from time to time, but he nearly as condescending to TSMdW as in the book or earlier adaptation.
Throughout the book most of the plot followed the inspiration closely – including the manner of Rebecca's death. There are two notable exceptions to this, both of which are poor choices in my eyes.
Spoilers hidden – highlight to read
One of the most unique elements to Rebecca is that the title character is only mentioned in the story- she never makes an appearance. Except for in this version. For me, this was almost unforgivable, even though Rebecca's appearance was in a brief dream of TSMdW. They didn't show much of her- but the way she was obscured by a hat or shown at close range so we could only see her mouth made it feel cheap. I feel that having her make this appearance in the adaption was a lay choice- they should have worked harder to make her presence felt without being seen or heard on screen.
The other difference is of course, the ending. In this book we see a bit more after the fire at Manderley is discovered- and it would have served the movie better if we hadn't.
Like in the Hitchcock film, Mrs. Danvers is shown to have started the fire, but it goes on to show her then cozying up with Rebecca's lingerie before laying in Rebecca's bed to await the flames.
As if this wasn't strange enough, it gets worse. When Mrs. Danvers is unaccounted for during the fire Maxim runs into the burning building to save her. It seems to be done to try to absolve Max after he's revealed a murderer, but it's inconsistent with his character and an unsatisfying ending overall.
---
Netflix's Rebecca (2020)
The much-hyped Netflix adaptation of Rebecca had all the ingredients to make a great film, but from the beginning, TSMdW's monologue takes a turn from the source.
This was a disappointing choice. Though the cinematography is great and it's clear from the onset from the sets will be opulent it does little to set the stage for the mystery of Manderley.
Lily James makes a decent TSMdW- probably a little too fashionable and self-assured, but she nails the character's awkward nature.
When Armie Hammer is introduced he's far from the Maxim those familiar with Rebecca would expect. He's supposed to be twenty plus years her senior, but in this version is much closer in age to TSMdW, which changes the dynamic.
Of course, a man twice a woman's age calling her an idiot while proposing might not sit well with 2020 audiences. Still, I think this changed the nature of the character. Indeed, this version is more a romance than any of the others and I don't think this does it any favors.
As another point, a absolutely hated the character of Mrs. Van Hopper. When TSMdW is serving as a ladies companion in Monte Carol her boss is not supposed to be an especially favorable character. She's a social climber, but in the novel and the two other mentioned adaptations, she's a source of comedic relief. In the BBC version, she was fun and in Hitchcock's classic, she was superficial and daft. Though she was not particularly a likable person her character was interesting and amusing. In the latest version, she was none of these things and was absolutely loathsome.
Kristin Scott Thomas was a good choice for Mrs. Danvers, though I found something about her performance to be a bit off. She had a menacing smile, but as Judith Anderson's Danvers in the 1940 version is the epitome of "resting bitch face" this seemed a poor twist.
Things started to fall apart as the film reaches the end. The discovery of Rebecca's boat and the inquest into her death are rushed. Perhaps if the movie had spent a little less time showing off the grand sets and costumes there would have been adequate time to develop this twist.
Spoilers hidden – highlight to read
The fire scene is oddly rushed and drawn out at the same time. There's no twisted drive and subtle discovery, the couple instead driving straight up to the building as Max declares it's a fire.
Mrs. Danvers is seen setting it, but is not in the house or on the grounds as everyone is rushing around. TSMdW then goes down to the cliffs and find Danvers at the edge. After a brief confrontation Danvers jumps to her death.
I feel this was extremely anticlimactic and then they tried to manufacture some of the drama lost- but it didn't work.
Unfortunately, that's not the end.
The movie then cuts to Cairo where Mr. and Mrs. de Winter are living out their happily ever after- TSMdW's final words to Mrs. Danvers being that they would be happy. This was just a bit too much, but again, Netflix seemed to want to make this more a glitzy historical romance than the Gothic suspense it is. This ending may be more "Hollywood" but is certainly unsatisfying for fans of the book and the 1940 masterpiece alike.
---
After an in-depth look at three of the most popular adaptations, it's clear which ones stick close to the novel and which change the plot and mood. This ultimate guide to Rebecca wouldn't be complete without a chart ranking which movie does the best and worst at each character and element.
Take a look at this guide to Rebecca films to see which one you see as the ultimate winner.
| | BEST | WORST |
| --- | --- | --- |
| Maxim | Hitchcock | Netflix |
| Mrs. Danvers | Hitchcock | BBC |
| The Second Mrs. De Winter | Hitchcock/ Netflix | BBC |
| Mrs. Van Hopper | Hitchcock | Netflix |
| Costumes | Netflix | BBC |
| | | |
| Mood | Hitchcock | Netflix |
| | | |
| Faithful Adaptation | Hitchcock | |
| Satisfying Ending | Hitchcock | Netflix |
| | | |
| | | |
The opinions in this chart and the entire ultimate guide to Rebecca article are my own.
Alright, there you have it. Three cinematic adaptations of this classic Gothic suspense compared in-depth.
I'd love to hear your thoughts and whether you agree with my take on the films.
Which version of Rebecca are you most eager to watch after reading this ultimate guide to the adaptations?