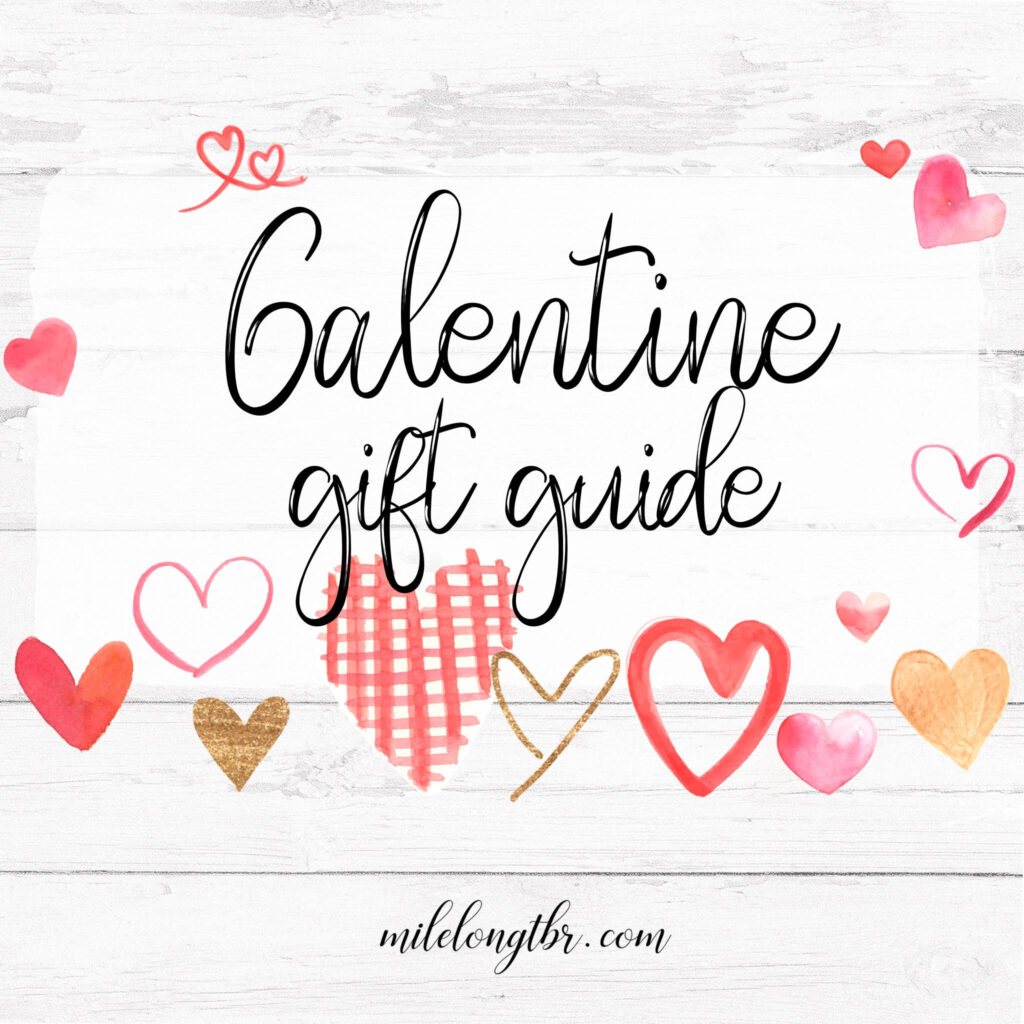 February is the month for celebrating love, so don't forget to celebrate the girlfriends in your life on February 13th.
Fans of Parks & Rec will know this is not a holiday to skip. Even if the traditional brunch may have to wait until better times, it's still good to celebrate your female friends and send a little treat their way.
This Galentine Gift Guide will help you find the perfect bookish gift for everyone in your crew no matter what their interests or relationship status is.
Take a look at this gift guide to find the perfect bookish Galentine present for your girls – and maybe even for yourself! Here we go!
---
1. For the newly single friend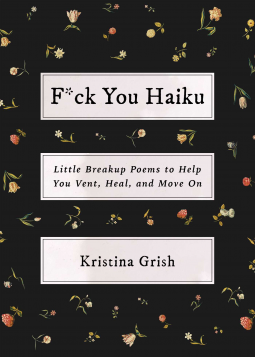 This is an emotionally-charged collection of haikus that capture the unraveling of a relationship. I love the simplicity and how well the short poems portray the aftermath of breakups.
If you have a bestie who's going through a breakup this would make the perfect Galentine's gift.
Many thanks to Tiller Press and NetGalley for the advance copy.
---
2. For the friend who is putting herself first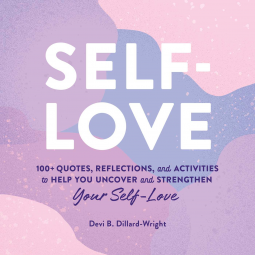 This is a lovely little book to help readers improve their relationships with themselves. It would be great as a daily devotional or to pick up when in need of a boost. There is inspiration from a number of different places, making this a great book for anyone to pick up. Many thanks to Adams Media and NetGalley for the advance copy.
---
3. For the friend who uses dating apps
This book is filled with hilariously honest cartoons of conversation hearts for our modern age. They perfectly convey the awkward things we think but would rather leave unsaid with our partners- whether it's in dating or more serious relationships.
Your Galentine on the dating scene will definitely get a laugh out of Candy Hearts. Many thanks to NetGalley and Andrews McMeel Publishing for the advance copy.
---
4. For the artistic friend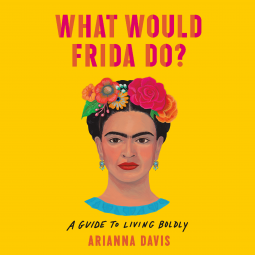 Frida Kahlo lived a life that was all at once fascinating, heartbreaking, and inspiring.
Part biography and part memoir, this book uses the artist's story to give advice on living bolding and embracing yourself, just as she did. I loved the information and research, though found many parts of the book repetitive. For those skimming through I can see it not being noticed, but in listening through I would have preferred new information or for it to only be stated once. The audiobook is narrated by Marisa Blake, who does a great job telling the story of Frida's life and is clear and engaging to listen to.
Your creative bestie will be inspired by Khalo's story and the call to live boldly.
Thanks to Dreamscape Media and NetGalley for the advance copy of the audiobook.
---
5. For the friend who is too hard on herself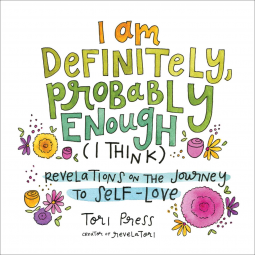 This is a sweet and inspiring book with great pictures perfect for those who already love the author's @revelatori Instagram account and those just discovering it. I especially love the positive light on mental health, therapy and personal growth .
This book will help you feel heard, accepted, and validated- and that you are enough- perfect for a friend who is struggling with self-doubt or being too tough on herself.
Many thanks to Adams Media and NetGalley for the advance copy .
---
6. For the friend whose cat is her Valentine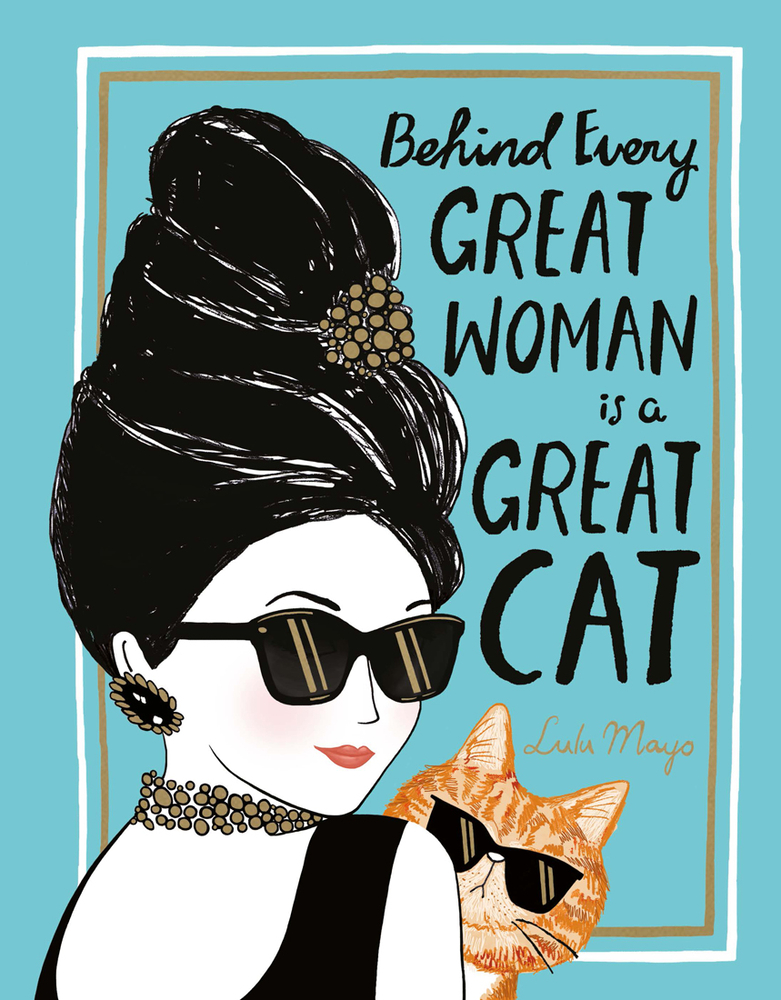 I mean, excuse me… isn't this cover just the cutest!?
This book celebrates fabulous females and their feline friends with beautiful art, quotes and more.
Included are over 30 women including the Bronte sisters, Betty White, Taylor Swift and  Jacinda Ardern.
Your cat loving Galentine will love this gift, I promise!
---
7. For the friend who is healing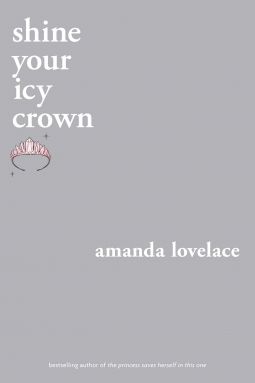 Another amazing collection from Amanda Lovelace! I'm a long-time fan of her poetry and this latest installment in the You Are Your Own Fairytale series did not disappoint!
The sisterly advice in the poems is beautiful and raw, and it's the advice we should be giving to ourselves. The poems are in Lovelace's signature style and the book is filled with beautiful pictures.
I especially love the inclusion of trigger warnings and reminders for self-care to go along with some of the heavier themes in the book. It is definitely one of the top poetry collections of the year – perfect for those new to the author and longtime fans.
Many thanks to NetGalley and Andrews McMeel Publishing for the advance copy.
---
8. For the friend who is happily in love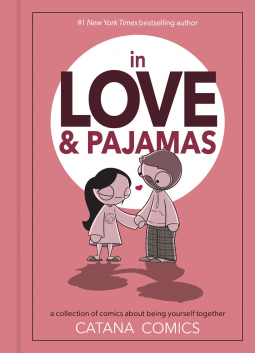 This book is filled with cute comics that show relatable glimpses into everyday domestic bliss. Your paired up friends will love it for being honest, adorable, and not too sappy.
Many thanks to Andrews McMeel Publishing and NetGalley for the advance copy.
---
9. For the friend who likes to journal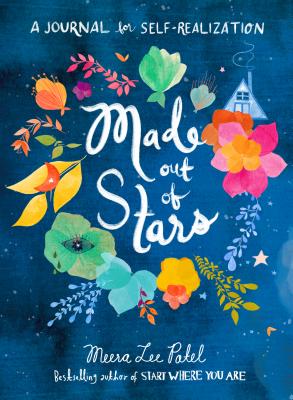 Any of Meera Lee Patel's book are perfect for those interested in self-discovery
---
10. For the friend who is so over dating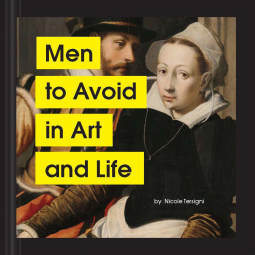 Men to Avoid in Art and Life by Nicole Tersigni is a great blend of classic art, humor, and social commentary. The captions in this book are spot on and the body language on these ladies show how woman have been sick of men's bull for centuries and that there were Chads even back in the Renaissance.
I love the juxtaposition of the art and captions as the men weigh in on things such as PMS, how a woman should dress, and why their jokes are funny and not effective. I This fantastic book separates the men into five different categories including "the mansplainer" and "the comedian."
Many thanks to Chronicle Books and NetGalley for the advance copy.
---
There you have it, friends! This Gift Guide is sure to have presents for all the Galentines in your squad.
Whether your besties are single, hopeful, bitter, or booed up – there's a book on this gift guide that would bring a smile to anyone's face on Galantines day.
Let me know if one of these books seems like a perfect gift for one of your friends – or if there's one you'd love to get for a Galentine's gift.
Be sure to check out my bookshop.org shop that has all the titles and 8 other gift ideas including more books, puzzles, and journals.