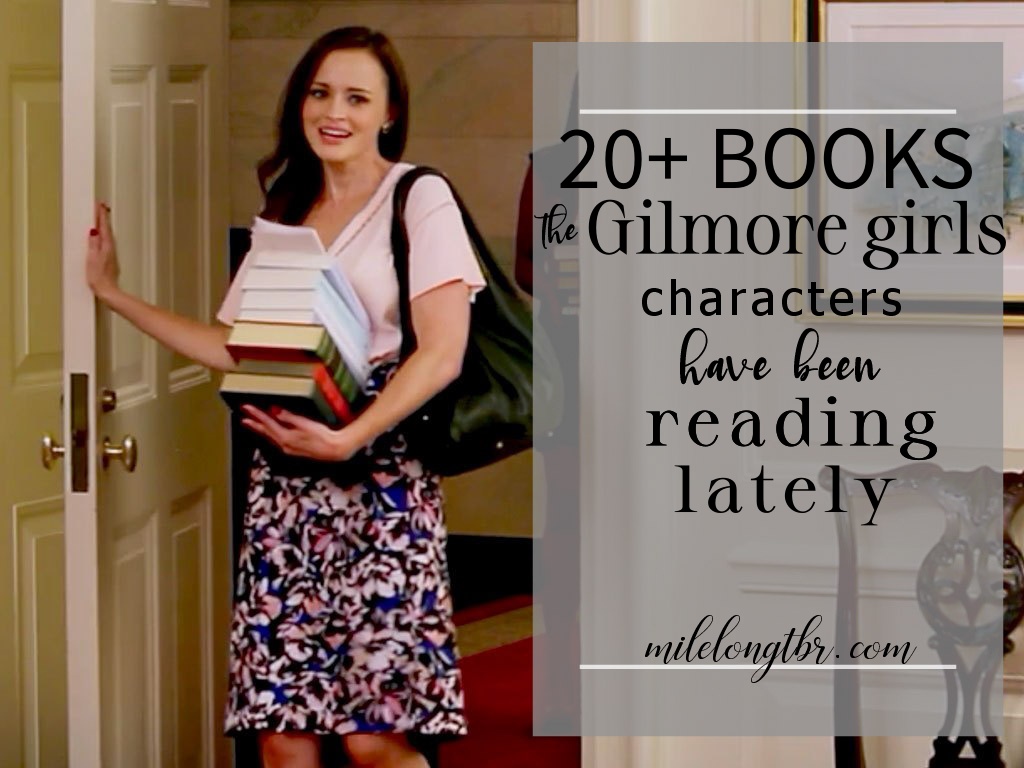 Over the course of seven seasons and four revival episodes, over 400 books were read and referred to by the characters of Gilmore Girls.
This is the show for book lovers, so I thought it would be fun to put together a list of what some of our favorite characters may have been reading since we last caught up with them.
Though with the way the A Year in the Life ended the book Rory might be picking up first is a copy of What to Expect When You're Expecting, I'm choosing to ignore the final four words and come up with title more suited to her interests.
For the purposes of this list, which is just for fun, I'm focusing on titles that were not mentioned on the show and which were published within the past five years, since 2015.
Take a look and see what I think everyone would be reading these days, and which title you'd like to add to your own TBR list.
Rory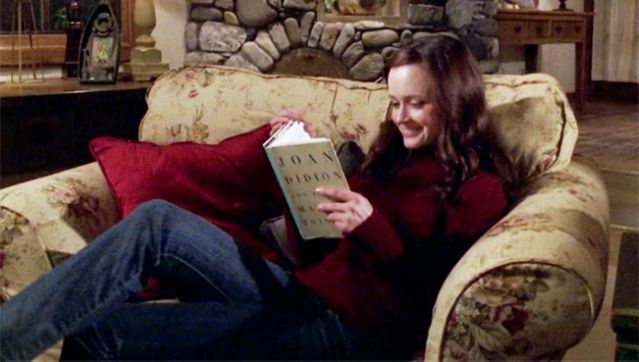 Becoming by Michelle Obama
No doubt after spending time on Barak's campaign trail Rory would be eager to learn more about the former first lady. My guess is that she'd even have a signed copy.
Station Eleven by Emily St John Mandel
Science Fictions books didn't feature heavily on Rory's reading list in the show, but I feel that the pandemic would have made her want to read this literary novel about preserving art and literature in end times. I can also see her reading The Plague by Albert Camus, though I'm leaning toward more current titles for this list.
I feel like Rory, Jane Austen fan that she is, wouldn't have been able to resist checking out the new imagining of Janes unfinished novel. I imagine her doing a buddy read with Paris and them sending each other texts criticizing it while they read.
The Testaments by Margaret Atwood
Alias Grace and The Handmaid's Tale is on the Rory Gilmore Reading List, so I'm sure she was as excited to get her hands on the sequel as many of us were.
This one gets bonus points since Alexis Bledel had a role in the Hulu adaptation of The Handmaid's Tale.
Writers & Lovers by Lily King
Rory would love the beautiful writing in King's latest novel, and I think she'd be able to relate to many parts of the story as well. The main character is a struggling writer struggling to figure out what to do next, and the New England setting is close to home for Rory.
The Nickle Boys by Colson Whitehead
I'm sure Rory would keep up with books that have won literary awards, and two-time Pulitzer winner Colson Whitehead's books would definitely be on her radar. I think Rory would be read this and The Underground Railroad before diving into the rest of his backlist.
Our Women on the Ground
Our girl Rory enjoyed reading essays, and I'm sure she'd have been interested in this feminitst collection. Her idol Christiane Amanpour writing the forward would definitely earn this book on Rory's TBR.
---
Lorelai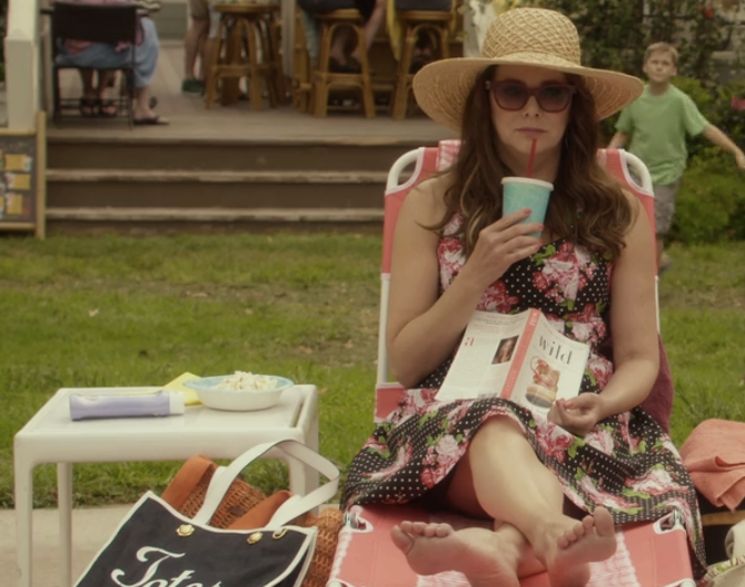 Oona out of Order by Margarita Montimore
Fun, funky, and full of retro pop culture references, I feel like this would be a book that Lorelai would love, especially since she said in season six she found time travel interesting. She may have been joking, but I still feel she'd enjoy Oona's story and relate to her difficult relationship with her mother.
Furiously Happy by Jenny Lawson
Furiously Happy is one of the funniest books I've ever read and I think Lawson's sense of humor would be right up Lorelai's alley. Some of Lawson's adventures and thoughts are very Lorelai-esque, and she'd have a lot of fun reading it and calling Rory to tell her some of the funny things.
Daisy Jones and the Six
Me by Elton John
Elton John's autobiography has generated a lot of buzz, and I think Lorelai would love hearing about his life and epic career. She's mentioned his music a number of times throughout the duration of the show, and it would be a great throwback to her youth.
---
Emily
The Home Edit Life

After a brush with The Lifechanging Magic of Tidying Up in the revival I feel like she'd be interested in this lifestyle book as well. While I can't necessarily see Emily embracing THE's rainbow style, I can see her recruiting them to help her reorganize her kitchen –and then bragging to her DAR friends about it.
A Man Called Ove by Fredrik Backman
Ove deals with the loss of his longtime spouse in the book, so this is one Emily could relate to and find comfort in after Richard's death. It's a heartwarming book, and I think she'd come to love it, even if she was hesitant about picking it up at first.
Between the World and Me by Ta-Nehisi Coates
As much as we love the Gilmore girls, it's hard to deny that their world is one with a great amount of privilege. I think Rory and Lorelai would have worked through this book and then passed it along to Emily so she could try to reexamine things.
---
Jess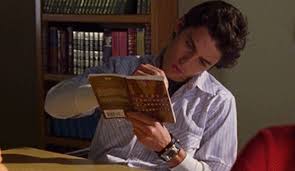 Convenience Store Woman by Sayaka Murata
This book has a lot of commentary about
Adjustment Day by Chuck Palahniuk
Jess just seems like a Palahniuk guy to me, you know? I think he'd appreciate the satire and dark humor and this one, and would probably be checking out the latest by the author, The Invention of Sound.
---
Lane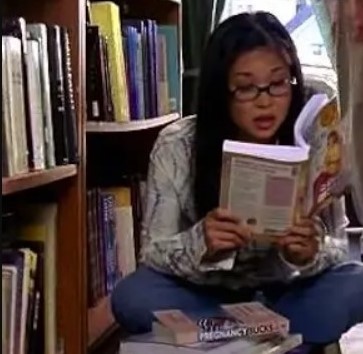 ---
I think Lane would have loved a bit of escapism in the form of reading about rockstars and what it was like on the road. At one point Lane might have wanted a life like Daisy's, but I don't think she'd trade being a mom for anything.
Lane is about the same age as the title character in this book. I think she'd be interested in reading this one by a South Korean author that discusses a number of aspects of the country's culture and society.
---
April
As a preteen April loved Judy Blume, so I find it likely that she'd want to try the author's latest novel for adults.
Letters From an Astrophysicist by Neil deGrasse Tyson
Tyson's Astrophysics for People in a Hurry may have been too elementary for a science buff like April, but I think she would love hearing Tyson's humorous and well-thought out responses to some of the letters he's received.
Endurance by Scott Kelly
April would also love a firsthand account of one of the few people on Earth who have been to space.
---
Sookie
---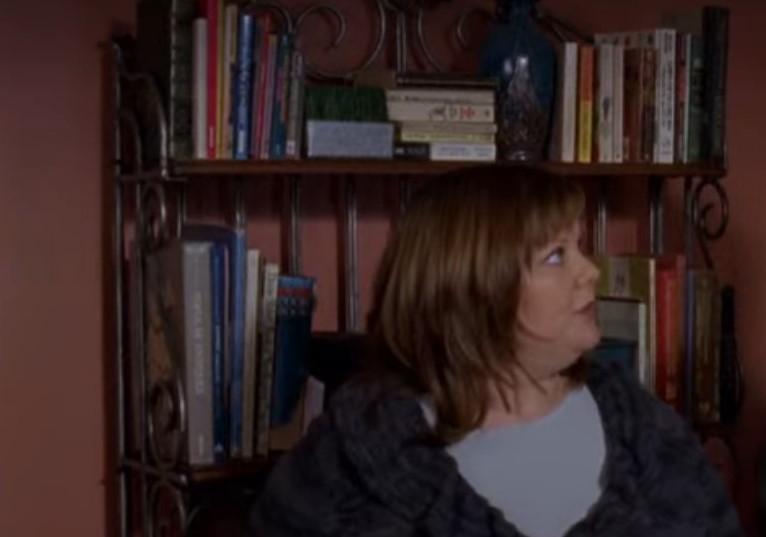 Sookie was reading "S is for Silence in Season 7, so I think she'd be reading the final installment of Grafton's Kinsey Millhone series.
A classically inspired romance where one of the characters is a chef would be a fun read for Sookie.
---
Paris
Paris is one of the strongest feminist characters on the show, so Hood Feminism is one that would be high on her TBR.
My Own Words by Ruth Bader Ginsburg
Rodham is a reimagining of Hillar's life in a world where she didn't marry Bill Clinton. I think Paris would love this story, and it would be one of her top contemporary fiction picks of the year.
---
Well, there you go! My best guess at what our beloved bookish Gilmore Girls characters have been reading lately.
I'd love to hear what you think!
Which picks do you agree-or disagree with- and what other titles would you add? Let me know in the comments and be sure to check out the 70 Best Bookish Moments from the show.